Vaccines train the human immune system to recognize and combat infectious disease, which results in immunity or reduced potential severity of illness. An increasing number of diseases are preventable through vaccination. However, vaccine-preventable diseases continue to cause significant illness, hospitalization, pain, disability, and death in the United States, particularly in the older adult population.
Vaccination among adults has not been prioritized as a public health priority in the U.S. As a result, adult vaccination rates have remained dangerously low and fallen short of national targets, despite the devastating effects of vaccine-preventable disease.
The Alliance for Aging Research supports safe, effective vaccinations that help older adults maintain their health and live longer. The Alliance's "Our Best Shot" educational campaign underscores the importance of ensuring adherence to vaccination schedules as individuals age. The Alliance also works with coalitions such as the Adult Vaccine Access Coalition (AVAC) to advocate for policies that support coverage and increased vaccination rates for older adults . Specifically, the Alliance supports improving our vaccine research infrastructure to develop new vaccines, ensuring equitable access, reducing financial barriers, and helping educate older adults on the importance of receiving Centers for Disease Control and Prevention (CDC)-recommended vaccines.The Alliance also participates and submits comments for the Advisory Committee on Immunization Practices (ACIP), the public health expert panel convened by the CDC to review scientific data and vote on vaccine recommendations.
The COVID-19 pandemic vaccine development effort has shown the value of innovation to help meet and overcome disease. The Alliance supports increased funding for federal, state, and local efforts to ensure that older adults can readily access and receive FDA-approved COVID-19 vaccines. The Alliance has also co-convened the Vaccine Education and Equity Project to promote education and awareness of COVID-19 vaccines and support efforts to ensure equitable access. By improving adult vaccination rates, we can improve outcomes for older adults and lower health costs.
Videos on Vaccination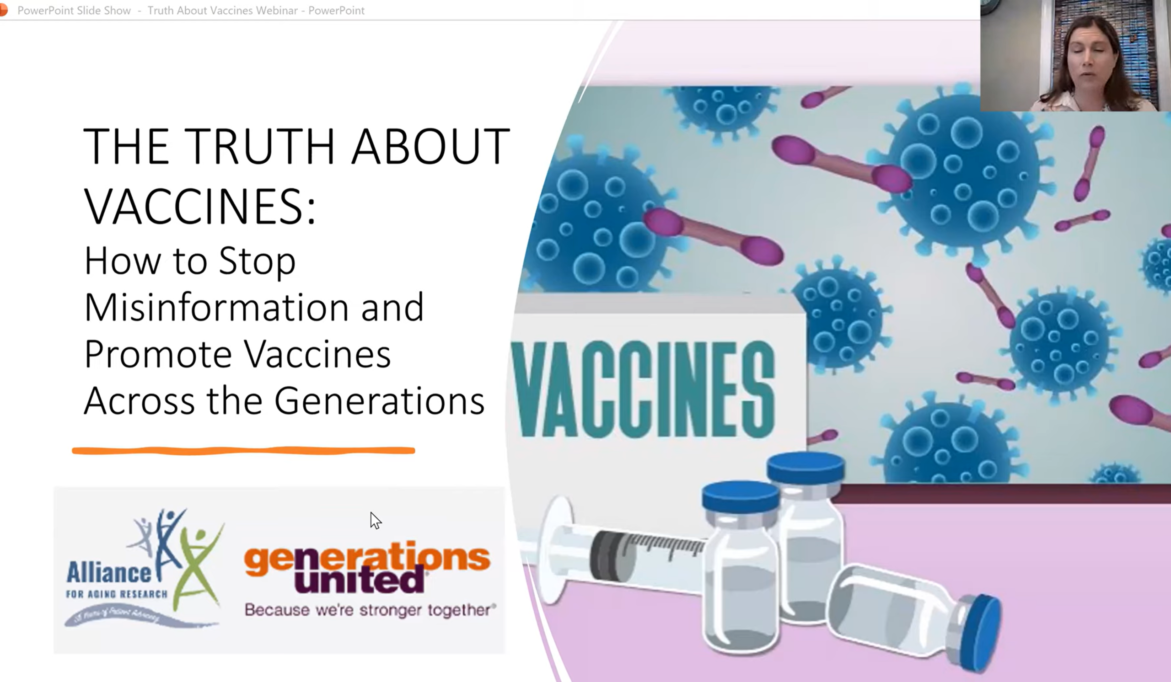 On September 13, Generations United and the Alliance for Aging Research shared important facts about vaccines with older adults who…
more
.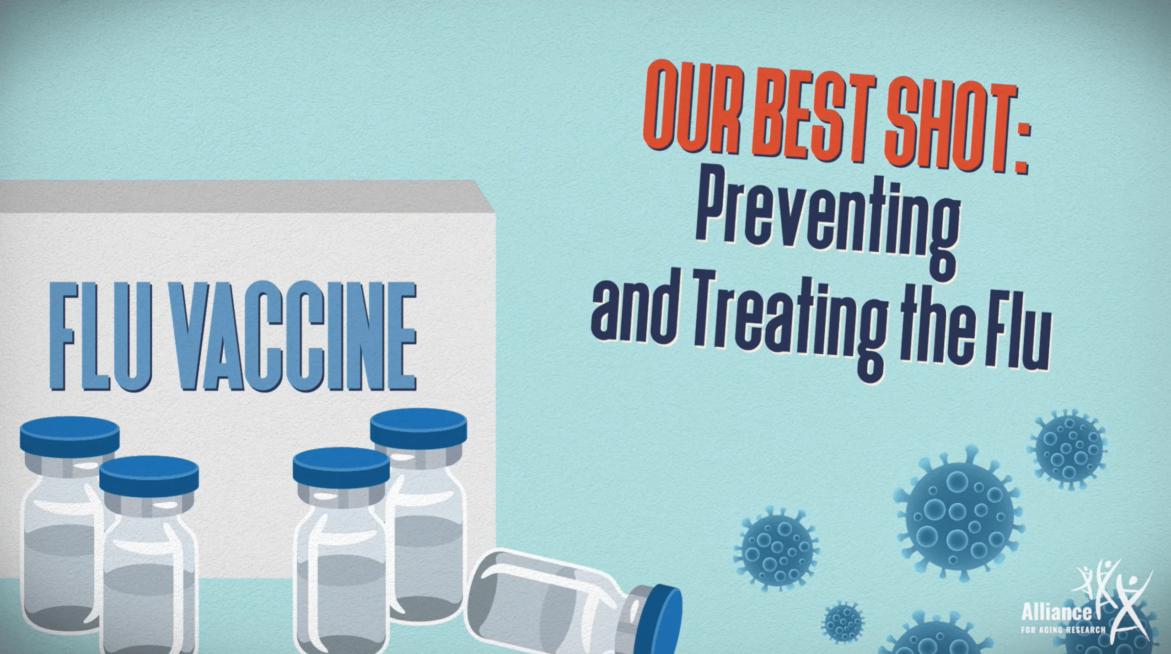 While most of us have had the flu or know someone who has had it, we often do not realize…
more
.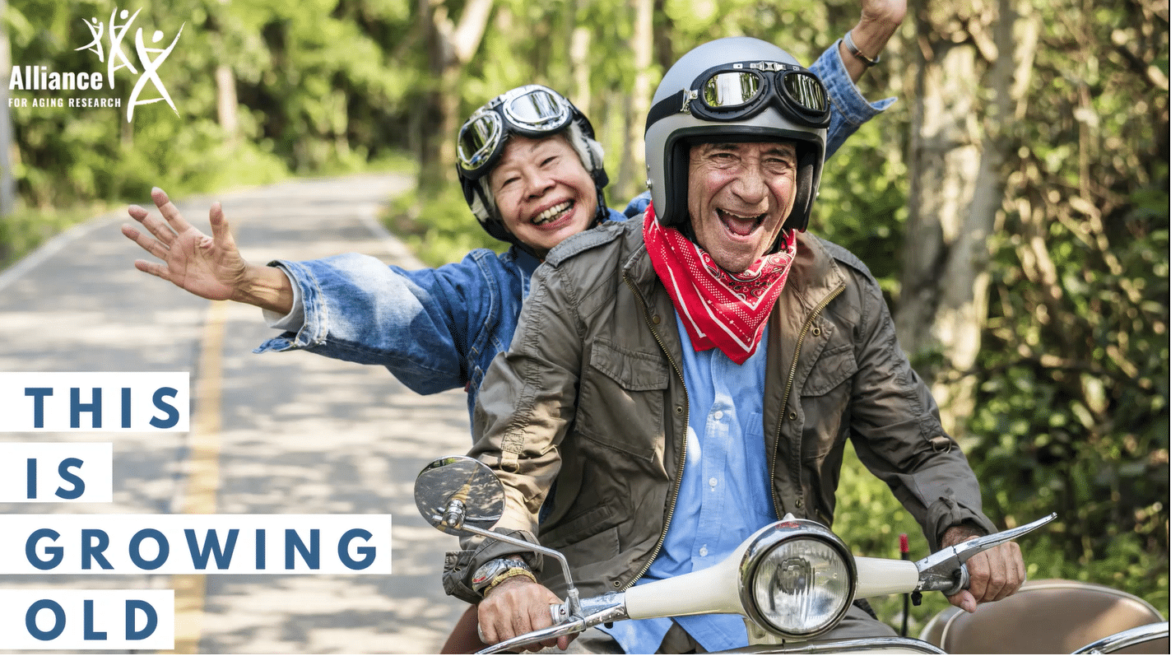 This Grandparents Day, Generations United and the Alliance for Aging Research are sharing important facts about vaccines with older adults…
more
.
The Alliance for Aging Research is a proud recipient of Candid's Platinum Seal of Transparency. The Alliance for Aging Research is proud to be rated a 4-star charity by Charity Navigator.