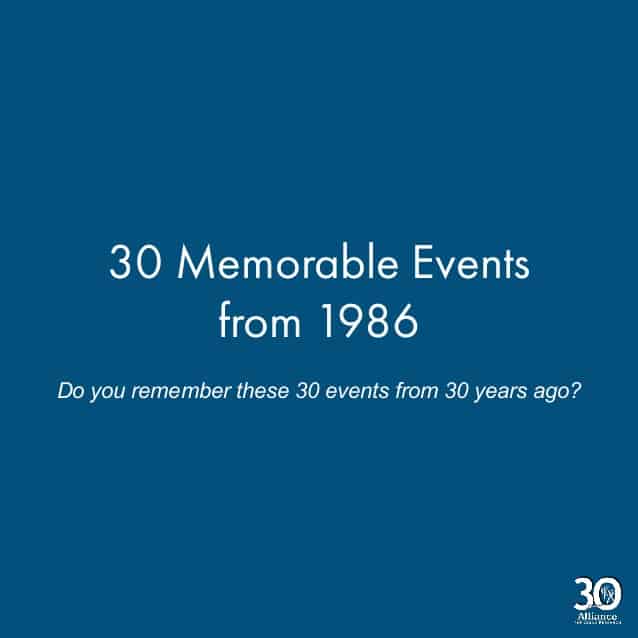 Throughout 2016, the Alliance will be celebrating 30 years of advancing science and enhancing lives.
As we look back on our starting point—1986—we realize how far we have come, both as a society and as an organization.
Thirty years ago deep-space exploration, laptop computers, instant replay, and smoking bans on public transportation were relatively new concepts and innovations. So too was mapping the human genome and extending our healthspan.
The Alliance has proudly advocated over the past three decades for research, policy changes, and improvements in health care that help people live longer, happier, more productive lives.
We are thankful for the continued support that has allowed us to progress with the times and fight for the issues dear to our hearts. Thank you!
We promise to continue our fight for this important cause for the next 30 years—and more! Won't you join us?
30 Memorable Events from 1986 from Alliance for Aging Research