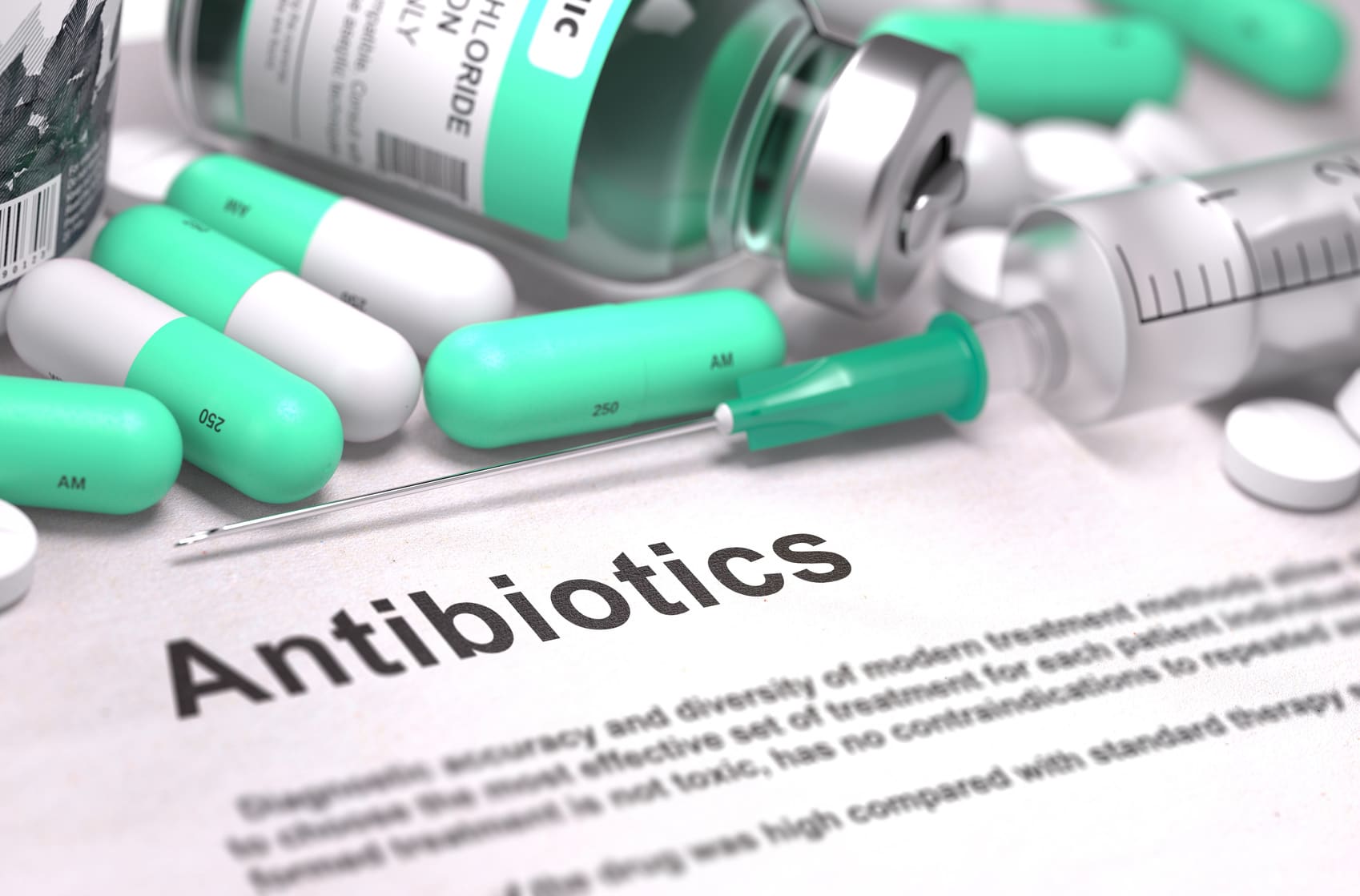 This is a big week for awareness about antibiotic resistance. It's Get Smart about Antibiotics Week. And the World Health Organization is recognizing its first World Antibiotic Awareness Week.
You might be wondering what all of the attention is about or maybe even why we need to be aware about antibiotic use and antibiotic resistance. After all, aren't antibiotics supposed to keep us safe from all manner of infectious disease?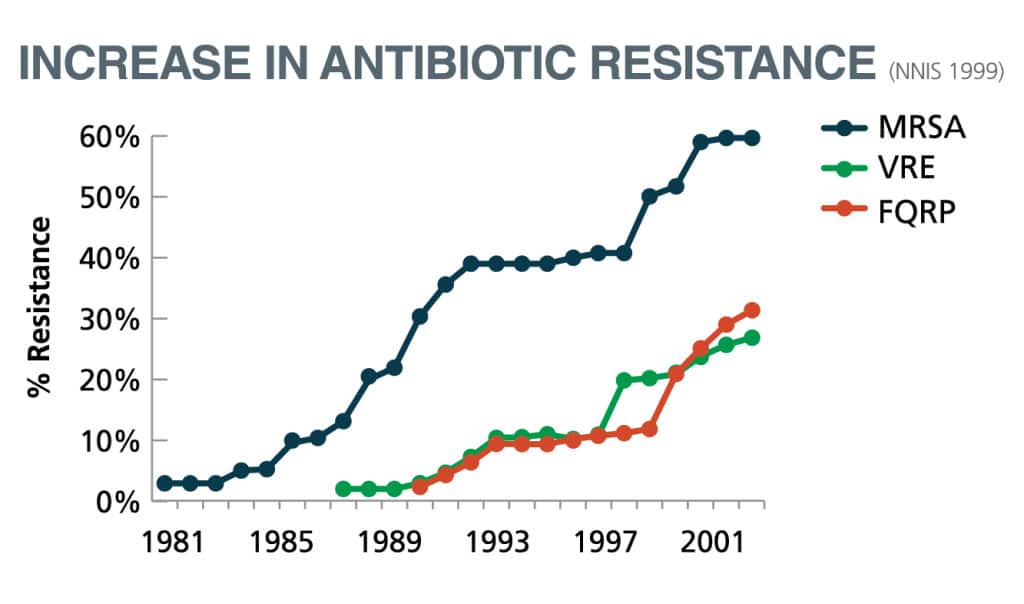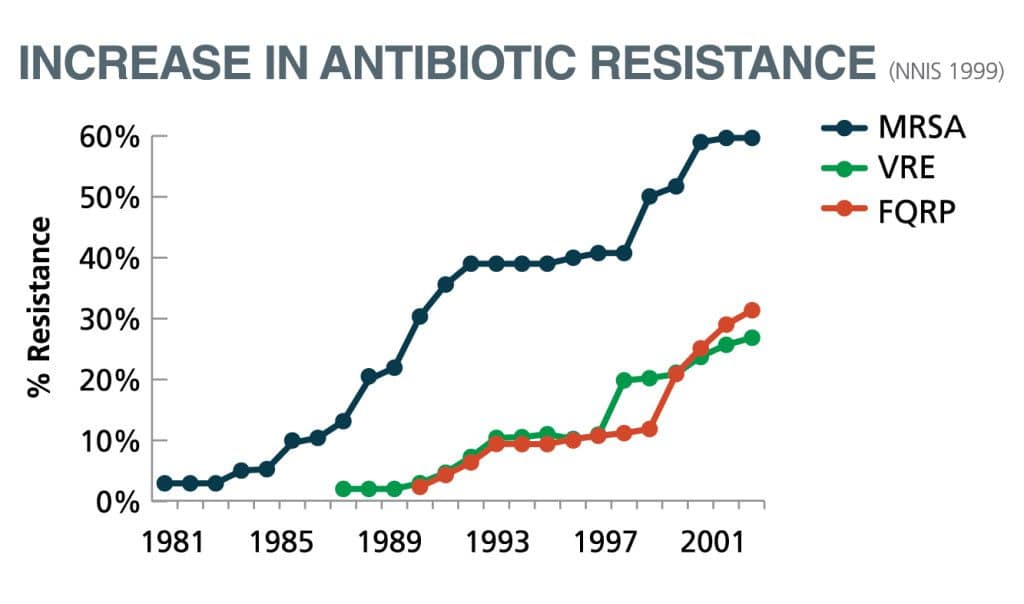 Yes, that is true. Over the last century, the introduction of antibiotics like penicillin led to the so-called "golden era" of antibiotics, an era that peaked from the 1950s through the 1970s. However as the 1970s ended, so did the high rate of new discoveries.
And that's the problem. Over the decades, more and more bacteria has become resistant to antibiotics. As you can see from the graphic at right, the increase was quite dramatic.
Today, more than two million Americans are infected with antibiotic resistant bacteria, of which 23,000 die. As of 2009, the societal costs of antibiotic resistant infections were around $35 billion each year.
It's led to the point that this week scientists warn that we've reached a "post-antibiotic era".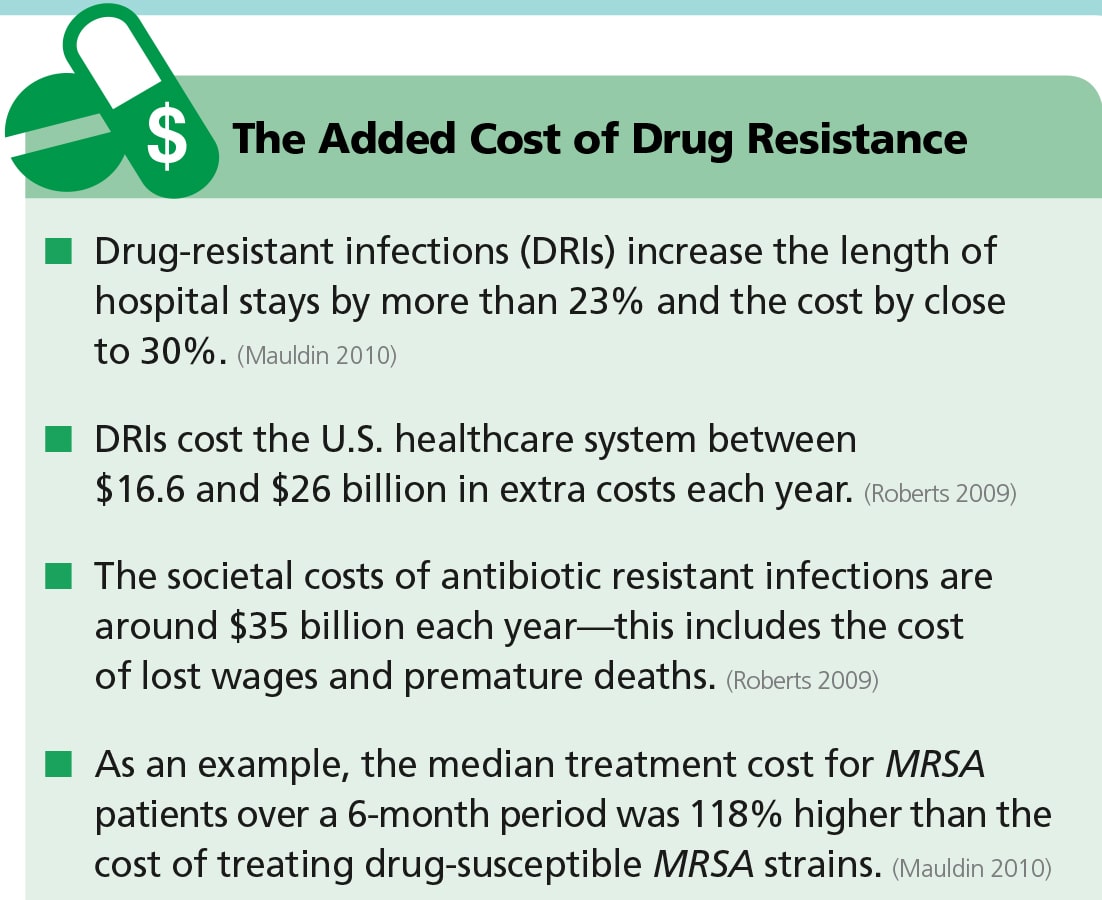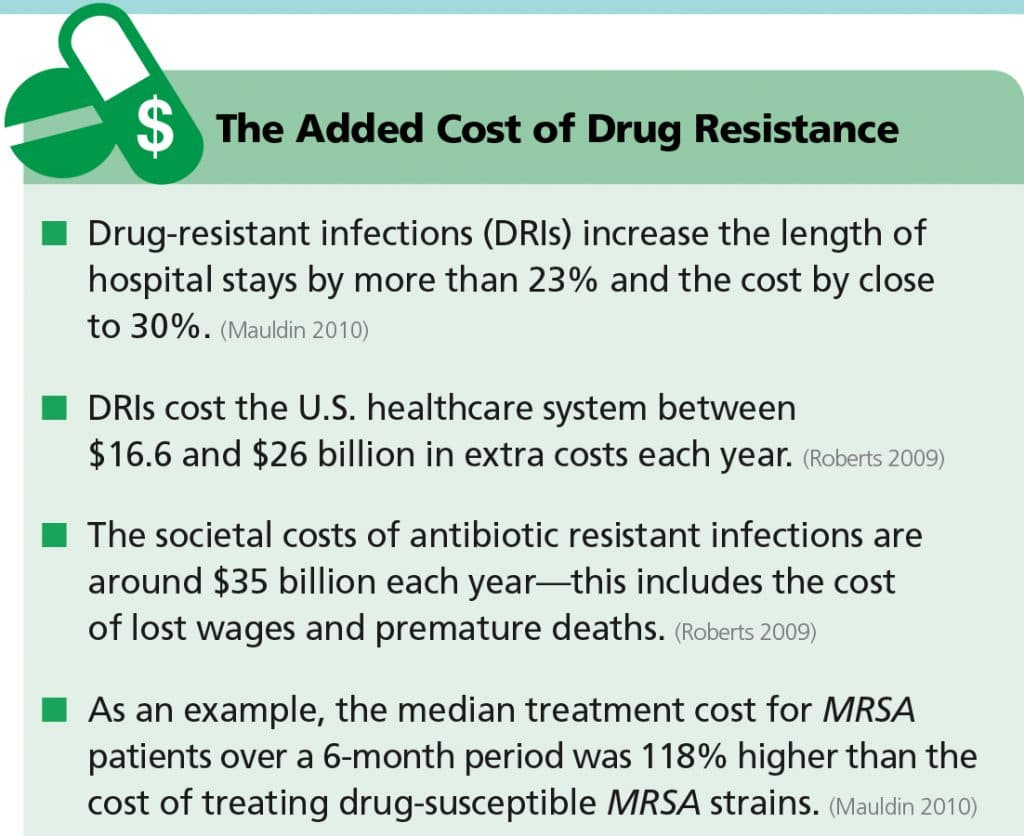 What would a "post-antibiotic era" mean? It means that things like minor injuries and common infections could have the potential to kill us. Also therapies that rely on antibiotics would be threatened. In short, medicine would change…and not for the better.
This is also alarming. A recent global survey on antibiotic resistance by WHO revealed: "people are confused about this major threat to public health and do not understand how to prevent it from growing."
We've reached this point because of two major factors: overuse as well as misuse of antibiotics both in humans and animals and poor infection control and prevention.
So, this is a serious issue. But there's also good news. World health experts are not standing still. The White House has launched the Forum on Antibiotic Stewardship. WHO has also initiated a global plan to stop antimicrobial resistance.
You can also do some things on your own:
Practice good hand hygiene
Get regularly scheduled vaccines
Make sure to use your entire prescription dosage exactly as the doctor prescribes
Dispose of any leftover antibiotic medicine
What to learn more? Consult these resources:
The global threat of antibiotic resistance infographic from the CDC
Facts on antibiotic resistance from WHO
Stats from The Silver Book® site