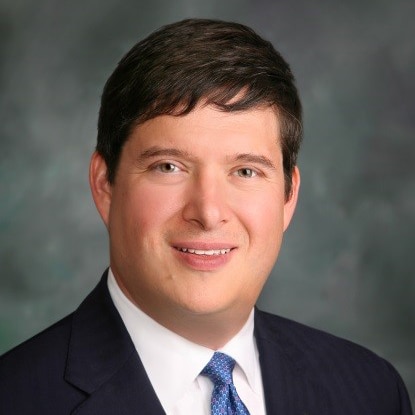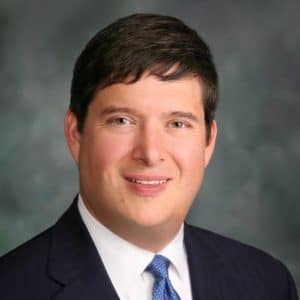 It has been almost four decades since President Ronald Reagan designated November as Alzheimer's Awareness Month. In his 1985 proclamation to mark the day, President Reagan said, "The emotional, financial and social consequences of Alzheimer's disease are so devastating that it deserves special attention. Science and clinical medicine are striving to improve our understanding of what causes Alzheimer's disease and how to treat it successfully."
While there have been some important advances since President Reagan spoke those words, progress toward a cure has been more difficult than most could have imagined 36 years ago. There have not been any new treatments for Alzheimer's in nearly two decades, and scores of clinical trials have tried and failed to meet clinical endpoints in the interim. However, the Food and Drug Administration (FDA)'s recent accelerated approval of the first monoclonal antibody treatment that removes amyloid plaque in the brain – found in all patients with Alzheimer's – has shifted the public discussion around how to treat or even prevent Alzheimer's to controversy focused on cost and government regulation of new medications.
As I write this, the medical community and potentially millions of patients are in a holding pattern, as the Centers for Medicare & Medicaid Services (CMS) is currently developing a National Coverage Determination (NCD) on whether the use of monoclonal antibodies (mAB) for treatment of Alzheimer's disease will be covered by the Medicare program. The first mAB for Alzheimer's, Aduhelm, was approved for use by the FDA in June 2021 using an accelerated approval pathway that can be used for a drug "that provides a meaningful therapeutic advantage over existing treatments.' Critics have assailed the use of the accelerated process in this case, saying that the clinical benefits are unclear. The cost of the drug has also attracted scrutiny from policymakers and the media.
The ongoing NCD analysis is designed to allow the agency to carefully review and determine whether Medicare will establish a national Medicare coverage policy, not only for Aduhelm, but for other mAB therapeutics that are currently undergoing clinical trials. Three other pharmaceutical companies are in late-stage clinical trials for mAB therapeutics that are likely to be considered by the FDA for approval within the next couple of years.
A proposed decision on Aduhelm reimbursement is expected in January 2022, followed by a second 60-day public comment period, and a final decision three months later.
While patients and the healthcare community wait for that final decision, the Biden Administration has provided a strong indication of what's in store. On November 15, CMS announced that the monthly premiums covering physician and outpatient care for Medicare beneficiaries will increase by 15% next year, from $148.50 to $170.20, one of the largest increases ever. CMS pointed to potential use of Aduhelm and other mABs for Alzheimer's disease as a dominant reason for the price increase.
For now, as CMS wrestles with the reimbursement dilemma, patients and healthcare professionals are caught in a bureaucratic limbo and a potentially beneficial medication remains out of reach due to cost. A survey by Piper Sandler investment bank found that only two out of 74 neurologists had prescribed Aduhelm as of this past August due to a lack of reimbursement policy either by Medicare or private insurers. However, a third of surveyed doctors said they expect to prescribe the drug within the next six months, and more than half said they expected to do so in the next year. Clearly, many clinicians believe that patients with mild cognitive disease – the forerunner of Alzheimer's disease – could potentially benefit from the medication.
The struggle to find effective treatments for Alzheimer's has been long and frustrating, marked by a failure rate of ninety-nine percent. But clearly, with one drug approved and others on the near horizon, the barrier of cost needs to be cleared so that patients can receive needed treatments. Further, CMS needs to ensure that the final coverage policy treats patients in an equitable way and does not exacerbate current health disparities that lead to worse outcomes for Alzheimer's patients from underserved communities. Finally, regulation should support the development of future treatments to ensure that future breakthroughs can move from slowing progression of disease to stopping it in its tracks.
Jim Scott serves as the chair of the Alliance for Aging Research's Board of Directors. He is also the president and CEO at Applied Policy in Washington, D.C.