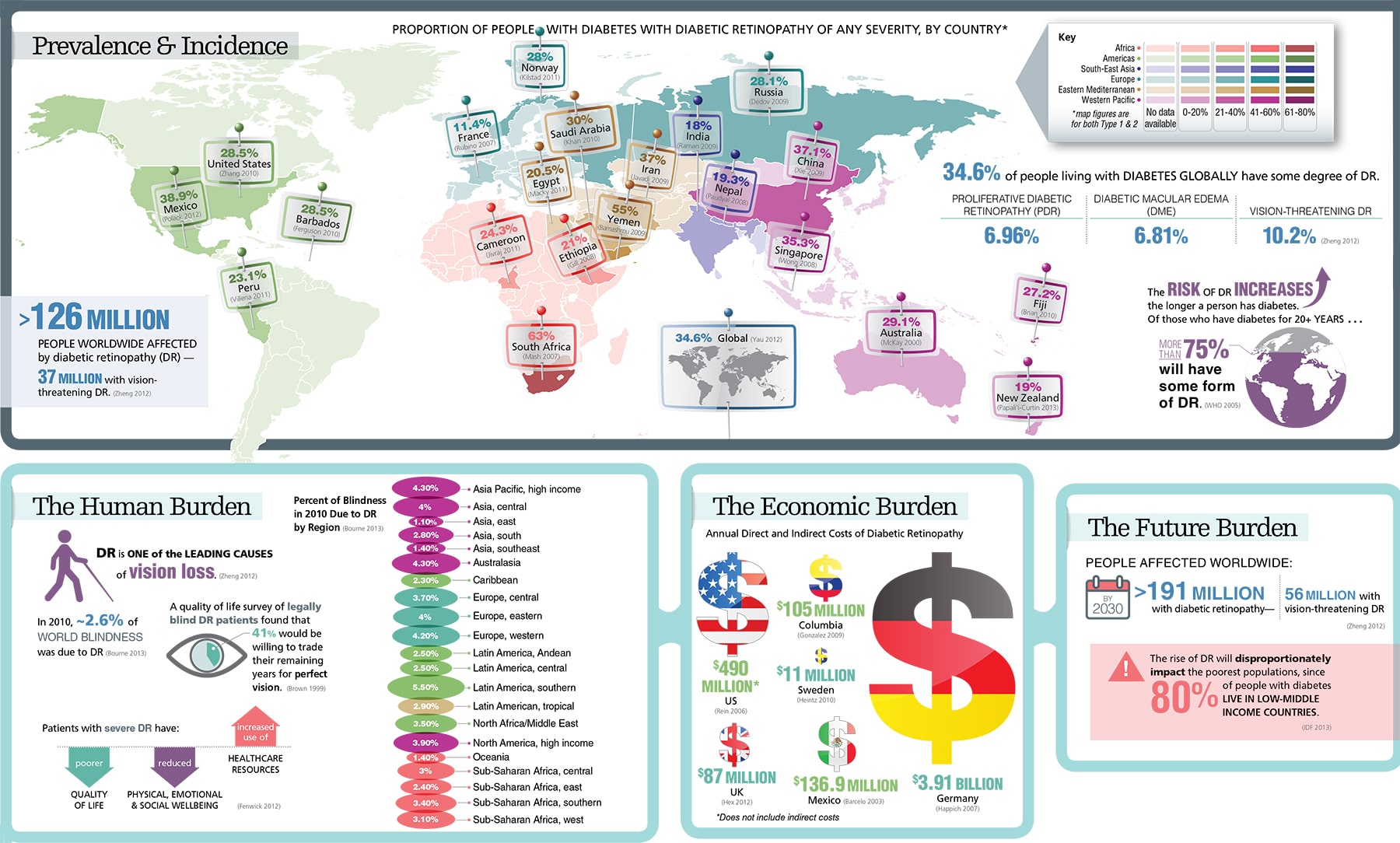 May serves as both Healthy Vision Month and Older Americans Month. Throughout the month, the Alliance is offering new resources as well as events to help older adults live healthier lives. Among these new resources is The Silver Book®: Diabetic Retinopathy, a factsheet that gives an overview of the threat the eye disease presents to global health.
Diabetic retinopathy (DR) is a leading cause of blindness worldwide, affecting as many as 126 million people with diabetes—and potentially as many as 191 million by 2030. An irreversible disease, it is becoming increasingly common in both industrialized and developing countries.
As we continue through Healthy Vision and Older Americans Months, we invite you to learn more about this condition by heading over to the The Silver Book®: Diabetic Retinopathy page. You can also get resources on healthy vision by going to the National Eye Institute's Healthy Vision Month page.