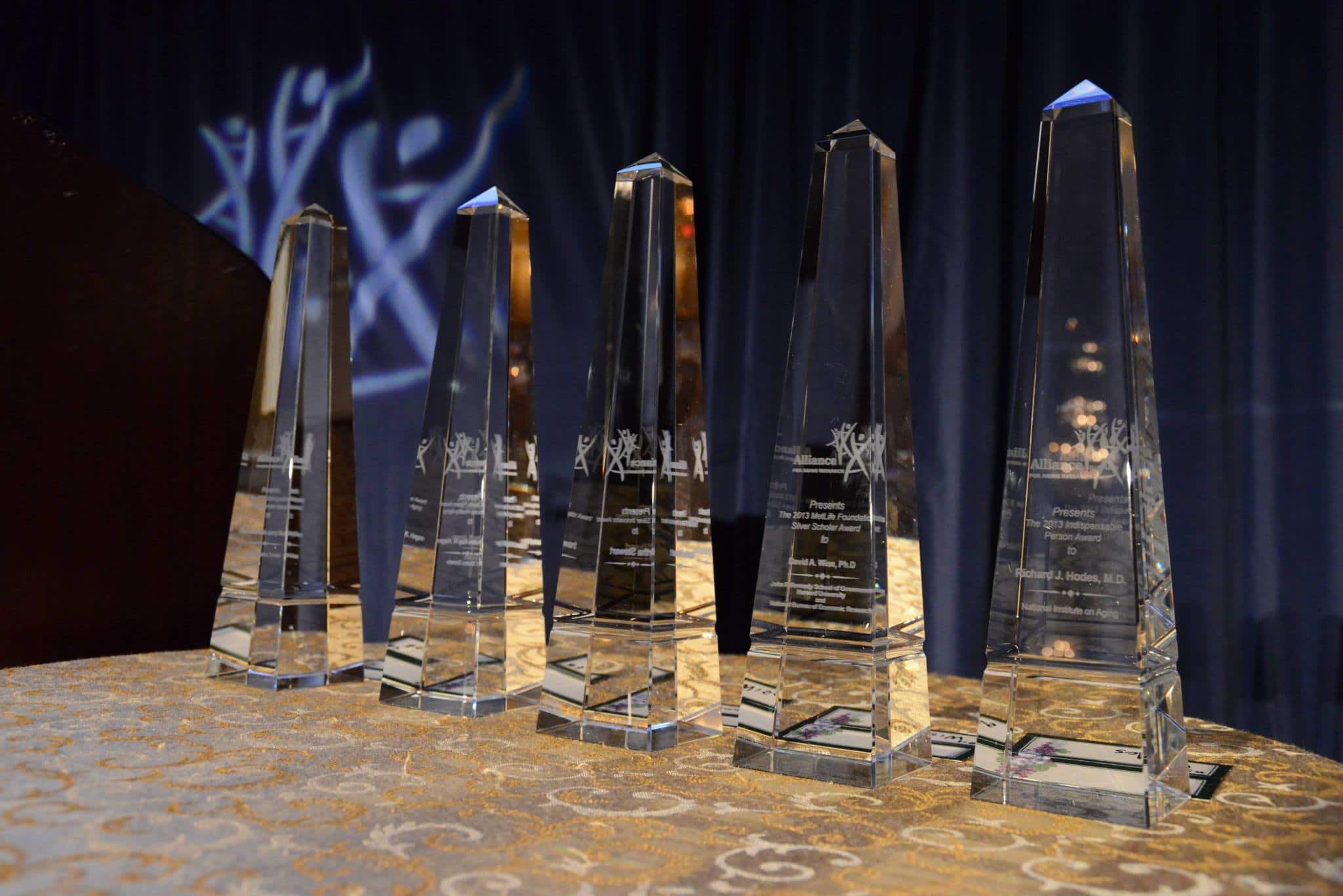 Last Tuesday evening, September 30, we held our 21st Annual Bipartisan Congressional Awards Dinner at the Willard Intercontinental Hotel in Washington, D.C.
It was a memorable night that brought together scientists, policymakers, inventors, business leaders, and friends and partners of the Alliance in a combined show of support for aging research.
We honored four individuals who have made monumental contributions to advancing healthy aging: Sen. Bill Nelson, Mitchell E. Daniels Jr., Jay Walker and J. Craig Venter.
We reminisced about the significant advances that have been made in the science of aging research over the past year. We also looked ahead, excited by the prospects of what awaits.
We'd like to thank all of our sponsors who made this dinner possible. And for all of the people who worked tirelessly to put this event together.
We look forward to next year's dinner.