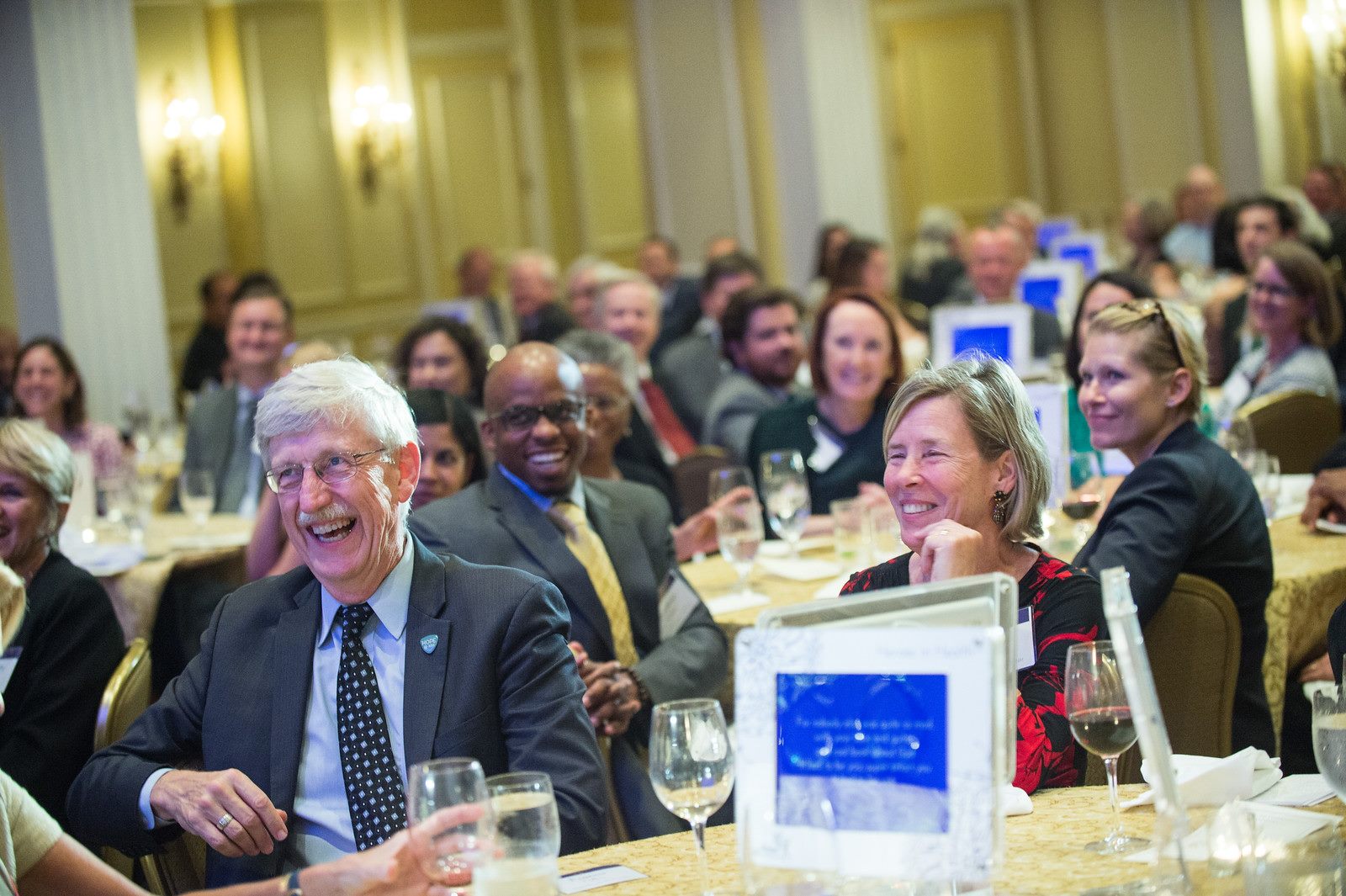 On Tuesday, September 26, the Alliance held the Annual Bipartisan Congressional Awards Dinner in Washington, D.C., with our partners and supporters to celebrate advancements in aging research and honor heroes in health who are dedicated to aging issues.
It was a fantastic celebration of the extraordinary people that dedicate their careers to keeping people healthy as they age.
The dinner honored Sen. Shelley Moore Capito, former U.S. Congressman Tony Coelho, Sen. Tom Carper, and Drs. Elizabeth Blackburn and Elissa Epel.
Below are some photos of the night's festivities.
To recap the events during the dinner:
Two expert panels spoke on "CMS and FDA Progress on Improving Health Outcomes for Older Patients" during pre-dinner FDA roundtables.
Sen. Tom Carper received the first award of the night. He was honored with this year's Claude Pepper Award for Advancing Healthy Aging.
Sen. Capito, Blackburn, Epel, and former Rep. Coelho delivered great speeches on the importance of advancing the science of human aging.
An entertaining sing-a-long led by Alliance President and CEO Sue Peschin was dedicated to NIH Director Dr. Francis Collins.
This year's dinner was a great success and we thank the sponsors that made it possible!