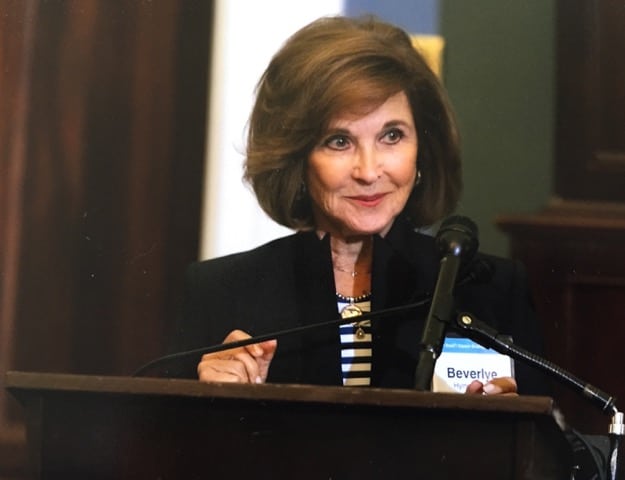 Beverlye Hyman Fead is a nationally recognized author, speaker, and filmmaker. She is also a cancer survivor. She was given two months to live, but innovative treatment options helped her beat the odds.
Last year, Beverlye spoke at a Capitol Hill briefing for the debut of our Silver Book®: Cancer, where she shared her inspiring story.
Tomorrow, Beverlye will host a talk at TEDxUpperWestSideWomen, titled "It's About Time We Rethink Aging." Beverlye will share her story and how she motivates others to age well.
Check out the video below to learn more about Beverlye's upcoming talk.