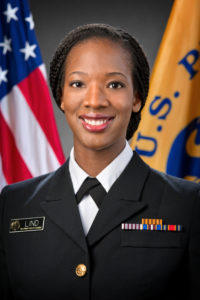 March 10 through 16 is Patient Safety Awareness Week. Since proper medication storage is an important part of patient safety, we interviewed Jennifer N. Lind, PharmD, MPH, who works at the Centers for Disease Control and Prevention (CDC). Read the interview below to learn more about medication safety for seniors:
What are the goals of the CDC Medication Safety Program?
CDC's Medication Safety Program works to reduce harms from the use of medications (adverse drug events) in the United States. The Medication Safety Program tracks adverse drug events nationally and uses these data to improve medication safety through targeted, collaborative interventions. Recent work by the Program has focused on the short-term, severe harm that results from medications taken by people outside of hospital settings.
What are some common medication safety issues?
Adverse drug events are a serious public health problem. It is estimated that more than 1 million individuals are seen in hospital emergency departments for adverse drug events each year in the United States.
Adults 65 years or older are three times as likely as younger patients to come to emergency departments for adverse drug events and are seven times more likely to be hospitalized after an emergency visit.
Most of these hospitalizations are due to just a few drugs known to require careful monitoring to prevent problems, such as blood thinners and diabetes medications.
On the other hand, antibiotics are the leading cause of emergency department visits for adverse drug events for older children and adolescents.
For young children, unsupervised ingestions (when a child finds and consumes medication when an adult is not watching) of medications are the leading cause of emergency visits. But, unsupervised ingestions are one of the most preventable medication safety issues.
Is this why the Up and Away campaign started?
Approximately 60,000 children age 5 or younger are brought to the emergency department each year because they got into medicines that were left within reach. The Up and Away and Out of Sight campaign was developed by CDC, the Consumer Healthcare Products Association Educational Foundation, and a coalition of partners, to remind parents, grandparents, and other caregivers of young children about the importance of safe medicine use and storage and what to do in case of an emergency.
In addition to getting into a parent's medicine, children often get into the medicine of a grandparent. How often does this occur?
After parents', grandparents' medicines are the next most common source of medicines that young children get into. Some medicines, like those used to treat chronic conditions (e.g., diabetes or heart disease), can be very harmful to young children, even in small amounts, so it is important to make sure that they are always kept in a safe place, up and away and out of the sight of young children.
A March 2016 Safe Kids report highlighted two trends that increase the likelihood of children getting into medicine—people are living longer than ever, allowing more grandparents to serve as caregivers for their grandchildren, and more children are living with their grandparents. Can you explain how these trends are related to the risk of children getting into medicine?
As people age, they typically take more medicines. With more grandparents serving as caregivers and having children living with them, young children may be at higher risk of getting into medicine at home. Many medicines can be harmful if taken in the wrong way or by the wrong person. So a medicine that is beneficial to an adult may be very dangerous to a child, even in small amounts.
What are some of the medicine storage habits of grandparents that put children at risk?
Grandparents may be tempted to store their medicines in easy to access places or remove medicines from their original child-resistant containers to help them remember to take them. But, this can put children at risk. To a young child, medicines may look like candy, and they should never be left out on a table, countertop, or bedside table where children can reach them. Also, containers, such as weekly pill organizers, travel pill boxes, and baggies, generally lack child safety features and can be easily opened by young children. These containers should be kept out of reach and sight of young children, if they are used.
What are specific things grandparents should do to make sure their medicine is out of reach from their grandchildren?
We know that grandparents love their grandchildren and would do anything for them. Following these precautions can help keep children safe:
Keep all medicines and vitamins up and away and out of sight in a high cabinet or other place your grandchildren can't reach or see.
Keep purses, bags, or coats that have medicines or vitamins in them out of children's reach and sight.
Never leave medicines or vitamins out on a table, countertop, or bedside table where your grandchildren could reach them. Relock the safety cap and put them away every time you use them.
Set a daily reminder to take your medicines and vitamins on your refrigerator or a location you check on a daily basis, since they will be safely stored up and away and out of sight.
Keep the Poison Help number in all of your phones: (800) 222-1222. Or text "POISON" TO 797979 to automatically save it.
Where can grandparents, and all caregivers of children, find more information and resources on medication safety?
For more tools and information, visit upandaway.org and www.cdc.gov/medicationsafety.