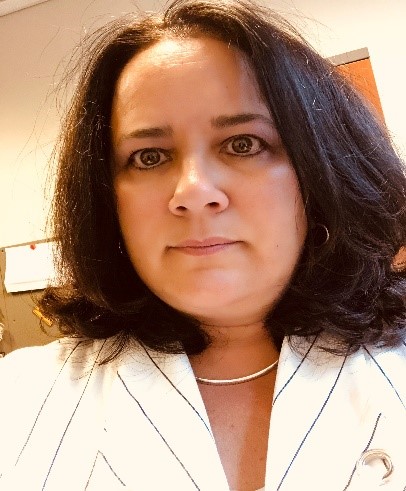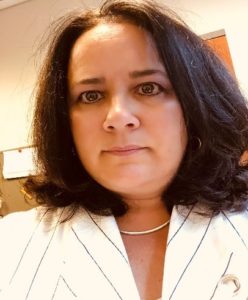 In this new blog series, we will be featuring the members of the Alliance's Board of Directors. This month, we're featuring Margaret Davis-Cerone, a member of the Alliance for Aging Research Board of Directors. Learn more about Margaret:
When did you become a member of the Alliance's Board of Directors and why did you decide to join?
I was thrilled to be able to join the board in 2018. For a number of years another colleague in Pfizer's U.S. Policy Group had been on the board, and when the opportunity opened up to take her place, I jumped at it. For much of my career in health policy I have had a focus on older populations, so being able to both support and learn from an organization like the Alliance is wonderful.
Where do you work and what is your current role at the company?
I work at Pfizer, in the US Policy group. I work on many Federal policy issues, but my primary focus is on the Medicare program.
Where are you from, and where do you currently live?
I was born and raised in Brooklyn, New York and currently am living in Mount Kisco, which is a small town in northern Westchester County.
What is your favorite part of being a member of the Alliance's Board of Directors?
Hands down the best part is being able to work with such a great team of committed, smart, thoughtful advocates and experts!
Do you have a personal connection with any of the health issues/conditions the Alliance works on?
Based on what I've learned from the Alliance's work on sarcopenia, I probably know lots of people who are dealing with that issue. Some days I'm convinced I'm one of them.
How has your view of aging changed as you have gotten older?
I am so very lucky to have an amazing role model of healthy aging, in both body and mind, in my father. He is turning 90 in February, but never misses an opportunity to tell me that whatever doctor he happened to be seeing said he was more like a 70-year-old. As I get older, I realize even more how much focus and hard work he put in to staying health and active.
How do you practice healthy aging?
At the moment, in the middle of the COVID-19 pandemic, I honestly don't feel like I'm doing a great job! But before COVID, I was committed to making sure I got regular exercise by going to the gym, walking, hiking, etc. Now it's mostly just walking and occasional exercise videos (not the same). My kids also keep me very busy with their lives and activities. I'm always on top of preventive health care of course. I also spend a lot of my "free" time involved in my local community. I think a significant part of the key to healthy aging is connection and community and friendships. So, I try to make sure I'm nurturing those along the way.
What is your favorite book?
I definitely don't have one favorite book, but I have lots of favorite authors! To name a few: Margaret Atwood, Alice Walker, Zora Neale Hurston, Maya Angelou. I also love an Italian detective series that is based in Venice and written by Donna Leon. I lived in Venice for several months in college so it fun to relieve the memories).
What is one thing that not many people know about you?
Sue Peschin (Alliance for Aging Research President and CEO) and I were in graduate school at Johns Hopkins at the same time! Well, I guess Sue knows that. How about that I love to iron while watching cooking shows. Not that I actually do that very often. Especially now that it's all loungewear all the time.