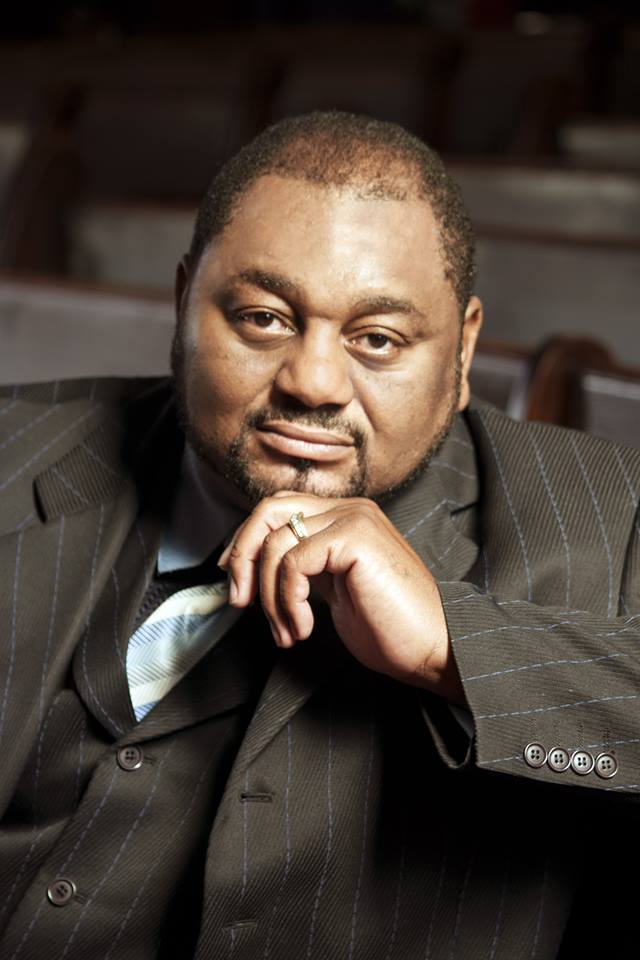 Heroes in Health: An Event to Celebrate Community, Strength and Healthy Aging will honor individuals for their contributions to advance the experience of aging and recognize those whose outstanding efforts have helped older Americans and those with underlying conditions during the COVID-19 pandemic. Get to know this year's Silver Innovator Award Honoree, Reverend Dr. Derrick C. DeWitt Sr. and the Maryland Baptist Aged Home.
The Alliance for Aging Research's Silver Innovator Award is presented each year to an individual or organization that shows exceptional dedication to anticipating, embracing, and addressing the unique and ever-evolving needs of older adults. How do you feel about you and the team at Maryland Baptist Aged Home receiving this award?
The Maryland Baptist Aged Home is deeply honored to be receiving this award. It is important for our staff to know that their hard work does not go unnoticed. This recognition is especially meaningful currently due to the hardships of COVID-19. It is a great spirit lifter.
More than 40 percent of COVID-19 deaths have occurred in nursing homes, but as Director and CFO of the Maryland Baptist Aged Home in Baltimore, you and your colleagues played a key role in preventing COVID-19 from entering the facility, and there have been zero cases of coronavirus at the Maryland Baptist Aged Home. What actions did you take together to make this possible?
To prevent COVID-19 from entering the Maryland Baptist Aged Home, we acted early, excessive, and extraordinary.
Early: We locked the facility down in early March. We did not allow any visitors in, nor allow our residents out. Contract vendors and personnel who did not need to have direct contact with the residents was not allowed in the facility, including me.
Excessive: We enhanced our already stringent infection control measures and sanitation practices by hiring extra personnel and rearranging shifts to make sure we had cleaning measures being performed 24 hours per day. Also, all staff and residents are required to wear a mask. Full PPE is worn when attending to residents. Multiple temperature checks are performed daily.
Extraordinary: Employees were asked to do extreme social distancing from their family and love ones when leaving the facility. We eliminated all use of mass public transportation to and from work. Employees are screened before work. Screening includes a very intrusive questionnaire about activities engaged in outside of work environment.
The Maryland Baptist Aged Home is the oldest Black-owned nursing home in Maryland. What are your thoughts on the coronavirus disproportionally impacting Black communities, and what actions can we take to help reduce this racial disparity?
We know that access and affordability play a role in the infection and death rates of minorities, not only with coronavirus, but with most diseases. To reduce these disparities, government leadership must admit that these disparities exists and why. Then they must face the bias that cause such disparities. Then there must be some deliberate and fair investment in these communities of color to help reverse the long history of systemic racism that has lead to the current disparities. The disparities in education, housing, transportation, and social justice all lead to disparities in health. Those disparities lead to illness and death in greater numbers.
What has been the highlight of your career so far?
The highlight of my career in comprehensive and long-term care has been Maryland Baptist Aged Home's ability to care for the very challenging cases. We have people in our facility that were in multiple facilities before coming to us. They have found a home at Maryland Baptist. We are an old facility that may not look as nice as other facilities; however, our care is the best.
The extraordinary letters from around the world congratulating us on the success of keeping coronavirus out has been unbelievable and quite overwhelming to say the least. The outpouring of love and support, media coverage, and interviews have been a highlight.
In your opinion, what are the most pressing issues older adults face today that must be resolved?
There must be more attention given to early intervention when it comes to order Americans—keeping them healthy versus treating the unhealthy. Prevention is key. Most geriatric care programs and agencies are designed to help folks in later years after their health begins to break down.
We must also address disparities in senior care as well. Active senior communities cannot just be for the rich. All Americans deserve quality and affordable senior care and housing.
What does healthy aging mean to you, and how do you practice healthy aging?
Healthy aging to me means active aging. Activity is the key to a long and healthy life. We must keep our limbs and brains healthy with social and physical activity as much as possible. A good spiritual relationship with God is also essential.
What are some things any American can do to ensure the well-being of older adults?
We should advocate for seniors with groups like the Alliance for Aging Research, AARP, and LeadingAge. Fight for rights of seniors now; you just might be one someday.
What's one thing that people might not know about you?
My two best friends growing up were my grandmothers. Margaret, my fraternal grandmother, lived to be 98 years old. Frankie, my maternal grandmother, is now 93. Whenever I am not at work or church, I am probably hanging out with Grandma.
The Alliance for Aging Research will hold the 27th Annual Bipartisan Congressional Awards virtually on Tuesday, September 15, 2020. Purchase sponsorships & tickets here.