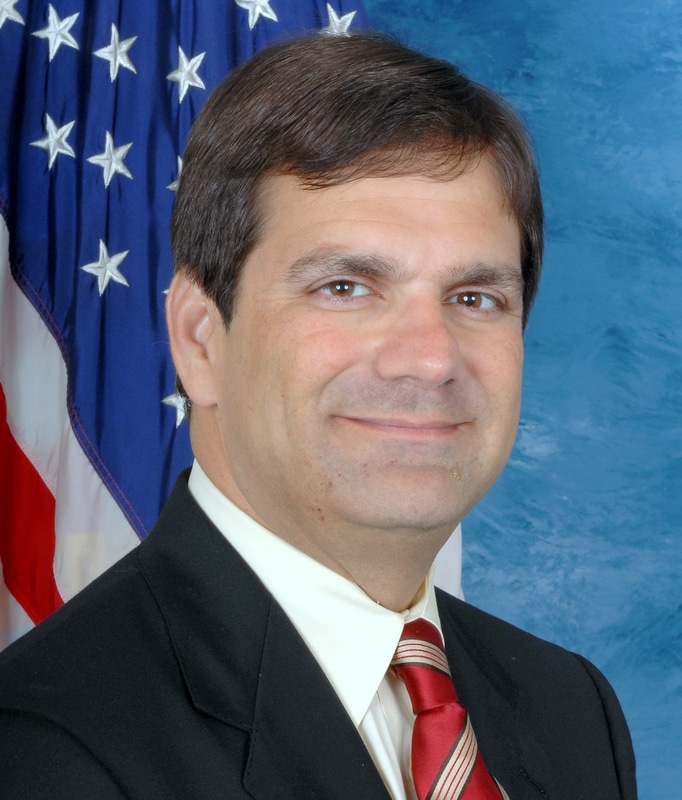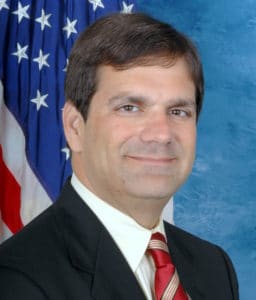 Heroes in Health: An Event to Celebrate Community, Strength and Healthy Aging will honor individuals for their contributions to advance the experience of aging and recognize those whose outstanding efforts have helped older Americans and those with underlying conditions during the COVID-19 pandemic. Get to know this year's Distinguished Public Service Award Honoree, the Honorable Gus M. Bilirakis (R-FL).
The Alliance for Aging Research's Distinguished Public Service Award is presented each year to a Republican member of Congress who is leading the way for policies encouraging medical research, innovation, and care to benefit Americans as they grow older. How do you feel to receive this award?
It is an honor and privilege to be receiving this prestigious award. Our seniors do truly represent the greatest generation and I believe we owe it to them to do all we can to empower them to live life to the fullest while providing a safety net for those who may need additional help.
What are some ways you are working to help older adults? What is an example of legislation that you've sponsored that has helped to benefit older Americans?
Ensuring our seniors receive high quality healthcare is not only a moral imperative, it is financially prudent. Preventative healthcare leads to better patient outcomes and reduces overall healthcare spending, which is why I have a long history of working across the aisle to improve access to high quality healthcare options for seniors. I've worked to lower the cost of prescription drugs, increase access to behavioral healthcare, ensure mental health parity enforcement, improve audiology services, remove the cap on physical therapy in Medicare, protect Medicare Advantage, ensure seniors with rare diseases have access to life-saving experimental treatment trials and transplant procedures, end robocalls and other scams against the elderly, preserve the long-term sustainability of Medicare and Social Security, and ensure seniors are cared for properly throughout the pandemic.
As a recipient of the Distinguished Public Service Award, you join several past recipients of Alliance for Aging Research Congressional awardees who currently serve in Congress, such as Senator Chuck Grassley, Senator Roy Blunt, Senator Shelley Moore Capito, Senator Bill Cassidy, Senator Richard Burr, Senator Susan Collins, and Rep. Fred Upton. How do you feel to be joining your colleagues in being recognized for your commitment to older Americans?
It truly is an honor. I've had the privilege of working closely with many of these past recipients on issues to protect seniors and it is humbling to be recognized in the company of such true champions for seniors.
In your opinion, what are the most pressing issues older adults face today that must be resolved?
First and foremost, I believe we must help our seniors during this pandemic. We want to make sure that each state is following the CDC and CMS guidelines for keeping vulnerable populations, particularly those in long-term care facilities, safe. I've co-authored the Protecting the Health of America's Older Adults during COVID and Beyond Act, which will fill the gaps by fostering collaboration among sectors, including the identification and dissemination of evidence-based practices to assess the most vulnerable older adults, limit exposure of older adults and their caregivers to COVID-19, and better care for older adults who are infected.
We also must continue to build upon the progress we've made in lowering the cost of prescription medication. No senior should have to choose between buying groceries or having their medication. Last Congress, one of my bills signed into law created competition for drugs without any generic alternative on the market through an expedite approval process. Lower cost alternatives have already been approved through this new expedited pipeline, including the generic version of the EpiPen. This has significantly reduced the cost of many important medications. We've also closed the doughnut hole which was an important step to help seniors.
We must also work to ensure the long-term sustainability of Medicare and Social Security. I have legislation that would create a bipartisan commission on this subject—we've got to get the politics and find real solutions –just as Tip O'Neal and Reagan did in the 80s.
We also have to protect against scamming behaviors. Last year we passed the TRACED Act, which has reduced robocalls by 60% in the past 6 months. Part of that bill was the Ending One-Ring Scams Act, which I authored. I've actually been a victim of this myself. Robocalls are more than just a nuisance— they are a vehicle for predatory behavior, and we must protect our seniors.
Sadly, we have access issues throughout the country, particularly in rural areas. Seniors are having to wait long periods of time to access behavioral health issues due to a provider shortage. Mental healthcare is not something that can be delayed. Last Congress, we allowed Medicare to reimburse for telehealth services for substance abuse treatment. The providers and seniors I spoke with said that telehealth is critical for ensuring access to timely treatment and that the law shouldn't just be limited to substance use treatment, so we are working, in a bipartisan fashion, to expand it to all other mental health treatments.
What does healthy aging mean to you, and how do you practice healthy aging?
I've learned that preventative healthcare is critical in maintaining a healthy lifestyle and that we can't ignore our physical, mental, social, and spiritual well-being, as each are vital to staying well. I make a conscious effort to make time to address each of these areas of my life. Additionally, on a more personal note, I've learned that staying active is key. I look at my father, who turned 90 last month, and he hasn't lost a beat. It is truly a blessing—and a wonderful example for me to follow. I've also learned that there is a serious toll placed on the caregivers when someone is diagnosed with a debilitating illness. We've got to provide familial support and continue investing in research—which holds the promise for better treatments and cures to chronic and rare diseases.
What are some things any American can do to ensure the well-being of older adults?
We can all reach out of our comfort zone and check in on the seniors we come into contact with. A friendly smile and a simple gesture can mean the world to a senior who has no family. We also can all volunteer. I know my home state still isn't allowing visitors in long-term care facilities due to safety, but most have partnership programs where we can use technology to engage with those who are residents of these facilities. I think volunteering through that, or through a pen-pal program is an excellent way to help.
What's one thing that people might not know about you?
One of the projects I am most passionate about it the Veteran Archive project. I love to provide opportunities for our Veterans, particularly those who are aging, to share their stories. There is so much history in their stories left undocumented. There are valuable lessons to learn through their living history accounts and I am making it my mission to help document these for future generations. I'd also encourage anyone who encounters a Veteran to not just thank him/her for their service but to ask them to tell you about what they encountered. You will undoubtedly learn a great deal about that person's character and their commitment to service and to our nation.
The Alliance for Aging Research will hold the 27th Annual Bipartisan Congressional Awards virtually on Tuesday, September 15, 2020. Purchase sponsorships & tickets here.