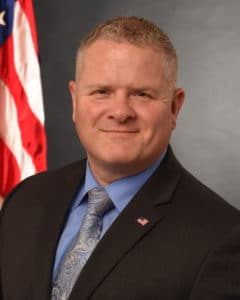 Each May is Older Americans Month (OAM), a time to honor the valuable contributions older adults make to their communities. Lance Robertson, Assistant Secretary for Aging and Administrator, U.S. Department of Health and Human Services, Administration for Community Living, writes about the history of OAM and why it is still important today:
Can you provide an overview of the history behind Older Americans Month? When was it founded, and why?
In 1963, a meeting between President John F. Kennedy and the National Council of Senior Citizens led to designating May as Senior Citizens Month—the prelude to Older Americans Month. At the time, many older Americans lived in poverty, and programs to meet their needs were lacking. The national observance, now led by the Administration for Community Living, was established to bring awareness to the contributions of older Americans and generate interest and support for their well-being.
What is the goal of Older Americans Month?
While different themes are developed each year to highlight a range of topics, the overall goal of Older Americans Month is to celebrate the value older adults bring to our lives, encourage older adults to remain active in their communities, and to increase awareness of activities, programs, and services that help them live healthy, independent lives.
How has Older Americans Month grown since its founding?
In 1963, only 17 million living Americans had reached their 65th birthday. Today their numbers reach about 50 million. As the aging population has increased, Older Americans Month has grown with it. An inclusive celebration that spans socioeconomic, racial, and cultural boundaries, the celebratory month recognizes the outstanding contributions older adults make in their families and communities across the country. Through partnerships with an ever-expanding Aging Services Network, Older Americans Month generates awareness about the many programs that are available today. It also helps to share information about activities, programs, and services with rural, urban, and suburban communities across the nation.
How is Older Americans Month celebrated across the country?
Each May, Older Americans Month is celebrated in a variety of ways. Older adults often share their personal experiences and engage in community activities. Many senior centers observe it through community gatherings and events. A lot of states and local communities prepare proclamations to honor older adults and hold observances to commemorate the month. National organizations write about it in blogs and publications. Social media feeds promote it. Community-based organizations use it to promote resources and activities available to older adults in their areas. To observe how others are celebrating Older Americans Month this year and join in on the conversation, we encourage everyone to follow #OAM2019 and #OlderAmericansMonth on social media. We hope it will inspire you to #ConnectCreateContribute.
Why is Older Americans Month still important today?
By 2040, the 65 and older population is expected to grow to about 82.3 million, which will represent nearly 22% of the population. We need to plan for this demographic change, because its sizeable increase will affect us all. Promoting activities and programs that are important to the health, enrichment, and independence of older Americans is just a small part of what Older Americans Month does. It also encourages older adults to advocate for themselves. Everyone should be invested in the support of older adults, and Older Americans Month reminds us of that fact every May.
What have been some of the past themes of Older Americans Month?
We've had many themes over the years, but some were:
"Age Out Loud" encouraged older Americans to speak up and express themselves (2017).
"Get Into the Act" marked the 50th anniversary of the Older Americans Act (2015).
"Choices for Independence" stressed self-direction and how older adults want to live (2006).
"In the New Century… The Future is Aging" was the theme for a new millennium (2000).
"Living Longer, Growing Stronger in America" highlighted increasing lifespans (1998).
"Older Americans and the Family" emphasized the strength of families (1978).
To learn more about activities and available materials for Older Americans Month, visit our website.
This year's theme is "Connect, Create, Contribute." Why was this chosen as the theme?
The 2019 theme focuses on several key aspects that are important to the health and happiness of older adults and the communities that support them. First, to avoid the isolation many older adults experience, we need to foster connections among older adults, families, friends, communities, and services that support the independence and inclusion of all community members. Second, by inspiring creative activities, we promote learning, health, and personal enrichment, all of which benefit well-being—at any age. Third, by recognizing contributions of time, talent, and life experiences, we celebrate older Americans as vital to society and encourage their engagement. We believe that communities that Connect, Create, and Contribute are stronger as a result.
How can people get involved in Older Americans Month?
Communities can observe Older Americans Month in many ways. For example, we can recognize the contributions of local seniors during a community gathering, organize workshops for older adults, or promote services that connect older adults with needed support. Older Americans can showcase their talents through creative activities, give back to the community through volunteer work, or share their stories with others. The OAM website offers activity ideas and resources to help you get started.
How do you think Older Americans Month has impacted older adults and their communities?
Honoring older adults is the driving force behind Older Americans Month. Their contributions enrich communities across our country. I believe community connections—those encouraged each year through Older Americans Month— are vital. Connection might mean access to healthier meals and also friendship and laughter. A connection might be a chance to discover ways to keep learning through social and recreational activities. Or, connection might simply mean finding support that makes aging in place easier.
Older Americans Month also shines a light on the value of seniors in our lives and communities. Its annual events and celebrations bring families, neighbors, and friends together. By recognizing the contributions of older Americans, we fuel our spirit of collaboration, our work to support the older adults in our lives, and intergenerational appreciation for the diversity of our communities.
Finally, Older Americans Month gives everyone a chance to join the national conversation on aging.