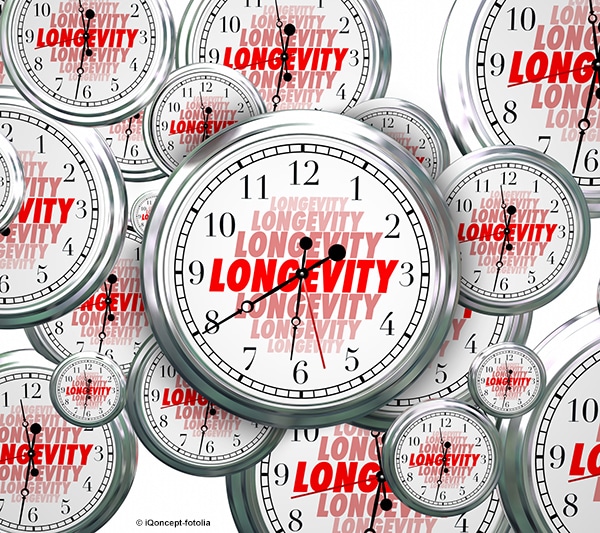 This week, a couple of interesting news stories focused on the lives of two centenarians caught our attention.
Actress Olivia de Havilland recently celebrated her 100th birthday. De Havilland is the only surviving star of the classic film Gone with the Wind. She began her film career as Hermia in A Midsummer Night's Dream and soon found fame in The Adventures of Robin Hood. During her career, she starred in over 40 films, won two best actress Oscars, and wrote a best-selling book.
The other focused on artist Carmen Herrera, who is finally gaining recognition at 101. Herrera began her art career in the 1940s, but her work went unnoticed as her male peers received fame for similar work. Herrera, who made her first sale at 89, is now showcasing her work at the Tate in London and the MoMa in New York. She also has an upcoming exhibition at the Whitney Museum of American Art this fall.
As we continue into the 21st century, the number of centenarians will continue to grow as the older adult population increases and more older adults live longer. One out of every eight people – approximately 12.4 percent of the population – is an older adult and by 2045, it's estimated that the number of centenarians in America will hit 757,000.
Researchers are very interested in learning more about centenarians and how they could offer clues into longevity. In an interview with US News & World Report, Dr. Michael Greicius, an associate professor of neurology and neurological sciences at Stanford School of Medicine, says centenarians "are a treasure trove of a bunch of protective gene variants across a bunch of different disorders."
Researchers can collect clues from recent studies of centenarians. Centenarians typically suffer from very few age-related illnesses, until the later years of their lives. While some centenarians' health may be a factor in their longevity, genetics also play a big role in helping experts find out why some people live past 100 years.
One of those researchers is Nir Barzilai, M.D., director, Institute for Aging Research, Einstein College of Medicine, and scientific co-director, the American Federation for Aging Research, who recently published a study about the health status of centenarians and people who were close reaching 100 years of age. Barzilai and a team of researchers observed the ages at which people developed major age-related illnesses and found that centenarian groups consistently exhibited a delayed onset of illnesses.
"Most people struggle with an ever-increasing burden of disease and disability as they age, but we found that those who live exceptionally long lives have the additional benefit of shorter periods of illness," Barzilai says.