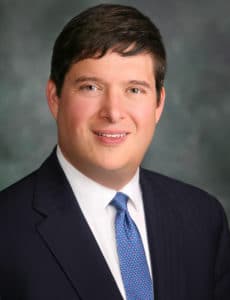 As counterintuitive as it may seem, ready access to medical care is just one of the factors that determines our well-being and, in many cases, it is not the most important one. In recent years, there has been a growing realization that the social determinants of health (SDOH)—who our parents are, how much early childhood education we receive, the neighborhood we live in, and our access to nutritious food, for instance—will impact how long we will live and the quality of the health we will experience during our lifetimes.
There are different takes on what constitutes a complete listing of these social determinants of health. One of the most widely accepted comes from the Centers for Disease Control. The CDC points out that these social determinants are "economic and social conditions that influence the health of people and communities" and are shaped by the amount of money, power and resources that people have. The CDC itemizes these factors as early childhood education, employment, the type of work of a person does, access to food, access to health services and the quality of those services, housing, income, discrimination, and social support.
With a growing realization that these social factors can negatively impact health outcomes, health systems have launched SDOH programs, as they are known, to try to neutralize or reverse their impact. According to the Harvard Business Review, these programs have grown ten-fold over the past decade, with varying rates of success. Most likely, as hospital administrators, state Medicaid program, and large insurers are constantly searching for innovative ways to cut healthcare costs, the SDOH programs will become integral parts of the healthcare system.
One factor that needs to be integrated now into these programs is aging as a social determinant. People 65 and older face a myriad of health risks; social interventions could help prevent or minimize the impact of many of these diseases. Additionally, the impact of some of these conditions—heart disease, arthritis, osteoporosis, depression and diabetes, for instance—could be lessened by social interventions before they trigger a cascade of additional health problems. And many members of the aging population have multiple negative social determinants, simply because their age. For instance, according to a Kaiser Family Foundation report released in 2015, almost half of adults 65 and older had incomes below the poverty level.
Our health care system is appropriately sharpening its focus on the social factors that can diminish an individual's chances to enjoy good health. Let's remember the one factor that all of us will experience, and work to lessen the social issues that diminish the health of our aging population.
Jim Scott serves as the chair of the Alliance for Aging Research's Board of Directors. He is also the president and CEO at Applied Policy in Washington, D.C.