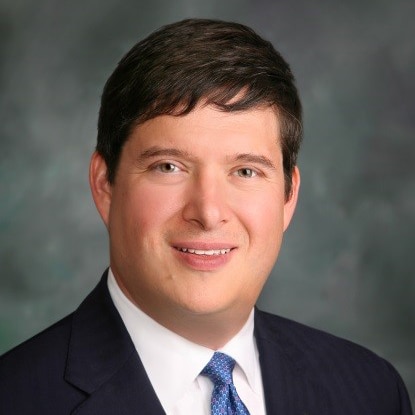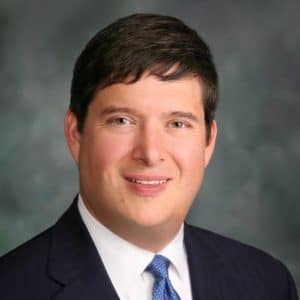 As Chairman of the Board of the Alliance for Aging Research, I am constantly gratified and encouraged by the work that is being done across a broad spectrum of professions in the public and private sector to improve the universal human experience of aging and health. This year, much of that work was informed by the threat of COVID-19, given its deadly impact on older adults and communities of color. But despite this overwhelming threat, or perhaps even because of it, we saw great strides that support the Alliance's mission to further aging research and innovation in aging.
It is an honor to join with my colleagues at the Alliance as we celebrate 35 years and pay tribute to the 2021 Heroes in Health award recipients. Their tenacity, vision, and sheer courage in accomplishing so much are inspirations in every facet of our work. We are honored to consider them partners in helping people live longer, happier, more productive lives.
2021 Silver Innovator Award
The 2021 Silver Innovator Award recipient, Dr. Kizzmekia Corbett, was instrumental in groundbreaking research that led directly to the development of the Moderna COVID-19 vaccine. As a research fellow at the National Institute of Allergy and Infectious Diseases (NIAID), Dr. Corbett served as the scientific lead of the Vaccine Research Center's coronavirus team. Her six years of meticulous research focusing on the spike protein found on the surface of all coronaviruses hastened the availability of a safe and effective vaccine. Inspired by her work in virus research, Dr. Corbett looks to the future with enthusiasm, "If the last year has taught me anything, it's that anything is possible."
Perennial Hero Award
Each year, also as part of Heroes in Health the Alliance honors an older individual who is actively contributing to create positive societal change and serves as a role model for people of all ages. This year, the Perennial Hero Award was presented to Phyllis Greenberger, a highly regarded expert in policy analysis and advocacy and social worker, for her inspiring career as a national leader in women's health Additionally, Greenberger is receiving this award in recognition of her personal journey as a family caregiver and Alzheimer's disease research advocate. Phyllis Greenberger served for 26 years as the first President and CEO of the Society for Women's Health Research, overseeing extensive research that revealed the biological sex differences that are now widely known and recognized as a critical factor in women's health. Commenting on her work, Greenberger recently observed, "Before we fought for the inclusion of women and minorities in clinical trials, women were treated like small men. They were undiagnosed, misdiagnosed, and given medications that had only been tested on young, white, healthy men. Perhaps nothing unfortunately illustrates the significance more than the lessons we learn and continue to learn from the COVID-19 pandemic." Those lessons are now guiding researchers as they solicit diverse populations for clinical trials and consider the differences between women and men as they design new treatments.
The Alliance is also recognizing two members of Congress whose foresight helped to blunt the impact of the coronavirus pandemic, and whose continuing commitment to medical research and access to quality health care for all Americans older adults is helping to improve aging across the lifespan. At a time when bipartisan action is all too rare on Capitol Hill, these two legislators have reached across the aisle to stand up for science.
Claude Pepper Award for Advancing Healthy Aging
The 2021 Claude Pepper Award for Advancing Healthy Aging was awarded to Senator Chris Van Hollen, (D-MD), for his continued leadership in advocating for research funding at the National Institutes of Health (NIH), improving COVID-19 vaccine access for people with disabilities, and ongoing efforts to combat COVID-19 disinformation and protect trust in our nation's regulatory approval processes. Additionally, Senator Van Hollen was honored for his fight to strengthen Medicare and Social Security, increase health care affordability, and enhance home and community-based services (HCBS). Supported by the Claude Pepper Foundation, this award is named for the Honorable Claude Pepper, who fought tirelessly in both the U.S. Senate and House of Representatives to help those in need, both in terms of healthcare and as a supporter of key Civil Rights legislation during the 1960s. As Chair of the House Select Committee on Aging, he sought to strengthen programs for older adult and disabled Americans, including Social Security, Medicare, and Medicaid. Through the Claude Pepper Foundation, the Center, and its related Policy Arms, the Congressman's legacy lives on and is dedicated to research on aging, alternatives to long-term care and other issues.
Distinguished Public Service Award
Congressman Brett Guthrie, (R-KY), was recognized by the Alliance with the Distinguished Public Service Award. Rep. Guthrie's exceptional leadership in the House of Representatives has brought forth sound policies to improve the health and well-being of older Americans. These efforts have included lowering the cost of prescription drugs, improving care for Alzheimer patients, working to speed the availability of generic insulin to individuals with diabetes, improving the treatment and detection of opioid abuse, and expanding the role of pharmacists in delivering health care services. This year, Rep. Guthrie worked to raise the awareness of the importance of vaccines while debunking the myths surrounding them.
Daniel Perry Founder's Award
Finally, two individuals who have led the fight against COVID-19 among the Navajo Nation were awarded the 2021 Daniel Perry Founder's Award. President Jonathan Nez and Dr. Jill Jim were recognized for their exceptional leadership and well-established community affairs infrastructure of the Navajo Nation that has continually ensured the health, safety, and well-being of its people during the ongoing COVID-19 pandemic. The Nation attacked the spread of the coronavirus on multiple fronts, issuing mask and social distancing mandates in mid-April 2020. They issued lockdowns as warranted by the potential uncontrolled spread of the virus, and distributed important safety messages throughout the pandemic. When vaccines became available, these two individuals and their colleagues were able to achieve a vaccination rate of 88% among the Nation's vaccine-eligible residents, one of the most enviable records in the country.
The Alliance gives these awards to specific individuals and organizations whose work has improved the quality of life for literally millions of Americans during this pandemic year. We know that there are many other heroes out there, some celebrated, many working perhaps without recognition in their homes and communities. To them, and to the rest of our Alliance partners and colleagues, we salute all your efforts and your shared commitment to improve the lives of older adults.
Jim Scott serves as the chair of the Alliance for Aging Research's Board of Directors. He is also the president and CEO at Applied Policy in Washington, D.C.