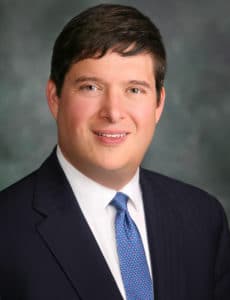 America's seniors shouldn't have to choose between purchasing essential medications and ensuring that they can afford other basic needs. Unfortunately, that's a scenario many Medicare beneficiaries face today as they have seen their prescription medications out-of-pocket costs rise. Today, there is no limit on what older Americans must pay for out-of-pocket costs in the Medicare Part D prescription drug program, leaving some patients with bills in the thousands of dollars for a single prescription drug. There are now clear pathways and opportunities to help vulnerable seniors better afford their medications, and hard-to-achieve bipartisan agreement that something needs to be done. It is incumbent on this Congress to act.
The Alliance for Aging Research ("Alliance") is educating federal policymakers, advocates, and other stakeholders about solutions to reform the Medicare Part D program for older Americans and ultimately improve prescription drug affordability for those who rely on the program for their medications. The Alliance has led the way, along with patient and provider advocates, researchers, and other partners in developing innovative solutions and communicating the need for reform to Congress. The Alliance's ongoing advocacy, letters, and events continue to sound a clarion call on policies that would provide financial relief to seniors and fix gaps in the program that leave beneficiaries with tough decisions about their care.
At the center of those efforts, the Alliance is proud to convene Project Lower Out-of-Pocket Costs (Project LOOP), an ad hoc coalition of patients and organizations committed to addressing prescription drug affordability challenges in Medicare. Specifically, the Alliance and its advocates are urging Congress to enact three reforms to improve treatment affordability for patients in Medicare Part D, including:
Institute an Annual Cap on Beneficiary Out-of-Pocket Costs. An out-of-pocket cap would limit Medicare beneficiaries' annual out-of-pocket spending on prescription drugs. Individuals living on fixed incomes would feel confident that no matter what health concerns might arise, they will not be exposed to excessive drug costs. Of note, Medicare is the only major insurance program in the U.S. that does not include an annual cap on beneficiary expenditures.
Put in a Place a Cost "Smoothing" Mechanism for Seniors. A cost cap alone would still expose older Americans to initial out-of-pocket costs in the hundreds or even thousands of dollars. A "smoothing" mechanism would allow Medicare beneficiaries to pay their out-of-pocket drug costs evenly over the course of a year and avoid a large, single lump-sum expense for necessary medicines. It is important this flexibility be made available to patients early in the benefit year, as patients face increased out-of-pocket costs as their benefits reset in January. Further, smoothing should be made available to all beneficiaries, as research shows that growth in out-of-pocket costs increases mortality regardless of socioeconomic status.
Evaluate a flat copay system to simplify the benefit. CMS has been testing a flat copay model for beneficiaries with diabetes, which caps the cost for insulin at $35 throughout the benefit year, without a corresponding reduction in the manufacturer discount contribution. An expansion of this policy – while allowing for formularies under a flat copay maximum – could streamline benefit structure while lowering costs for the majority of beneficiaries.
Evidence shows patients are more likely to abandon their treatment as costs go up – and it doesn't take that much. According to one analysis, more than 40 percent of patients abandon their prescriptions at the pharmacy counter when out-of-pocket costs reach $75-$125. Now consider what decision a senior might make who is on a fixed income and also needs groceries and other basic household needs.
This August, Vice President of Public Policy Michael Ward joined the Northern Virginia Health Policy Forum, former Congressional Budget Office director Douglas Holtz-Eakin, and the National Minority Quality Forum's Gretchen Wartman to discuss the challenges many Medicare beneficiaries face in affording drugs through Medicare Part D and proposals under consideration to redesign the program. Click the video below to get insight from these Medicare Part D experts.
Thankfully, the Alliance is making progress in Washington, as more proposals are addressing these issues head on. On July 14, U.S. Senators Bill Cassidy, M.D. (R-LA) and Bob Menendez (D-NJ) introduced the Seniors Prescription Drug Relief Act, which would, in part, set a cap for Medicare Part D out-of-pocket spending to $3,100 per year and introduce a "smoothing" mechanism that allows Medicare beneficiaries to pay costs in no-interest installments over the course of the policy year. The Alliance applauded Senators Cassidy and Menendez for their continued leadership and creative efforts to address affordability challenges faced by seniors. Importantly, reform that addresses affordability should not be accompanied by proposals such as international reference pricing and quality-adjusted life year-based value assessments that discriminate against older adults and individuals with disabilities.
We can't fix broader drug pricing issues for patients without first addressing the systemic issues that are hurting affordability for seniors in the Medicare Part D program. The Alliance will continue to advocate for solutions that put seniors in control of their care and allow them to afford necessary medications at the pharmacy counter. Importantly, any proposal to redesign the Medicare Part D prescription drug program must bring all stakeholders to the table from manufacturers, pharmacy benefit managers, and providers, to determine how each stakeholder can contribute to ensure that prescription drugs are affordable for patients.
Learn more about how you can make your voice heard in the process.
Jim Scott serves as the chair of the Alliance for Aging Research's Board of Directors. He is also the president and CEO at Applied Policy in Washington, D.C.