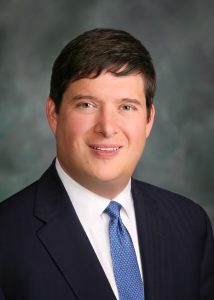 As Chairman of the Alliance for Aging Research, I want to remind you just how far we've come—and yet still how far we must travel. In 2011, we asked Congress to do the right thing and include the Medicare Annual Wellness Visit as an important benefit for participants in the program. When they did, it felt like a great victory and a reason to celebrate. Everybody was a winner!
Now we want to remind caregivers that vaccines also ought to be talked about in the Medicare Annual Wellness Visit.
The Alliance recently commissioned a survey, distributed to primary care physicians and nurse practitioners, that found that vaccine discussions as part of prevention planning are a low priority at the Medicare Annual Wellness Visit. Primary care practitioners and nurse practitioners ranked ten different topics based on how they prioritize discussing them during the Medicare Annual Wellness visit. The rank scores were averaged across all ten priorities. Vaccines are in the bottom tier of priorities discussed during the Medicare Annual Wellness visit, with an average score of 6.6. Only 2 percent of respondents say vaccines are the top priority during the Medicare Annual Wellness Visit.
The study also found that more education is needed to overcome patient awareness barriers. The online survey was commissioned to better understand how the Medicare Annual Wellness Visit is implemented to promote, track, and educate about CDC-recommended immunizations.
The Alliance has done a nice job of distributing the results of this important work. A webinar on the topic was held on August 27, that discusses the findings in detail. The findings have been made available to the public online. It is worth your time to review the brief presentation. Suffice it to say, more needs to be done.
We know now that further education of physicians, nurse practitioners, and Medicare beneficiaries is required to fully realize the promises of the Medicare Wellness Visit, especially in connection to vaccines. Let's take the next steps needed to create greater awareness of the benefit and its critical vaccine component. Let's find new ways to communicate with these important audiences. Let's find a new way to remind them all that the incentive for vaccination is best appreciated before getting sick. We should tell everyone we know that vaccination needs to be a top priority—it's good for patients and pocketbooks.
Jim Scott serves as the chair of the Alliance for Aging Research's Board of Directors. He is also the president and CEO at Applied Policy in Washington, D.C.