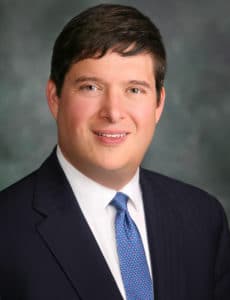 It took decades to transform telemedicine from an "out of this world" concept to an accessible technology used by measurable numbers of Americans. According to the Centers for Medicare and Medicaid Services (CMS), only 14,000 beneficiaries received "a Medicare telehealth service" each week at the beginning of this year. This represents a small portion of the more than 62 million people with Medicare. But during the last few months, conditions shaped by the COVID-19 pandemic led to a rapid transformation in public attitudes and behaviors. Between mid-March and early July, again according to CMS, more than ten million beneficiaries received a Medicare telehealth service. This quantum leap forward in public acceptance of remote healthcare could lead to a permanent benefit for seniors. The question going forward: will the popularity and power of telehealth fade along with the immediate threat of COVID-19?
Let me provide some brief history. In the 1960's, as NASA was getting ready to send men to the Moon, the agency was concerned with ways to monitor the health of astronauts as they endured the rigors of space travel. NASA's experimentation with very long-distance medicine prompted closer-to-home attempts to use telemedicine, primarily in crisis situations or with remote populations.
The following years saw technological advances – jumpstarted by the development of the internet – that moved the use of telehealth from the fringes of healthcare towards a viable option. But it has taken a pandemic to drive widespread cultural acceptance of the benefits of remote care, especially among elderly patients. With hospitals overwhelmed by COVID patients and sequester-at-home mandates in place in many parts of the country, a remote conversation with a healthcare provider seemed suddenly more desirable than travelling to an in-person meeting. For frail, elderly patients at high risk for complications from COVID, telemedicine offered safety from exposure.
But continued use and even expansion of telemedicine will not happen overnight, and will not happen at all unless certain conditions are met. Accessing telehealth has not been easy for all. A recent study from the University of California at San Francisco found that one in three Americans over the age of 65 have had difficulty using telehealth. As use of telemedicine continues to grow, steps must be taken to ensure everyone has access to this vital service.
CMS is taking encouraging steps. Under the coronavirus Public Health Emergency (PHE), CMS expanded coverage for 135 telehealth services, including emergency department visits, home visits, initial inpatient and nursing facility visits, audio only services, and discharge day management services. This emergency coverage will end in October if the PHE is not extended. But even if that were to occur, CMS has already proposed rules that would make much of this beneficiary access permanent.
CMS is now soliciting comments on its proposed telehealth expansions. In response, in a letter to CMS Administrator Seema Verma, the Alliance specifically asked that CMS continue to allow telehealth examinations, instead of requiring in-person visits, before certain surgical procedures, including a procedure known as transcatheter edge-to-edge repair of a heart valve. This procedure has shown promising outcomes for clinically appropriate patients and provides a minimally invasive treatment option for patients who would not otherwise be candidates for surgical repair of their mitral valves. CMS is currently considering expanding coverage of this procedure. The Alliance also urged Medicare to pay healthcare professionals the same amount for telehealth as it pays for the same service if it were provided in-person.
Once CMS processes these comments, it may be able to offer marginally better access to telehealth services. Ultimately, however, it will be up to Congress to act to validate telehealth as an acceptable way of providing care under the Medicare program. With seventy-six percent of the American public saying that they are now interested in using telehealth, and almost two-thirds of providers saying they are more comfortable using it now than they were before COVID, the momentum seems unlikely to stall. From astronauts to the underserved, there was a consistent theme running through the discussion surrounding telehealth: it was useful when there was no better alternative. Now, telehealth seems in many instances to be the best alternative, and not one that elderly individuals and their caretakers will readily give up.
Jim Scott serves as the chair of the Alliance for Aging Research's Board of Directors. He is also the president and CEO at Applied Policy in Washington, D.C.