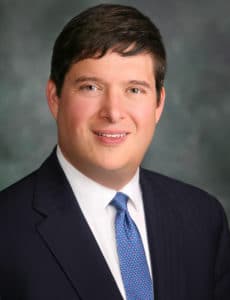 For many of the 63 million Americans enrolled in Medicare, December 7, 2020 looms as an important deadline. Between now and that date is the "open enrollment" period when Medicare beneficiaries can make changes to their prescription drug plans, and fine-tune coverage to fit their needs. Beneficiaries can change providers for their Medicare Advantage plan or Part D plan, or switch completely from Medicare Advantage coverage to "original" Medicare, with the option of enrolling in Part D and/or a Medigap supplemental plan.
A Medicare Advantage plan, similar to an HMO, usually offers lower out-of-pockets costs but more restrictive physician or hospital choices. Medicare Part D is an optional prescription drug plan that can be used to augment the "original" Medicare, Plans A and B. Medigap is Medicare Supplement Insurance that helps fill "gaps" in Original Medicare and is sold by private companies. Original Medicare pays for much, but not all, of the cost for covered health care services and supplies. A Medicare Supplement Insurance (Medigap) policy can help pay some of the remaining health care costs, like copayments, coinsurance, and deductibles.
In a normal year, the complexity surrounding these choices might be daunting. In 2020, which no one would describe as normal, COVID-19 and the struggling economy are making these choices more important than ever, but also even more difficult. According to recent estimates by the Centers for Disease Control and Prevention, there have been more than one million cases of COVID-19 among Medicare beneficiaries, who are at high risk of developing complications from the virus. Many of these beneficiaries have learned expensive lessons about their existing coverage, especially for hospital stays and related medication expenses, prompting even those who have escaped the virus to take a closer look at their health insurance. At the same time, the experience of dealing with COVID-19 has prompted a variety of enhancements in Medicare plans which could be of value to millions of beneficiaries.
So where to start if you are a Medicare beneficiary wanting to maximize your options during this open enrollment period?
First, find out what you will face in 2021 if you continue your current plan. Insurers are required to notify subscribers by September 30 about any changes in coverage, including increased drug prices, that are planned for the coming year. If you did not receive this notification, either in the mail or by email, call your insurer and ask for a copy. It is extremely important to ensure your current plan will continue to cover the medications you are currently taking during the coming year, and that any price increase will be limited. Just as important, check to see if your deductible will increase. Armed with this information, you are ready to compare what your insurer is offering for next year, and what competing plans might offer.
Now, go to Medicare.gov, and log in or establish an account. This is as simple as entering your name and Medicare Number. This website is consumer-friendly, and has a wealth of information for anyone on Medicare. Once you log in, it will recognize you and have details of your coverage. It will also give you the specifics of completing plans available to individuals in your area and itemize the benefits that each offers.
Equipped with the information provided by your current insurer and provided by Medicare.gov, you are ready to start your decision-making. Much will depend on your individual circumstances: has your financial situation changed in this struggling economy? Have you delayed routine care during the COVID crisis that you will need to take care of in the coming year? Have you developed a health condition during 2020 that requires expensive treatment? Do you plan elective surgery during 2021?
Once you weigh all of these variables, and factor in the new features that Medicare is offering, it's time to make your plan. But don't feel that you have to do it alone. If you need help or simply want to find out if you are making good decisions, each state offers access to unbiased, highly knowledgeable volunteers through the State Health Insurance Assistance (SHIP) Program. Unlike much of the advice available online, this service is not trying to steer you towards buying a specific insurance product but will offer you unbiased counseling and assistance. You can access this help at shiptacenter.org to set up an individual socially distanced and individualized session.
There is no doubt that Medicare is a complex system. But this complexity also ensures that you can find a plan that is tailored to your needs. Invest the time to find the plan that is right for you and access the help you may need to make the right decision. A few hours of focus on your Medicare plan can help deliver years of security during your retirement years.
Jim Scott serves as the chair of the Alliance for Aging Research's Board of Directors. He is also the president and CEO at Applied Policy in Washington, D.C.