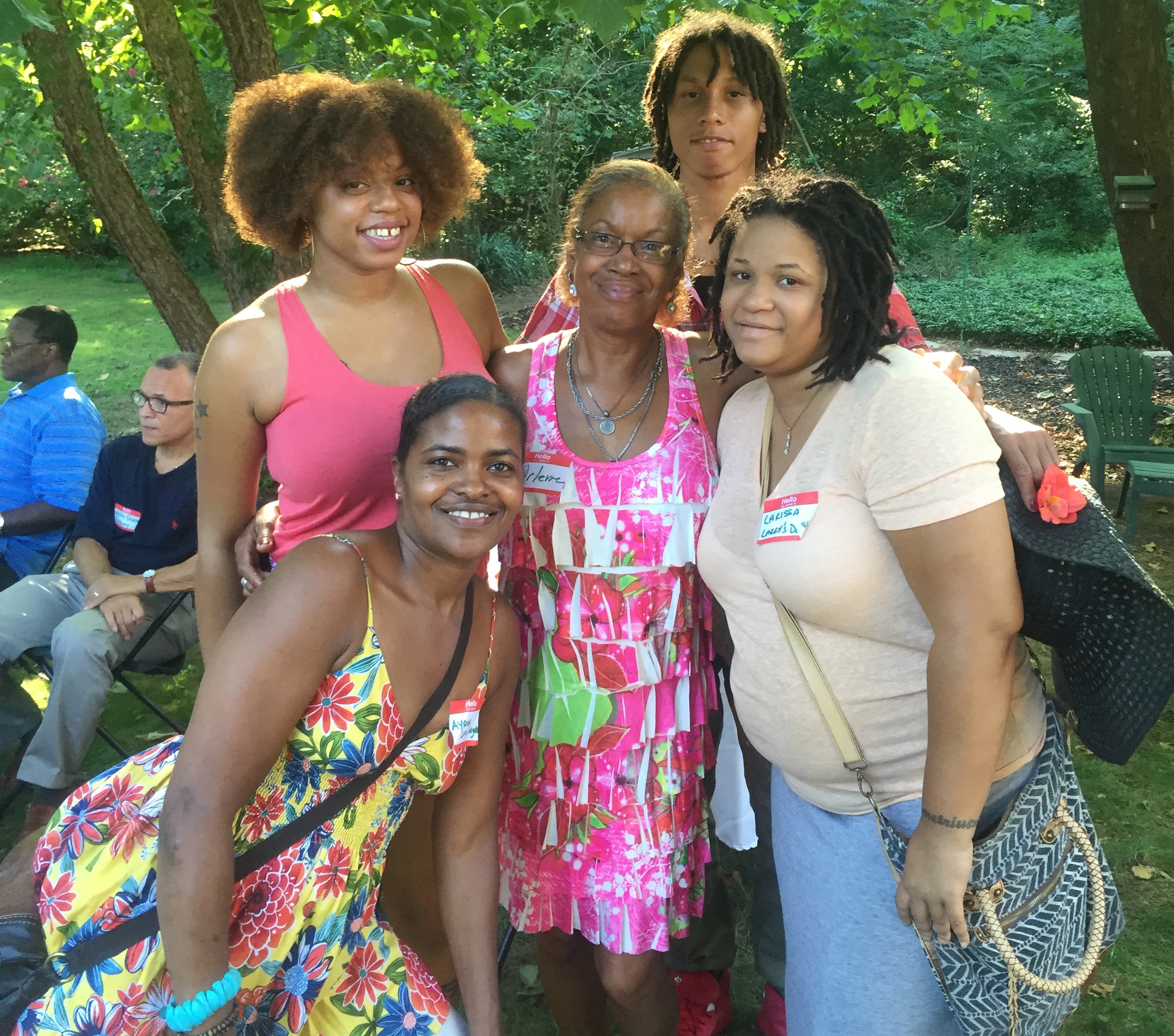 Arlene Lockhart is extraordinary. It's not so much the full and rich life that she has led or her loving family or even the many children, including her grandchildren, in whose lives she has made a difference.
It's that her story offers us a glimpse into the rich "melting pot" that is and always will be America. How a person from a different place can come to a new country, grow up, find a career, have a family, and become a vital part of their community.
The American journey of this 59-year-old Washingtonian started with her arrival in New York City from the Caribbean nation of Trinidad and Tobago as a 9-year-old girl.
"My grandparents had raised me in Trinidad and Tobago. My mom had gone to nursing school in England, and then she got a job in New York City. She sent for me when I was nine," recalls Arlene.
Arlene still carries a hint of her Caribbean accent, which gives her voice a sweet, subtle quality. But when she first came to Queens, her accent made her sound a bit different from other kids.
She learned to brush off the teasing and adapted to her new home. After graduating high school, she went to California for further education. And following in her mom's footsteps, she became a nurse.
Over the next 30 years, Arlene would become a mom to five kids and find the love of her life, Larry.
"I met this country boy from Lynchburg, Virginia, in 1978," she says with a smile. "He was a carpenter. He made a great treehouse. I called him 'The Professor' because he always knew the right words to say to me."
Arlene would devote her life to Larry, her kids, and her career. And it eventually brought her to Washington, D.C.
And while she knew much happiness from life, it also dealt a dose of sadness when her beloved Larry passed away 10 years ago.
His passing, as it would be for anyone, served as a tough moment for Arlene. But as time went by, she was able to move on to the next stage in her journey.
Now retired at 59, Arlene has much to be thankful for.
Her family has remained a vital, steady part of her life, as her grown kids are all local to the D.C. area. She's a doting grandma to her growing collection of grandkids.
And she loves to cook.
"I like cooking the big family dinners," she says. "As I am from the Caribbean, I cook that kind of food. I cook Arabic food. I love cooking Italian. I can make a mean lasagna."
While Arlene has a good life, she also realized a few years ago that she needed a new outlet. And she found that was working with kids.
"As I was raising my kids, I used to get involved with their school. I did a lot of volunteering," she says. "When my grandkids went to school, they no longer needed me to take care of them. So I wanted to do something to help kids."
An opportunity to do just that came up with the Foster Grandparents program through the Uniting People with Opportunities organization, which she was introduced to by a neighbor.
Through the program, Arlene began working at a local elementary school, where she has become "Grandma L" to the first graders for whom she helps keep track of their school work.
"When I retired, it was enough at first," she explains. "But I realized I had to do something for myself. I have found that with these kids I love it when they come up to me and hug me and call me 'Grandma L.'"
For Arlene, working with the kids doesn't just give her a good emotional feeling, it keeps her active and on her toes.
She's also ready to take on additional endeavors as a new decade of life beckons.
She wants to go back to school and learn new skills. She hopes to continue to grow in her knowledge of cooking (including perfecting the art of winter barbecuing). And she will continue to give back to her community.
"Connecting with my community is important to me, whether it's cooking for my neighbors or working with kids," she says. "It's what keeps me going."
And for this reason, and too many others to list, Arlene is extraordinary.