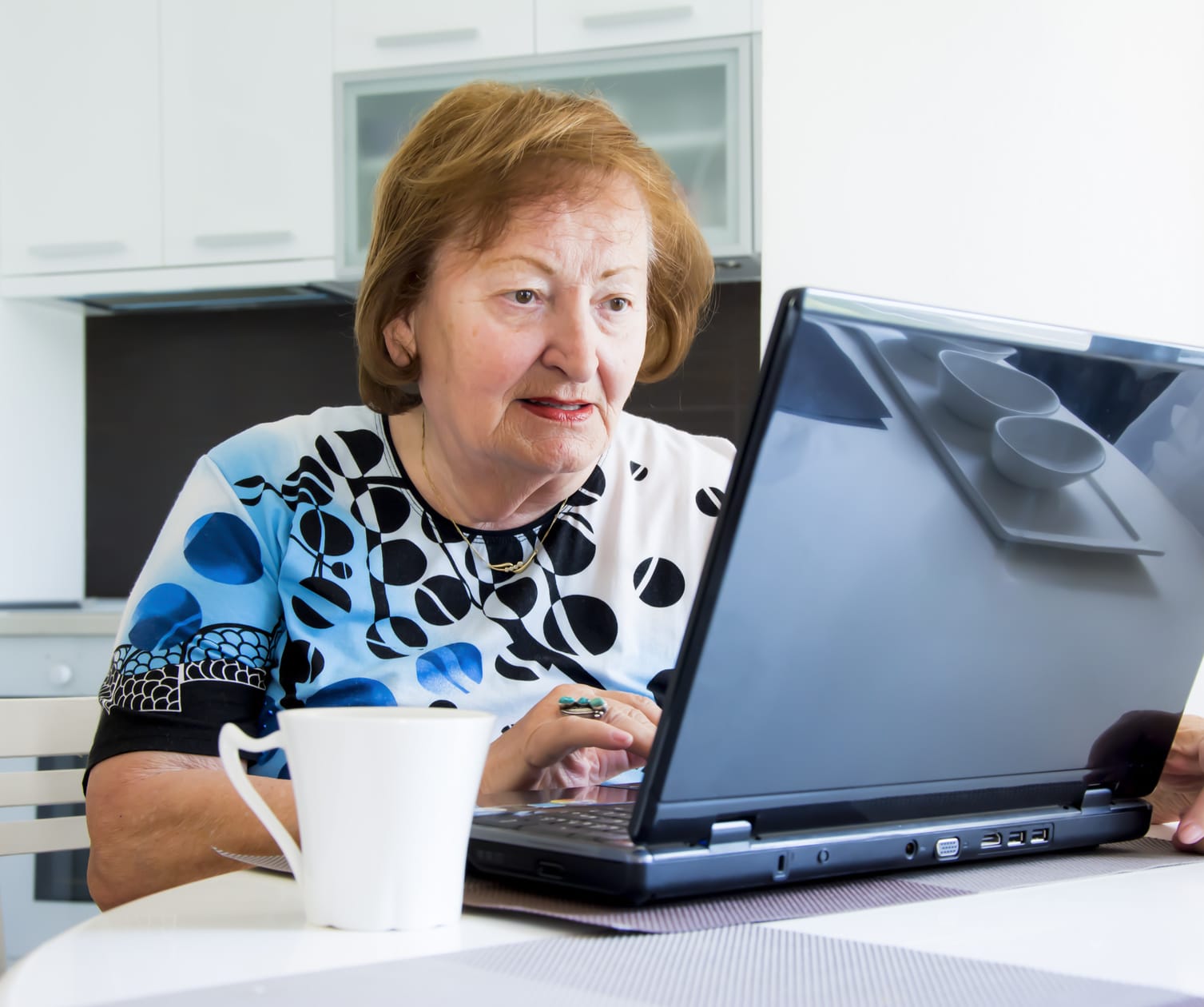 With continued advances in health information technology and other factors, there is more data being collected about our health and behaviors than ever before. One of the major enablers of this dynamic is the explosion of the Internet of Things (IoT)—a phenomenon that offers a growing array of benefits. For older adults, the IoT is increasingly enabling greater independence and the ability to receive services and health care from afar. Here, we'll take a closer look at the Internet of Things—including how older adults are both contributing to and benefiting from these increasingly common technologies.
What is the Internet of Things?
Describing it in a "simple" definition, TechWorld says "The Internet of Things is about connecting internet-enabled devices that relay information back to us, to cloud-based applications and to each other (device to device). These 'smart' devices can be anything from mobile phones, fridges, washing machines to wearables, medical equipment or jet engines."
In a recent interview, Sam Hanna, director of George Washington University's online Master of Health Informatics program talked about how the IoT is evolving and what may be on the horizon.
"We're going to start seeing a lot more [health] data collected and tracked individually…I think it's going to explode and when it does, we're going to have even more data and then the question will be, what do we do with it?" he said. "Is it going to be in these little silos, or are we going to have these aggregators that are going to pull all this data together and make something out of it?… It's kind of a futuristic way of looking at it, but we're not far off."
How is Data Collected?
When it comes to the IoT, health and activity data is collected through a variety of methods, including wearables and other types of devices that have sensors embedded, remote monitoring systems that measure various parameters, and health apps. When these technologies are connected with other devices or systems, the data can be transmitted for the benefit of the user.
The type of data collected varies depending upon what type of device or application is being used. For example, real-time data related to chronic diseases—such as blood sugar, blood pressure, heart rate, weight, and sleep patterns—can be captured and transmitted wirelessly to an individual's health care provider. Internet-connected sensors placed on objects in a person's home can track activity levels so family members can be alerted to changes in a loved one's status.
What About Data Security?
Many who use technology worry about the safety of their information online—and with good reason. Data breaches are often in the news and are of particular concern when it comes to health information. With the health care world becoming increasingly digitized and interconnected, health care systems are working diligently to ensure that the appropriate cybersecurity measures are being put in place.
That being said, the health care IoT does present an additional set of risks that accompany the rewards it provides. As the authors of The Healthcare Internet of Things: Rewards and Risks note, "Society's ability and desire to exploit networked technologies has always outpaced its ability to secure the underlying technology. Networked medical devices are no different." Of particular concern are devices that physically interact with patients—such as implanted heart devices or those that deliver medications. While the security of patient information is certainly an important factor, the hazards of a hacking event on a device of this type could pose major risks to patient safety.
With the growing array of interconnected medical devices available, the FDA is one of many organizations placing a critical emphasis on cybersecurity concerns. As cybersecurity expert Tyler Cohen Wood noted in an article for Healthcare Info Security, health care providers and device manufacturers are addressing these concerns by largely going above and beyond FDA security recommendations to keep patients and their information safe. However, she says the greater threat may lie within "consumer devices and other Internet of Things health gadgets and applications" that may not have the same safeguards built in.
With all of that in mind, those stepping into the world of health care IoT should be informed about cybersecurity issues, ask their providers about what safeguards are in place, and—as with any medical intervention—decide whether the rewards outweigh the risks that may be involved.
Benefits for the Health of Older Adults
When cybersecurity concerns are appropriately addressed, the data collection and usage dynamics of the healthcare IoT can provide a variety of benefits for older adults—including the ability to receive care at home, the triggering of symptom alerts to enable early intervention, and the reduction of costs for providing care. They can also help older adults to age in place more easily and safely—supporting better quality of life as they do. As noted in a report by the Center for Technology and Aging, "We are at the dawning of 'Connected Aging' in which the growing array of Internet-based technologies and mobile devices increasingly will support older adults in aging in place. Emerging technologies will enable both older adults and their caregivers to address a comprehensive range of medical, health, social, and functional needs."
Joe Coughlin, the director of the Massachusetts Institute of Technology's (MIT) AgeLab, agrees with the vast potential of the IoT to benefit older adults. As he wrote for The Wall Street Journal, "While most developers of Internet of Things are focused on consumer convenience and saving money, these same technologies will make it easier and safer to live in your home through retirement."
With the "longevity economy" described as an estimated $20 billion market opportunity for businesses to develop products to support health care and independence for older adults, you can expect the quality and availability of products and applications geared toward this population to continue to expand with the rest of the IoT. As Coughlin further noted, "The new expectations of old age are what's going to drive innovation in business, technology, and society."
Julie Potyraj is the community manager for [email protected], the online Master of Public Health offered by the Milken Institute School of Public Health at the George Washington University. For several years, she served as a community development specialist in Zambia coordinating health education and community development programs. She is currently an [email protected] student focusing on global health and health communications.