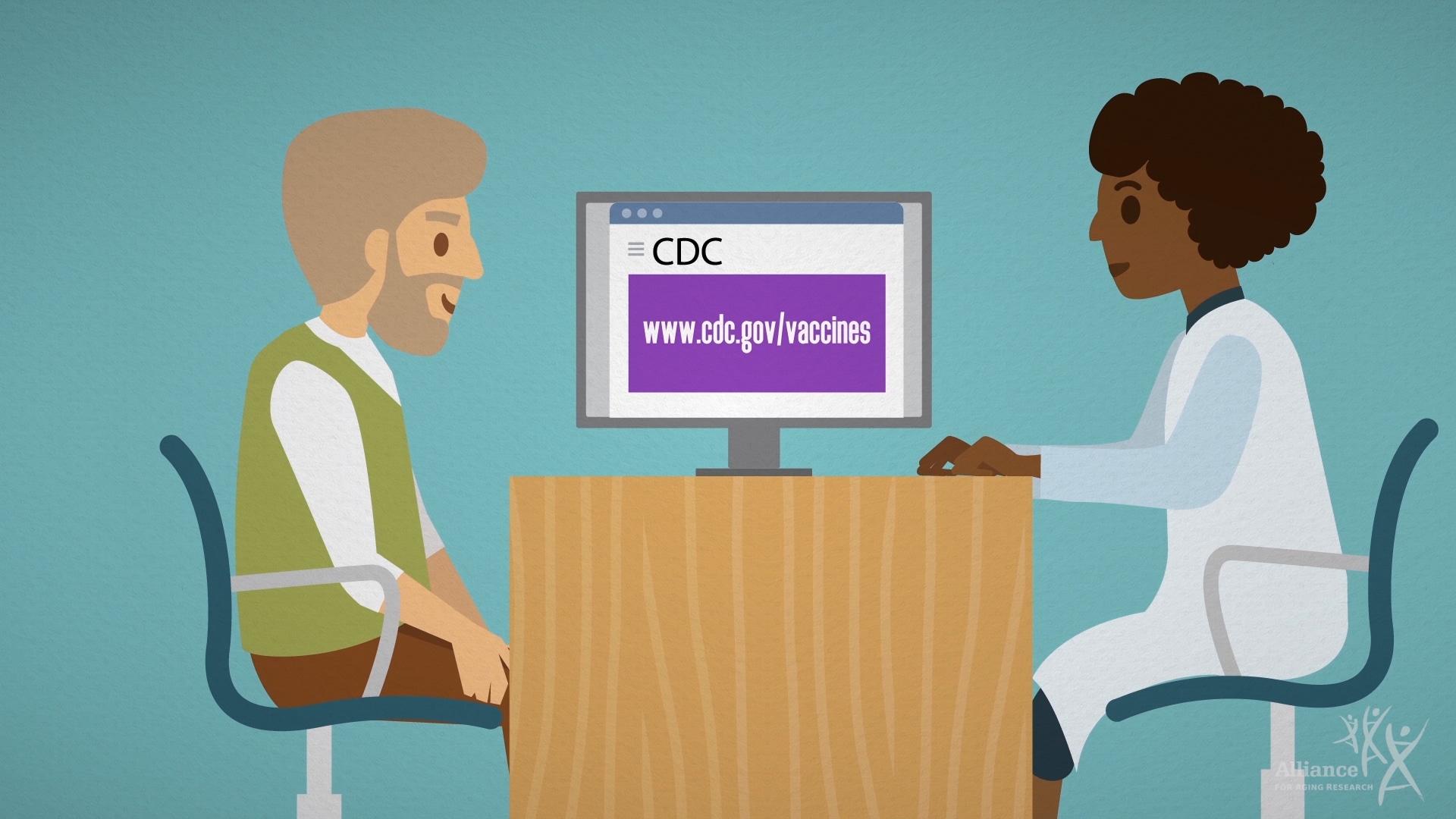 Last week's Health Resource of the Week highlighted the importance of vaccines to kick off National Immunization Awareness Month. This week, we're sharing a quiz from the Centers for Disease Control and Prevention (CDC) that will keep you up-to-date with the vaccines you may need.
Vaccine-preventable diseases can have a serious impact on the health of older adults. It's important to know which vaccines you need to stay healthy and ward off diseases. The CDC's quiz provides you with a list of recommended vaccinations that you can discuss with your physician.
The CDC has a list of resources for older adults that provide more information about vaccinations. Stay tuned to our blog for additional resources and for the launch of our vaccines fact sheet in October.
Learn more about the importance of vaccines for older adults in our "pocket film."