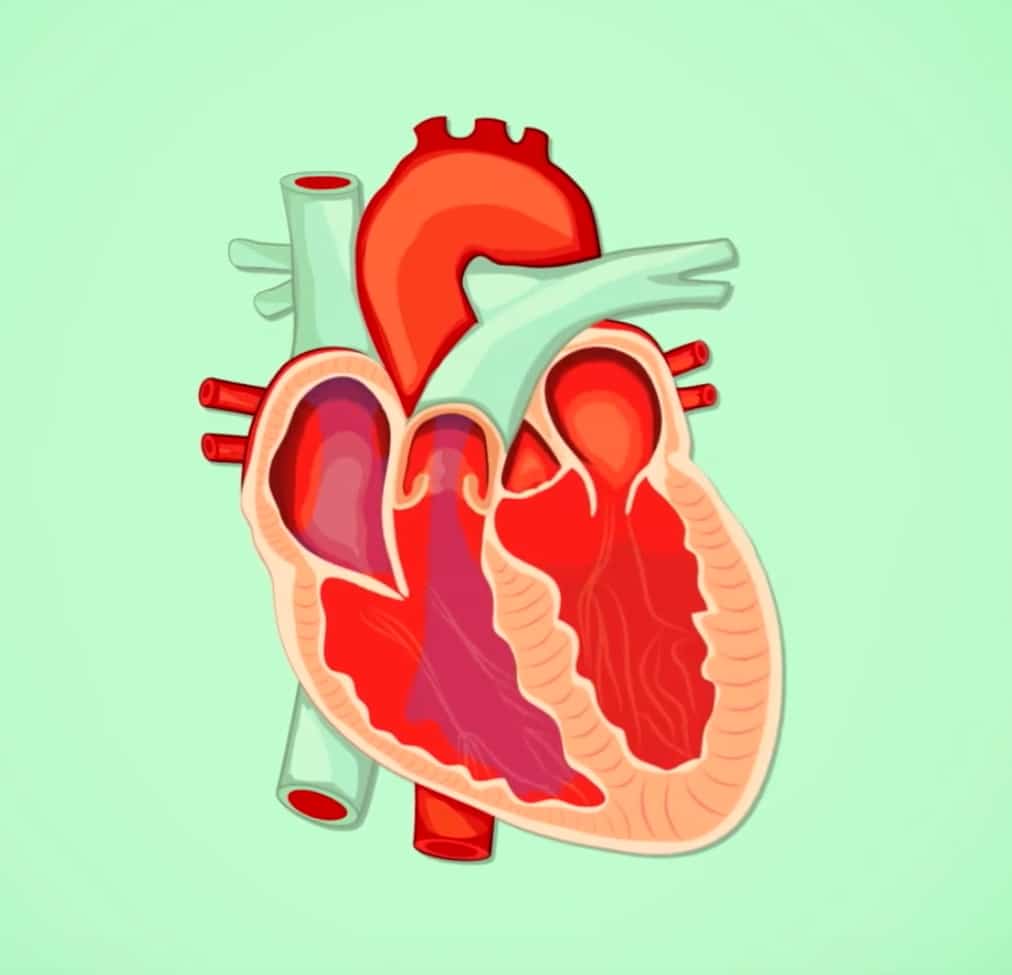 During February we celebrate American Heart Month. Today in fact is National Wear Red Day, in recognition of women's heart health.
Heart Month represents an opportunity to learn more about the risks to our vital heart health as well as a reminder for us to take action to ensure we stay heart healthy.
This February, we launched an educational effort to accomplish both. Our topic? Atrial fibrillation.
So why AFib?
Every year around 75,000 Americans learn that they have AFib, the most common type of arrhythmia, or abnormal heart rhythm. While the abnormal heart rhythm itself isn't generally serious, abnormal blood flow and strain to the heart can lead to major complications. People with AFib have a higher risk of stroke, heart failure, dementia, other heart-related problems, and, in worst-case scenarios, even death.
What is AFib?
Let's start by talking about what it's not. During normal activity, the heart pumps blood through the body using four chambers that contract and relax in a coordinated manner. This is controlled by an electrical system that signals the heart when to pump. When all is in working order, blood circulates normally to the vital organs such as the lungs and brain.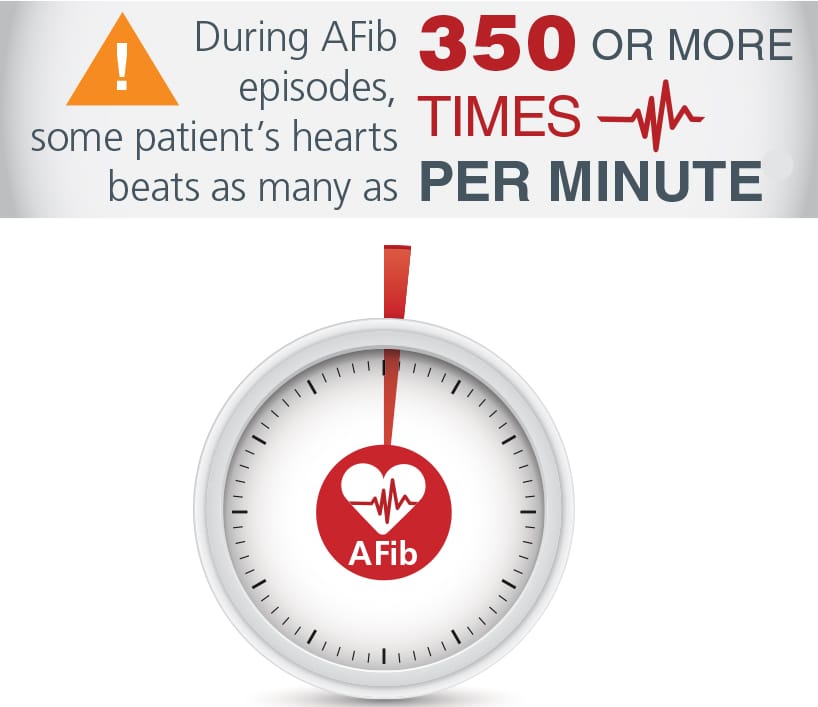 But with AFib, the electrical signals are abnormal and largely chaotic. This causes the heart to pump in an irregular, often rapid, fashion, resulting in quivering, or fibrillation, of the atria, one of the four chambers.
When the heart beats very fast, this can overwork the ventricles, which are not able to pump enough blood to meet the body's oxygen needs. This can eventually lead to heart failure in some patients.
The irregular rhythm of the heart also causes the heart's chambers to squeeze ineffectively—affecting the way blood flows to the heart and making it vulnerable for forming clots. If these clots travel from the heart, most go to the brain where they can block vital blood flow, resulting in an ischemic (obstructive) stroke that can be debilitating and deadly.
What are the causes and symptoms?
Atrial fibrillation can develop through an abnormality in the heart's physical structure caused by a number of factors, including valve problems, complications from heart surgery, exposure to stimulants like caffeine, high blood pressure, infection, or even drinking alcohol. Sometimes the cause is unknown. The risk of AFib also increases with age, especially for those over 60.
How do you know when you have AFib?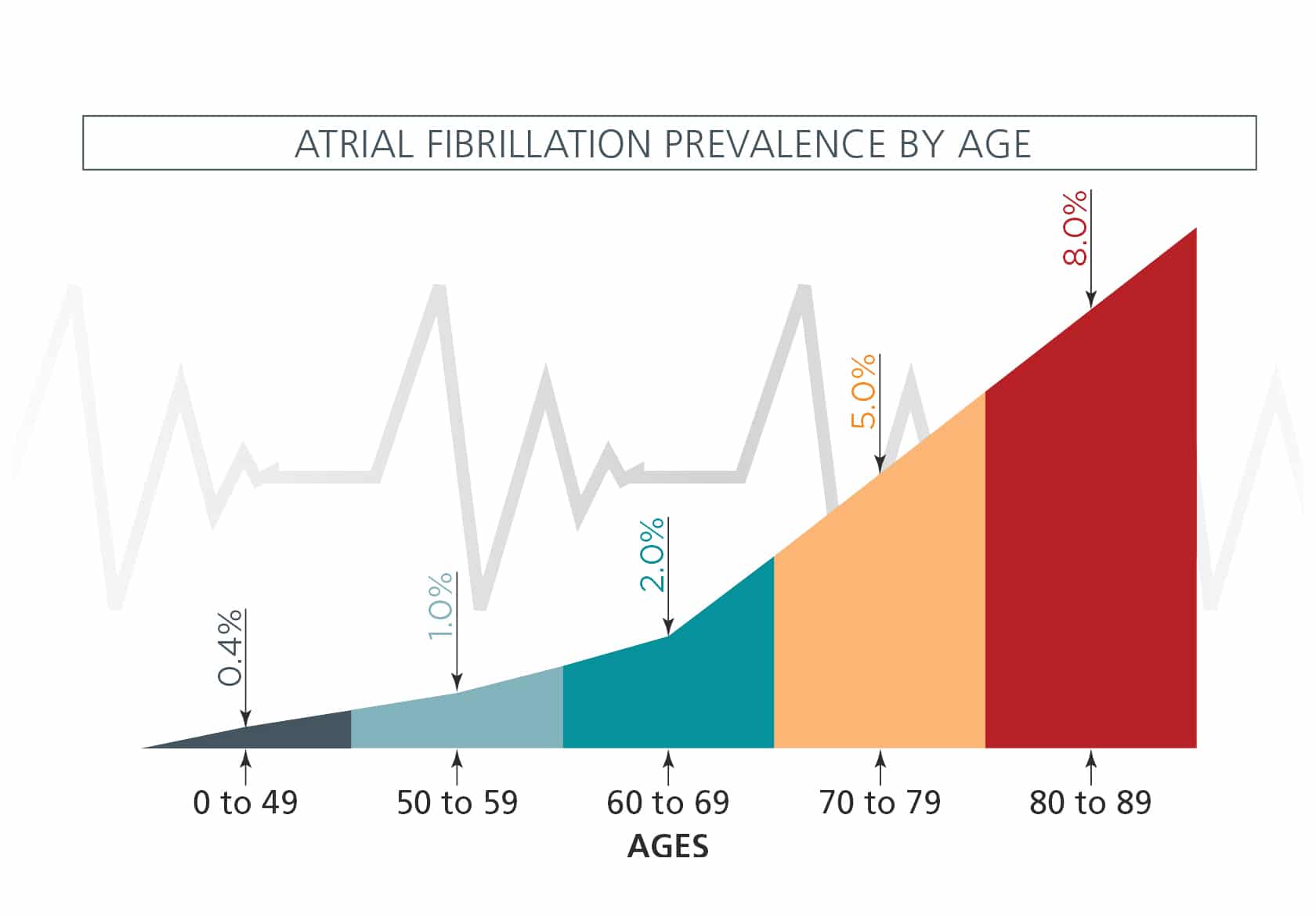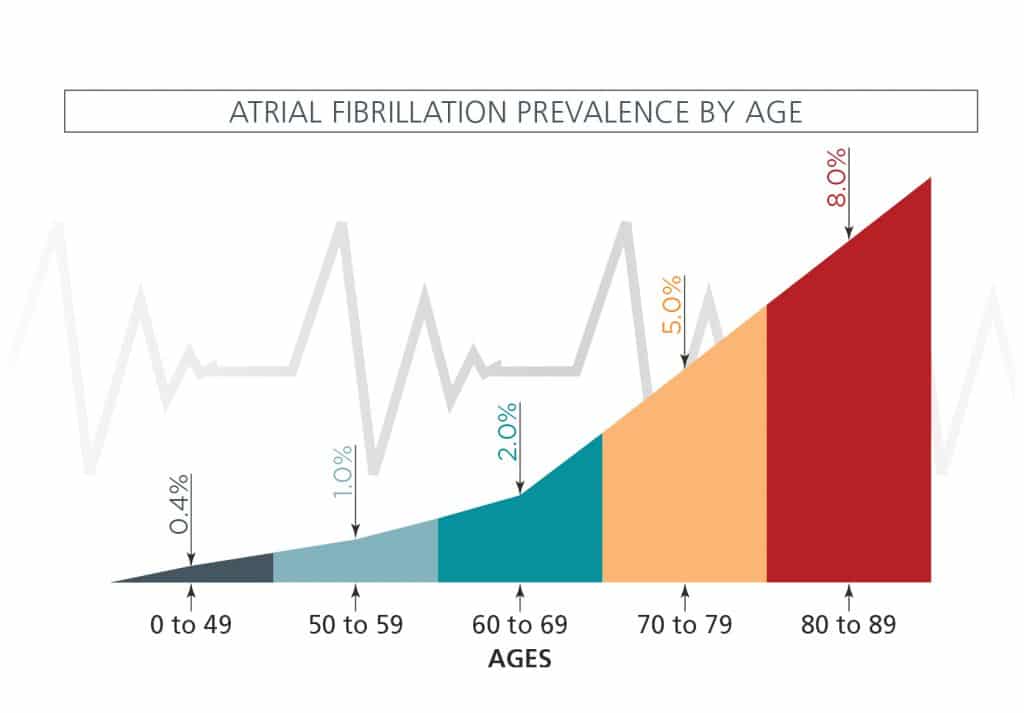 The thing about AFib is that some people might not experience symptoms, while others can detect the irregular and rapid rhythm of their heart. But in general common symptoms include: irregular, pounding, or rapid heartbeats; dizziness or lightheadedness; fainting; breathlessness; weakness; fatigue; chest pain or pressure; and/or difficulty exercising.
Since the symptoms aren't always noticeable, it's important to see your health care professional on a regular basis. He or she can usually detect AFib through a stethoscope or by checking your pulse. The method of treatment depends on the severity and extent of the condition.
But the good news is that AFib is treatable in most cases and that with proper treatment you can live a healthy and active life.
To get an in-depth look at AFib and stroke prevention, visit our resources page with our popular videos, brochure, and interactive quiz.
We hope you use this month to educate yourself and your loved ones on your heart so you can keep happy and healthy your whole life through!