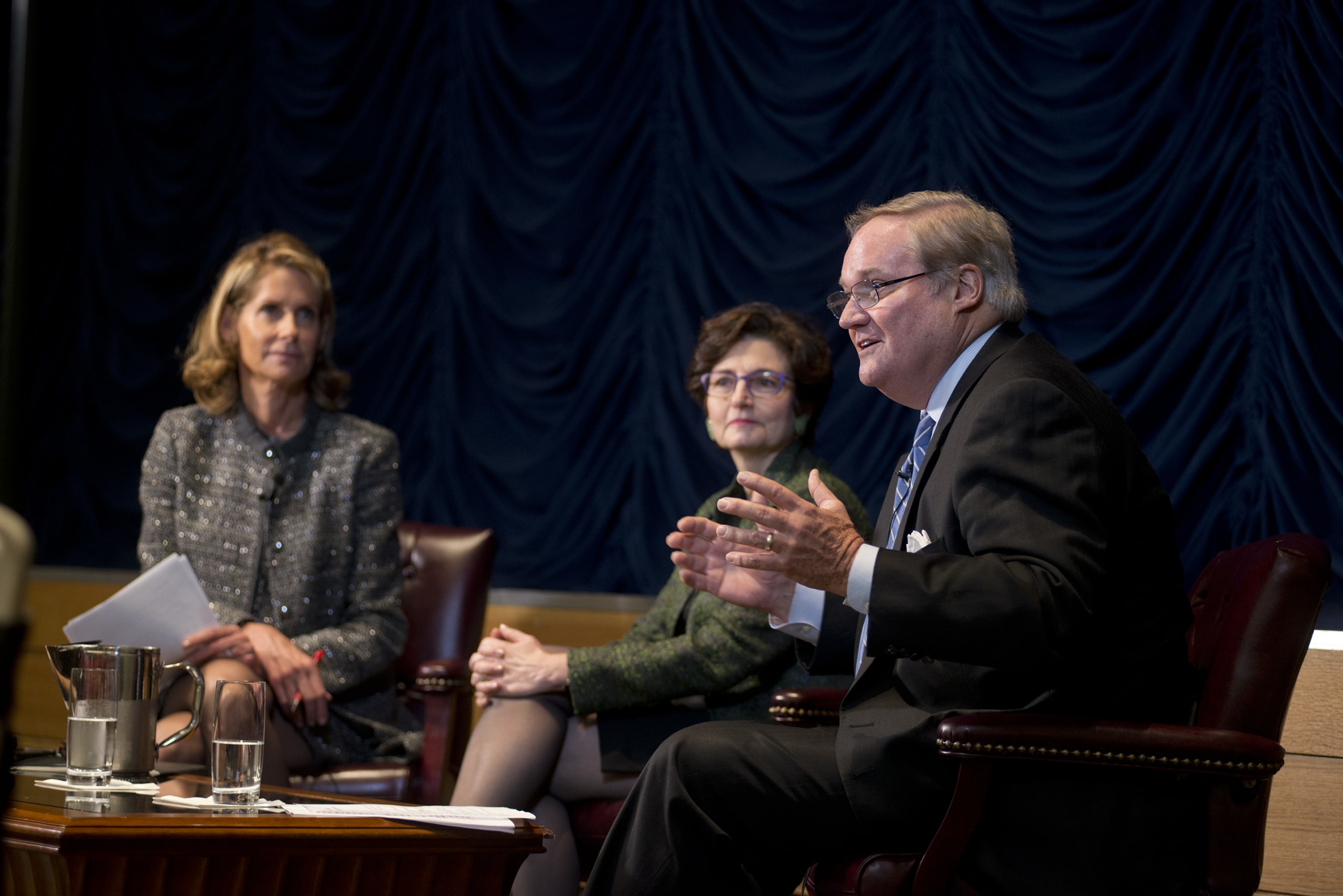 Are longer lives a good thing?
This question was posed to Mailman School of Public Health dean Linda P. Fried and Alliance founder Dan Perry at a town hall event on October 22 before a packed room (and an active Internet audience) at Columbia University in New York City.
In short, their answers were both a resounding, "Yes." A little more on that in a minute.
The genesis of this event came about through an article Fried had published in The Atlantic called "Making Aging Positive." It explored how older adults want and can contribute to society, belying the stereotypes often associated with these individuals.
The article was the result of research Fried had done with the support of the MetLife Foundation Silver Scholar Award®, for which she was selected in 2012 She received this award because of her innovative work contributing pragmatic solutions to address the rising cost of health care associated with the aging of our nation, preventive strategies aimed at keeping aging populations healthier longer, and thought leadership on the positive contributions that greater longevity brings to society.
This all led to Fried and Perry sharing the stage with noted journalist and filmmaker Perri Peltz for a Q & A on the effects of aging on society, how it is perceived today, and its future.
Both Fried and Perry were in agreement. Longevity serves as a tremendous gift, an opportunity to enhance and better society. This generation of older Americans, the Boomers, are working, volunteering and giving back in unprecedented ways. And as they grow older and in numbers, they will continue to do so.
There are dangers, pointed out Fried and Perry.The threat of unchecked chronic disease could produce lower quality of life and higher care costs. But if more resources are devoted to finding the common causes of these chronic diseases and to foster collaboration among scientists, this would be a game changer. This would lead to increased healthy years of life, better known as healthspan.
So, longer lives are a good thing, noted Fried and Perry. But we have to ensure we have the capacity and willingness to support healthy life all the way through while embracing the potential of this active older generation.
We invite you to watch the Q & A here. We would like to thank the MetLife Foundation for making this event possible and to Columbia University for serving as host.