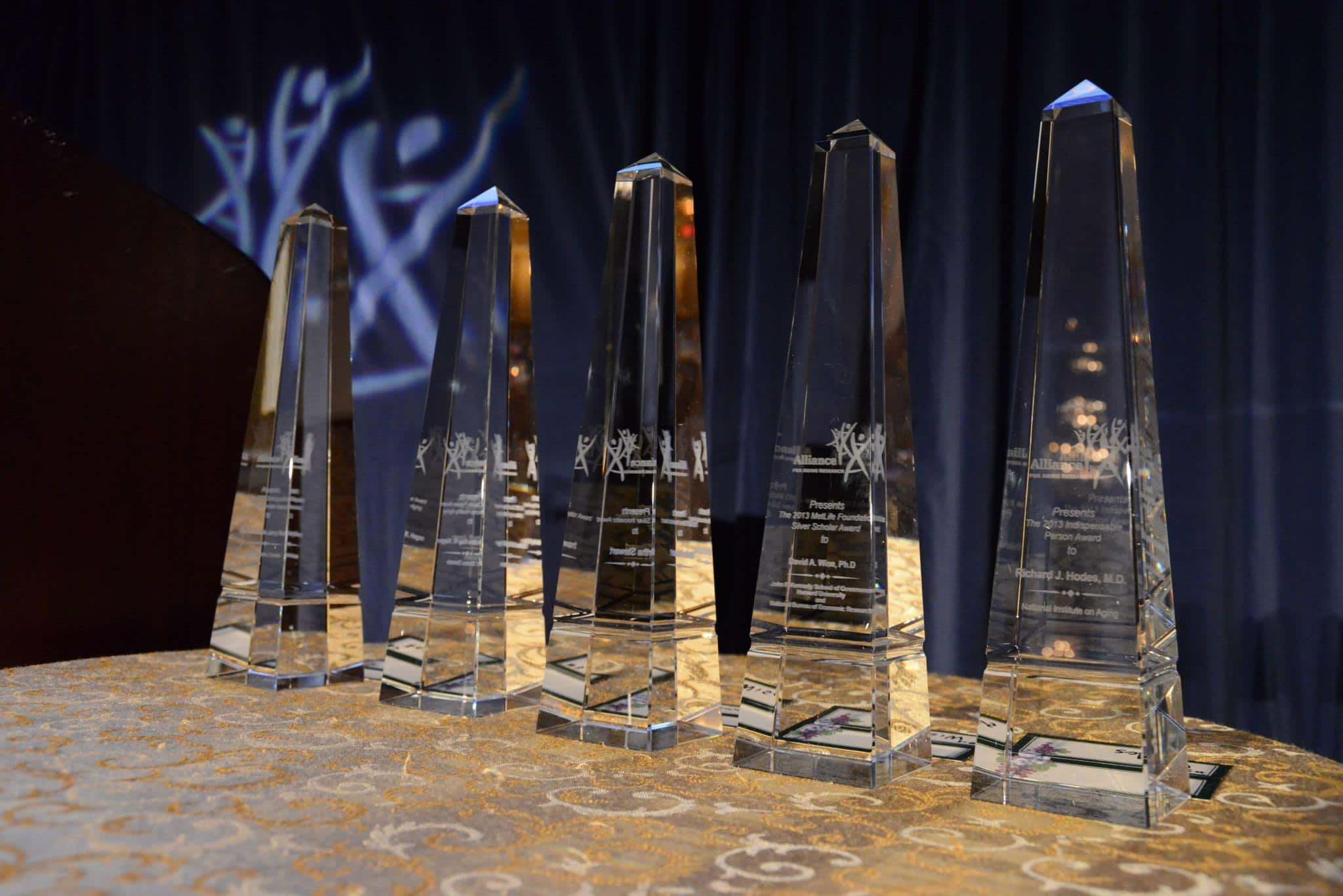 One of the big highlights of our Annual Bipartisan Congressional Awards Dinner is the distinguished individuals we honor for their contributions to advancing the science of human aging.
Our list of past honorees includes: Martha Stewart, Sen. Dick Durbin, The Honorable Newt Gingrich, Dr. Francis S. Collins and Dr. Janet Woodcock.
We are pleased to add this year's honorees to this already distinguished group. Please look below to learn a little more about them:
Claude Pepper Award for Advancing Healthy Aging
Nelson was first elected to the U.S. Senate in November 2000. He serves as the chair for the Special Committee on Aging, which acts as a focal point for discussion on issues relating to older Americans. Now in his third term, he has time and again demonstrated his commitment to Social Security and Medicare and to keeping aging issues at the forefront of the national consciousness.
Senator Orrin Hatch Award for Advancing Healthy Aging
Mitchell E. Daniels Jr., Purdue University
Daniels is the 12th president of Purdue University, a post he assumed in January 2013, at the conclusion of his term as Governor of Indiana. While he was governor, he made significant contributions to health care, education, and infrastructure and spearheaded the improvement of the state government. Among his chief accomplishments for advancing health care were the implementation the Healthy Indiana Plan (HIP), INShape Indiana, and the RX for Indiana program.
Silver Innovator Award
Walker is curator and chairman of TEDMED, the health and medicine edition of the world-famous TED organization, whose online talks have been watched more than one billion times. He is also executive chairman and lead inventor of Patent Properties, Inc., and the creator of Priceline. He is the world's 11th most patented living inventor, with more than 700 U.S. patents to his credit.
Indispensable Person of the Year Award
Dr. Venter is a biologist renowned for his contributions in sequencing the first draft human genome in 2001, the first complete diploid human genome in 2007 and construction of the first synthetic bacterial cell in 2010. He is a co-founder and CEO of Human Longevity Inc (HLI), a privately held genomics and cell therapy-based diagnostic and therapeutic company focused on extending the healthy, high-performance human lifespan.