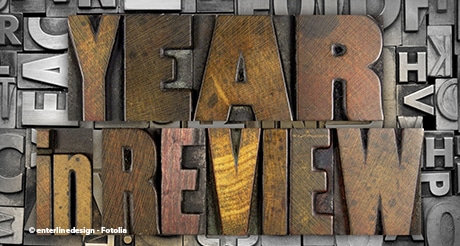 As we close out 2016, we would like to take a look back at 2016. Not only did we celebrate our 30th anniversary, we also accomplished a number of amazing things! This year, we highlighted many things that happened on our blog. To take a look back at 2016, we're sharing our top 10 blog posts for the year!
Here's our countdown:
10. The President's Budget: Read the Numbers, Not the Headlines – The Alliance's Ryne Carney detailed the Obama administration's fiscal year 2017 vision for the federal government and how it impacted the U.S. biomedical research community.
9. New Pocket Films on Safe Medication Usage and Storage – This year, the Alliance released two new films about safe use and storage of over-the-counter (OTC) pain medications.
8. Healthy Aging and Nutrition: Here's What You Need to Know – To promote awareness of National Nutrition Month, the Alliance partnered with the Mars Center for Cocoa Health Science to highlight the importance of healthy eating habits for older adults. Learn the basics of nutrition in less than 15 minutes with our "pocket films."
7. Beverlye Hyman Fead: Don't Be Afraid of Aging – To kick off the first entry in our "Aging in the 21st Century" series, we featured Beverlye Hyman Fead. She is an award-winning author and speaker. Here, she shares her story about beating cancer and educating other older adults about aging.
6. Advancing Science for Longer, Healthier Lives – Our first entry in the "Who We Are" series offers insight into why we advocate for medical research.
5. Today We Turn 30 – On April 11, 1986, the Alliance was officially incorporated as a 501(c)(3) nonprofit organization. Learn more about our history in this post.
4. 30 Memorable Events from 1986 – To celebrate our 30th anniversary, we remembered 30 of the most memorable events from 1986. Take a look to see if you remember a few!
3. Alliance Releases Statement on Passage of 21st Century Cures – Alliance President and CEO Sue Peschin, MHS, released a statement after the Senate approved landmark legislation overhauling the development of medical treatments and cures for patients. The Cures Act was recently signed by President Obama.
2. A Look Back at Alliance Dinner Speeches Past – The Alliance's "Artifacts Collection" takes a look into our archives. In this edition, we take a look at a couple of speeches from our Annual Dinner honorees: Dr. Rudy Tanzi and Jeremy Bloom.
1. A Wonderful Celebration of 30 Years – Our top post this year was a recap of our annual dinner! We celebrated our 30th anniversary. It was a great celebration of the amazing people who work to advance aging issues!