Practical Facts for Health Care Providers: Assessing and Treating Persistent Pain in Older Patients
Published December 1, 2009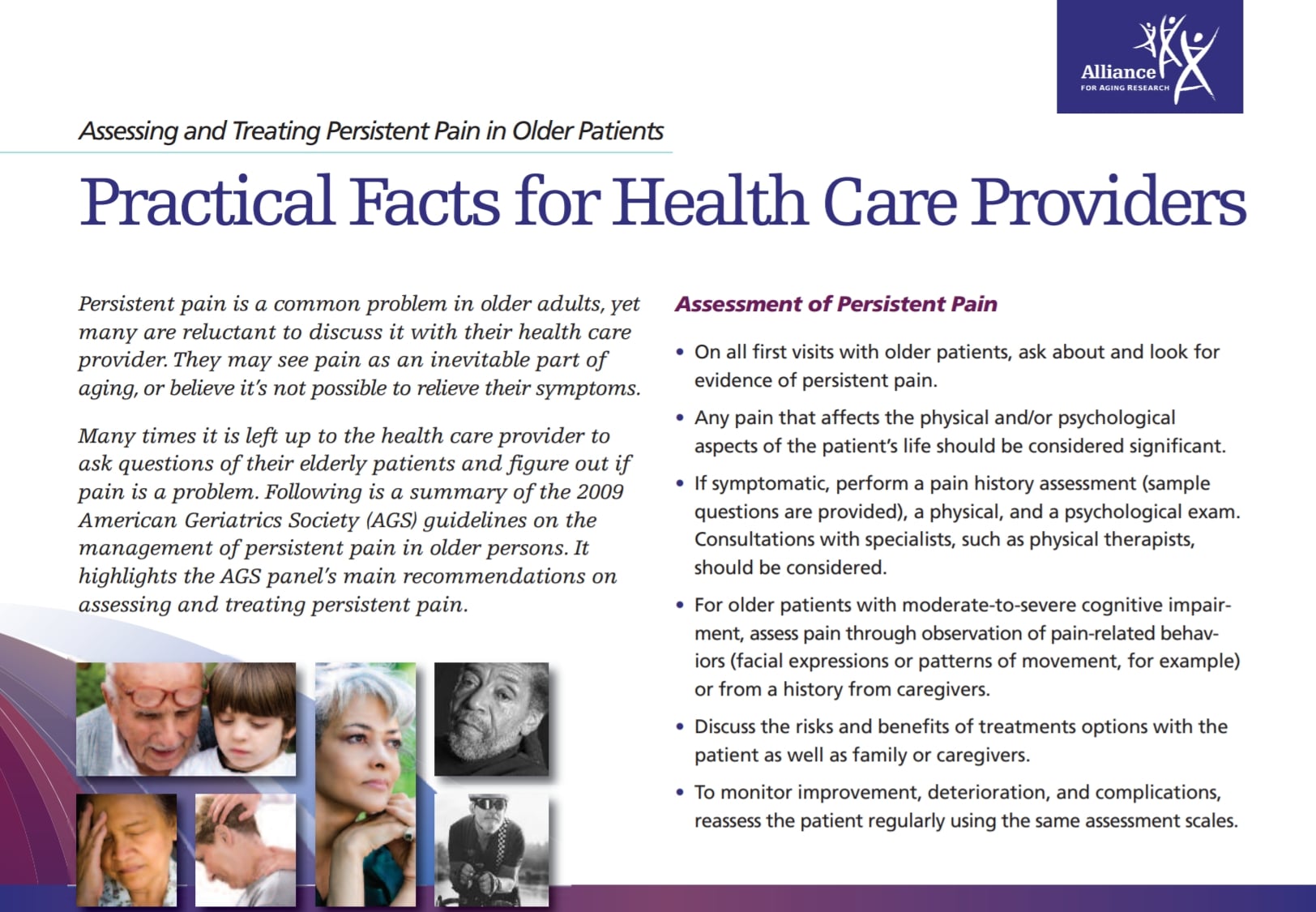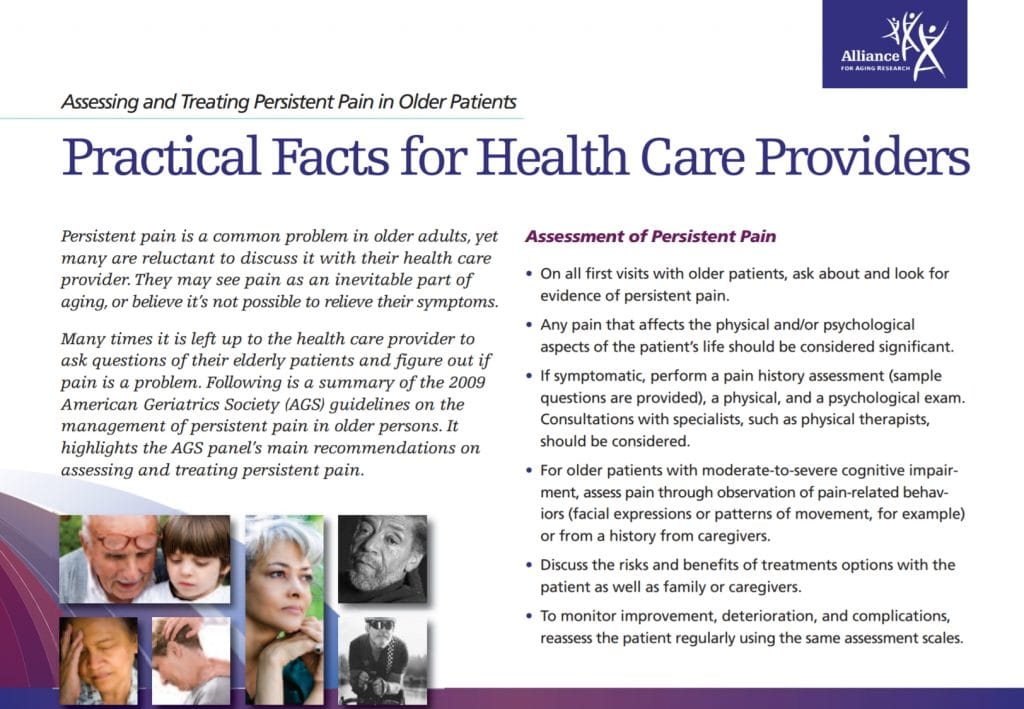 Persistent pain is a common problem in older adults, yet many are reluctant to discuss it with their health care provider. They may see pain as an inevitable part of aging, or believe it's not possible to relieve their symptoms.
Many times it is left up to the health care provider to ask questions of their elderly patients and figure out if pain is a problem. This fact sheet is a summary of the 2009 American Geriatrics Society (AGS) guidelines on the management of persistent pain in older persons. It highlights the AGS panel's main recommendations on assessing and treating persistent pain.
You may also want to share our patient brochure that provides important pain management information.