2020 Roundtable Discussion
Heroes in Health: An Event to Celebrate Community, Strength, and Healthy Aging
Date/Time
September 15, 2020
11:00 AM – 2:00 PM ET
While we will miss seeing everyone in person this year, we are excited to have the opportunity to celebrate our commitment to older adults at a virtual Heroes in Health: An Event to Celebrate Community, Strength, and Healthy Aging.
The 2020 Roundtable Discussion will be held virtually on Tuesday, September 15, 2020.
The Alliance for Aging Research will host two expert panels of U.S. Department of Health and Human Services (HHS) and Food and Drug Administration (FDA) leadership to reflect on the progress of recently-implemented policy changes designed to improve the health of older Americans. During the panel discussions, experts will offer insights on future changes that may positively impact health care innovation.
Overview:
11:00 AM – 12:00 PM Eastern: FDA Roundtable
1:00 PM – 2:00 PM Eastern: CMS Roundtable
More Information:
27th Annual Bipartisan Congressional Awards
FDA Roundtable
A Transformative Year: A Conversation with the FDA on COVID-19 and Medical Innovation for Older Adults in 2020
11:00 AM – 12:00 PM Eastern
The Food and Drug Administration (FDA) is having one of its most transformational years to date. The agency is working around the clock to address COVID-19, beginning negotiations for FDA Reauthorization Act (FDARA), releasing final guidance on Patient-Focused Drug Development (PFDD), and working to enhance the diversity of our clinical trial populations.
This panel will feature senior officials from the Center for Drug Evaluation and Research (CDER) and the Center for Devices and Radiological Health (CDRH) for a discussion on the agency's response to the pandemic, the User Fee Agreements, and a discussion on its work to collect more meaningful data from patients and improve the inclusion of underrepresented groups in clinical trials, particularly older adults.
Speakers
Sue Peschin, MHS (Moderator)
Susan Peschin, MHS, is president and CEO at the Alliance for Aging Research, the leading national non-profit organization dedicated to accelerating the pace of scientific discoveries and their application to improve the experience of aging and health. Since 2012, Ms. Peschin has been a driving force in the growth and success of the organization. As a thought leader on many aging-related issues, she has led the Alliance in efforts to: boost older adult immunization rates; increase NIH Alzheimer's disease and aging research funding; raise awareness of geriatric cardiac issues; develop Talk NERDY to Me (NERDY-Nurturing Engagement in Research and Development with You), a PCORI-funded, older patient and family caregiver research engagement network; address costs of healthcare and value frameworks; and reform Medicare treatment access issues. She participates in major industry and policy symposiums around the country each year and has published opinion pieces in news outlets nationwide. Ms. Peschin currently serves on the Boards of Heart Valve Voice U.S. and the King Farm Neighbors Village; and on the National Advisory Council for the National Institute on Aging at the NIH.
Ms. Peschin earned a B.A. in Sociology from Brandeis University, and a M.H.S. degree in Health Policy from the Johns Hopkins University Bloomberg School of Public Health.
Jeff Shuren, M.D., J.D.
Jeffrey E. Shuren became the director of the Center for Devices and Radiological Health at the Food and Drug Administration (FDA) in January 2010. He previously served as Acting Center Director, beginning in September 2009. The center is responsible for assuring the safety, effectiveness, and quality of medical devices; assuring the safety of radiation-emitting products (such as cell phones and microwave ovens); and fostering device innovation.
"Our center experts and programs help get safe and effective technology to patients and health care professionals on a daily basis," says Dr. Shuren. "Rapid technological advances enable us to approve such innovations as a diagnostic test for the H1N1 influenza virus, an expandable prosthetic rib for children with abnormal growth conditions, and a test that can help detect ovarian cancer."
Dr. Shuren received his B.S. and M.D. degrees from Northwestern University under its Honors Program in Medical Education. He completed his medical internship at Beth Israel Hospital in Boston, his neurology residency at Tufts New England Medical Center, and a fellowship in behavioral neurology and neuropsychology at the University of Florida. He received his J.D. from the University of Michigan.
Dr. Shuren has held various policy and planning positions within FDA from 1998 to 2009, including acting deputy commissioner for policy, planning, and budget; associate commissioner for policy and planning; special counsel to the principal deputy commissioner; assistant commissioner for policy; and medical officer in the Office of Policy.
Dr. Shuren has served in a leadership role at FDA or on behalf of the agency on numerous initiatives, including
• reauthorization of the Medical Device User Fee Act, which dramatically shortens review times for device applications
• creation of the Sentinel Initiative, which works toward a national electronic system for monitoring medical product safety
• development of FDA's Pandemic Influenza Preparedness Strategic Plan
• development of FDA's Counterfeit Drug Task Force Report
• development of the Interagency Food Safety Working Report to the President
• implementation of FDA provisions of the Medicare Prescription Drug Improvement and Modernization Act
• development and implementation of the Interagency Import Safety Working Group's Report to the President: Action Plan for Import Safety
From 1999 to 2000, Dr. Shuren served as a detailee on Senator Edward Kennedy's staff on the Senate Health, Education, Labor, and Pensions Committee. From 1998 to 2003, he also was a staff volunteer in the National Institutes of Health's Cognitive Neuroscience Section where he supervised and designed clinical studies on human reasoning.
As director of the Division of Items and Devices, Coverage and Analysis Group at the Centers for Medicare and Medicaid Services, Dr. Shuren oversaw the development of Medicare national coverage determinations for drugs, biologics, and non-implantable devices.
Patrizia Cavazzoni, M.D.
Patrizia Cavazzoni, M.D., is the Acting Center Director at FDA's Center for Drug Evaluation and Research (CDER).
Dr. Cavazzoni received her medical degree at McGill University and completed a residency in psychiatry and a fellowship in mood disorders at the University of Ottawa. She subsequently joined the faculty of medicine at the University of Ottawa as an assistant professor, where she was engaged in clinical work, teaching, and research on genetic predictors of mood disorders, authoring numerous peer-reviewed scientific publications. Following this, Dr. Cavazzoni worked in the pharmaceutical industry for several years, and held senior leadership positions in clinical development, regulatory affairs, and safety surveillance.
Dr. Cavazzoni is certified by the American Board of Neurology and Psychiatry, and she is a fellow of the Canadian Royal College of Physician and Surgeons, a member of the Canadian College of Neuropsychopharmacology, and recipient of the American College of Psychiatrists' Laughlin Fellowship.
Brian S. Kersten, Ph.D.
Dr. Kersten is the Divisional Vice President, Global Regulatory Services for Abbott. He has over 30 years experience working in the Biotechnology, Pharmaceutical and Medical Device industries. He has extensive regulatory experience in various stages of product development.
He is responsible for International Regulatory Affairs and Global Regulatory Operations for Abbott's medical device business units and related activities including establishing policy and strategy for the business units, overseeing the process of preparing all international product submissions; managing regulatory submission process through approvals; and ensuring compliance with all international regulatory and quality requirements including Cybersecurity.
Prior to joining Abbott, Dr. Kersten held several senior leadership positions within the healthcare industry, most recently as Vice President, Regulatory Affairs and Quality Assurance/Analytical Sciences at Nuvelo, Inc.
Dr. Kersten holds a bachelor's degree in Chemistry from the University of Michigan, Dearborn, Michigan and a doctorate degree in Chemistry from Wayne State University in Detroit, Michigan.
CMS Roundtable
Ensuring Appropriate Care in the COVID-19 and post-COVID-19 World for Older Adults
1:00 PM – 2:00 PM Eastern
The disproportionate impact of the Coronavirus Disease 2019 (COVID-19) pandemic on older adults illustrates the need for enhanced medical and social supports for our aging population. While the focus remains on preventing the spread of COVID-19 and developing innovations to counteract the virus, lessons learned thus far can contribute to policies that improve outcomes for older adults and ensure access to needed care.
During this panel, leaders from HHS will join payer and care redesign innovators to discuss efforts to alleviate the impact of COVID-19 among aging Americans and how our current experience should inform effective public policy interventions in the post-pandemic world.
Speakers
James G. Scott (Moderator)
James G. (Jim) Scott, President & CEO of Applied Policy, founded the company in 2009 from a desire to apply his in-depth knowledge of federal health policy and help healthcare providers and companies succeed. As a respected member of the health policy community, he offers valuable experience and access to key players in government and industry.
Prior to founding Applied Policy, Mr. Scott helped introduce optimal Medicare coding and coverage for all Hoffmann-La Roche pharmaceutical products. While at Roche, he also worked to resolve Medicare and Medicaid reimbursement issues at federal level and served as the pharmaceutical manufacturer's principal contact with the Centers for Medicare & Medicaid Services (CMS).
Mr. Scott served as Senior Legislative Advisor at CMS, advising the CMS Administrator on congressional intent in implementing the Medicare Modernization Act of 2003 and engaging Members of Congress in the implementation process. He received agency-wide awards for his work with Congress in 2005 leading to successful implementation of the new Medicare prescription drug benefit and with congressional appropriators on the FY 2006 President's Budget request.
Prior to his service with CMS, Mr. Scott was an Assistant Counsel with the Office of the Legislative Counsel of the U.S. Senate, where he was a principal drafter of the Medicare Prescription Drug, Improvement and Modernization Act of 2003 along with other Medicare legislation. Mr. Scott and his work were recognized through the unanimous passage of a Senate Resolution and in numerous statements by Senators and Representatives printed in the Congressional Record.
Mr. Scott serves on the Board of Directors of the Alliance for Aging Research, founded the Northern Virginia Health Policy Forum and is a member of the Steering Committee of the Partnership for a Healthier Alexandria.
Lance Robertson
Lance Robertson was appointed to serve as Assistant Secretary for Aging and ACL's Administrator on August 11, 2017.
His vision for ACL focuses on five pillars: supporting families and caregivers, protecting rights and preventing abuse, connecting people to resources, expanding employment opportunities, and strengthening the aging and disability networks.
His leadership in the fields of aging and disability began in Oklahoma, where he served for 10 years as the Director of Aging Services within the state's Department of Human Services. Prior to that, he spent 12 years at Oklahoma State University, where he co-founded the Gerontology Institute and served as the executive director of the nation's largest regional gerontology association.
Asst. Sec. Robertson earned his undergraduate degree from Oklahoma State University and a master of public administration degree from the University of Central Oklahoma, and he is a veteran of the United States Army.
Shari M. Ling, M.D.
Dr. Shari M. Ling currently serves as the Deputy Chief Medical Officer for the Centers for Medicare and Medicaid Services (CMS), She assists the CMS Chief Medical Officer in the Agency's pursuit of CMS mission of Putting Patients First.
This mission is achieved through the following goals:
• Empower patients and doctors to make decisions about their health care
• Usher in a new era of state flexibility and local leadership
• Support innovative approaches to improve quality, accessibility, and affordability
• Improve the CMS customer experience
Dr. Ling's committed focus is on the achievement of meaningful health outcomes for beneficiaries and families through the delivery of high quality, person-centered care, across all care settings. Her leadership as the Acting Director for the Office of Clinician Engagement from December 2016 to March, 2018 and continued support of the CMS Patients over Paperwork is part of this. Dr. Ling contributes her clinical expertise as a Geriatrician and Rheumatologist, and her program expertise as the DCMO, to the de-velopment and the implementation of the CMS Roadmap to address the opioid crisis.
Dr. Ling represents CMS on several Health and Human Services (HHS) efforts. She leads the Clinical Services federal workgroup for the National Alzheimer's Project Plan, and represents CMS on the workgroups to eliminate and prevent Healthcare Associated Infections (HAIs), the National Strategy to Combat Antimicrobial Resistant Bacteria (PACCARB), and also contributed to he Cancer Moonshot Initiative under the previous administration.
Dr. Ling earned a Master's in Gerontology in Direct Service at the Leonard Davis School of Gerontology, an MD degree at Georgetown University School of Medicine, completed a rheumatology fellowship at Georgetown University Hospital followed by a Geriatric Medicine fellowship at Johns Hopkins University School of Medicine. She continues her clinical work through the VA Loch Raven outpatient clinic as a volunteer dementia care provider, and has retained her appointment as part-time faculty in the Division of Geriatrics and Gerontology, Johns Hopkins University School of Medicine. Her clinical focus and scientific interest is in the care of persons with dementia, multiple chronic conditions, and functional limitations.
Chad Worz, PharmD, BCGP
Chad Worz, PharmD, BCGP, is the chief executive of the American Society of Consultant Pharmacists (ASCP).
The American Society of Consultant Pharmacists (ASCP) is the only international professional society devoted to optimal medication management and improved health outcomes for all older persons. ASCP's senior care consultant pharmacist members manage and improve quality of life of geriatric patients and other individuals residing in a variety of environments, including nursing facilities, sub-acute care and assisted living facilities, psychiatric hospitals, hospice programs, and home and community-based care.
A board certified geriatric pharmacist and graduate of the University of Cincinnati College of Pharmacy, Worz's career has focused on the medication management of older adults. Worz developed an innovative clinical practice in a long-term care setting in Ohio and directed the pharmacy practice of a regional, independent pharmacy serving 10,000 long-term care residents. Worz established a nation-wide, geriatric-based consulting company to educate and serve nursing facility residents, nursing facility administration, long-term care pharmacies, and the public through a comprehensive knowledge of medication use. He is a national thought leader presenting on pharmacy and medication related topics and served on a number of national boards related to pharmacy and medication utilization.
Omar Baker, M.D., FAAP
Dr. Omar Baker is the Executive Vice President, Strategic Initiatives & Innovation for OptumHealth and Chief Medical Officer, Health Services. Providing insight and guidance on a broad range of strategic, operational and financial initiatives. This includes leading the care delivery component of the Optum Enterprise Strategy, accelerating payer contracting for commercial and Medicaid risk, and driving our patient experience strategy.
As the former President of Riverside Medical Group, he oversaw the practice's growth and expansion through strategic acquisitions, new location openings and the recruitment of top medical specialists. Under his direction and leadership, Riverside launched several new service lines including Bariatric Surgery, Orthopedics Outpatient Offices and Orthopedic Institute, Behavioral and Mental Health with Telepsychiatry and Allergy/Immunology with oral immunotherapy. Dr. Omar Baker has helped initiate the joint venture with ASC Surgery Centers in New Jersey. He believes that the business of healthcare must start first with high quality care, and then you will achieve the quadruple aim (Quality, Access, Affordability, Superior Experience).
Of note, Dr. Omar Baker was the recipient of the 2018 Distinguished Citizen Award from the Chamber of Commerce. Dr. Omar Baker was honored by Becker's 2018 Rising Stars under 40 as one of healthcare leaders under 40 years old as a rising star in the industry. He was nominated as Physician of the Year by NJBIZ Healthcare Heroes 2018. He also chaired and led Governor Murphy's healthcare transition team for the state of NJ and provided guidance and made recommendations on the states 15 BN Medicaid budget.
Omar Baker, M.D. is Board Certified in Pediatrics and is a Fellow of the American Academy of Pediatrics. He received his undergraduate and medical degrees from The George Washington University and completed his residency in Pediatrics at NYU Medical Center.
Sponsors
The Alliance thanks and recognizes the generous sponsors of the 2020 Roundtable Discussion:
Roundtable Sponsors

Roundtable Supporters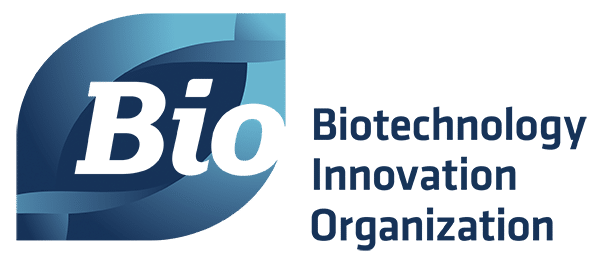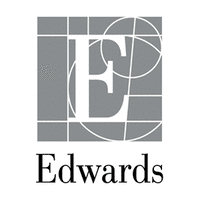 Roundtable Innovators
Better Medicare Alliance
Biophytis
BrightFocus Foundation
Consumer Healthcare Products Association
HealthyWomen
National Pharmaceutical Council
Pfizer Inc.
Pharmaceutical Care Management Association
PWR
U.S. Pharmacopeia
WomenHeart
Media Sponsor
The Alliance thanks and recognizes the official Media Sponsor of the 2020 Roundtable Discussion:
The Alliance for Aging Research is a proud recipient of Candid's Platinum Seal of Transparency. The Alliance for Aging Research is proud to be rated a 4-star charity by Charity Navigator.