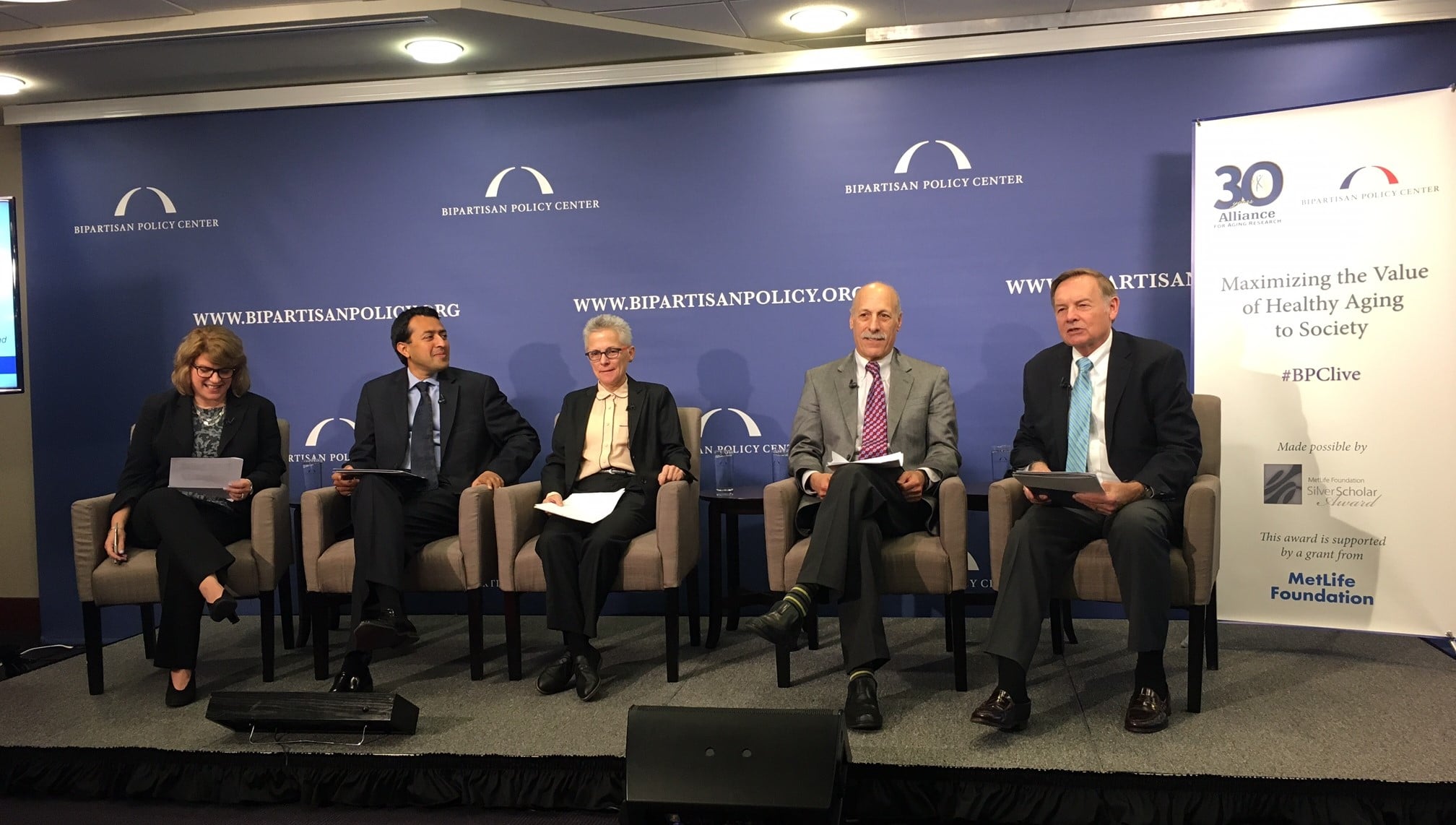 Today, the Alliance and the Bipartisan Policy Center (BPC) hosted a panel discussion, titled "Maximizing the Value of Healthy Aging to Society," to discuss the work of David A. Wise, Ph.D., and the broader issues of assessing value in aging.
The panel featured Dr. Carolyn Blanckmeister, Global Medical Lead for Wellness, Pfizer Consumer Healthcare; Dr. Richard Frank, Professor of Health Economics, Harvard Medical School; G. William Hoagland, Senior Vice President, BPC; and Dr. Anand Parekh, Chief Medical Advisor, BPC. It was moderated by Alliance President and CEO Susan Peschin.
The discussion started with a closer look at Dr. Wise's The Long-Reach of Education: Early Retirement, which focuses on the "long lasting effect of education on retirement outcomes" through the exploration of the relationship between education and early retirement. The panelists also spoke about the importance of healthy aging and preventative methods to extend healthspan, as well as ways the government can place more focus on long-term care and aging issues.