The COVID-19 pandemic is a historic event that is affecting lives across the world. Older adults have been disproportionately impacted by COVID-19 since they are at higher risk of serious complications, hospitalization, and death. Older adults are also more likely to live alone, to have difficulty getting out to get groceries and vaccinations, and to rely on others for some of their daily activities. The pandemic has also been especially devastating for older adults in communities of color. Minority groups are more likely to get severely sick and die from COVID-19, and Black Americans are getting vaccinated at slower rates than whites.
Numerous resources were created and mobilized in order to get older adults the information, support, and protection they need during the pandemic. When COVID-19 vaccines became available, older adults were called on to not only protect themselves by getting their vaccines, but to help spread the truth about the vaccines with their loved ones and communities. Older adults often have positions of authority in their families and communities and have been helping spread the facts.
While there has been a flood of information throughout the pandemic that has been challenging to sort through, there has also been misinformation and disinformation that has led to vaccine hesitancy and distrust of the scientific community. Even small amounts of misinformation can have an impact. One study found that even just a brief exposure to COVID-19 misinformation/disinformation caused the number of people to get vaccinated to go down by 6.4%, making the sharing of trustworthy and scientifically sound information even more important.
This information includes reliable facts about how to stay safe during the pandemic, what to do if you develop COVID-19 symptoms, when to seek care, who should be vaccinated and, what the CDC recommends for quarantines and isolation, and more.
Videos on COVID-19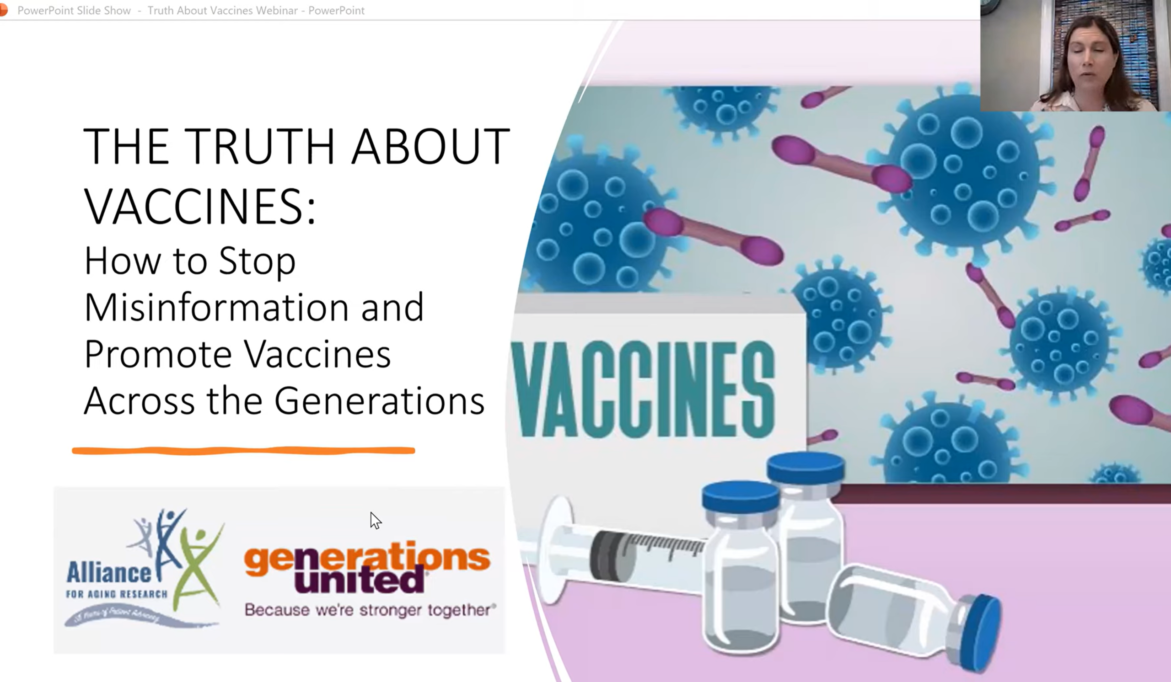 On September 13, Generations United and the Alliance for Aging Research shared important facts about vaccines with older adults who…
more
.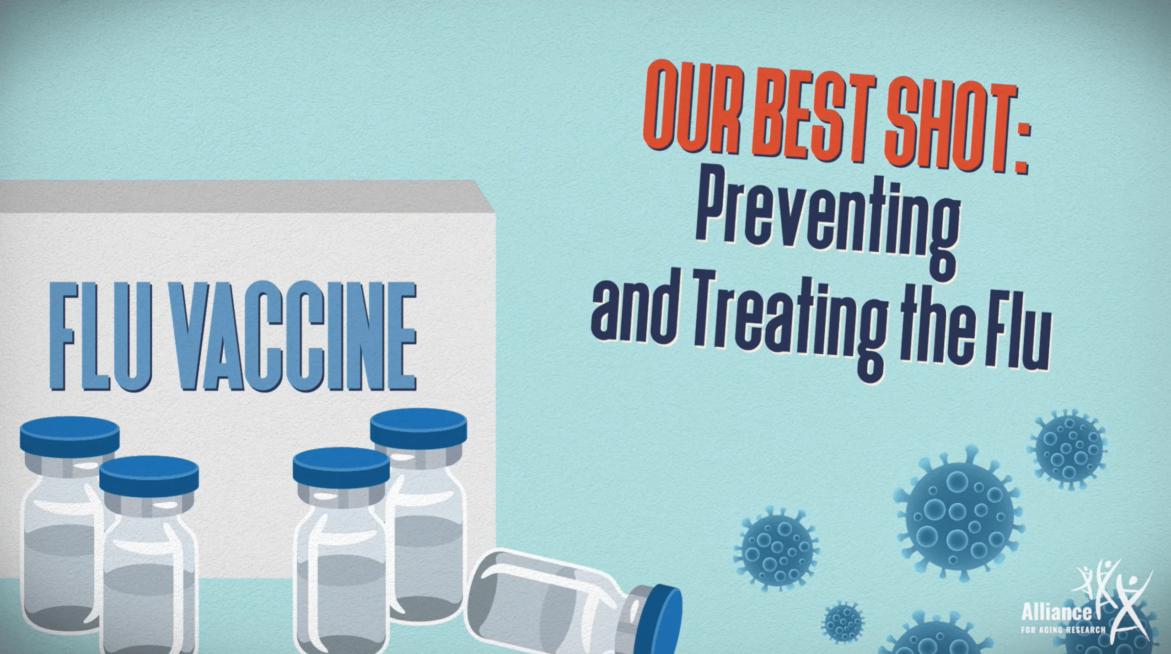 While most of us have had the flu or know someone who has had it, we often do not realize…
more
.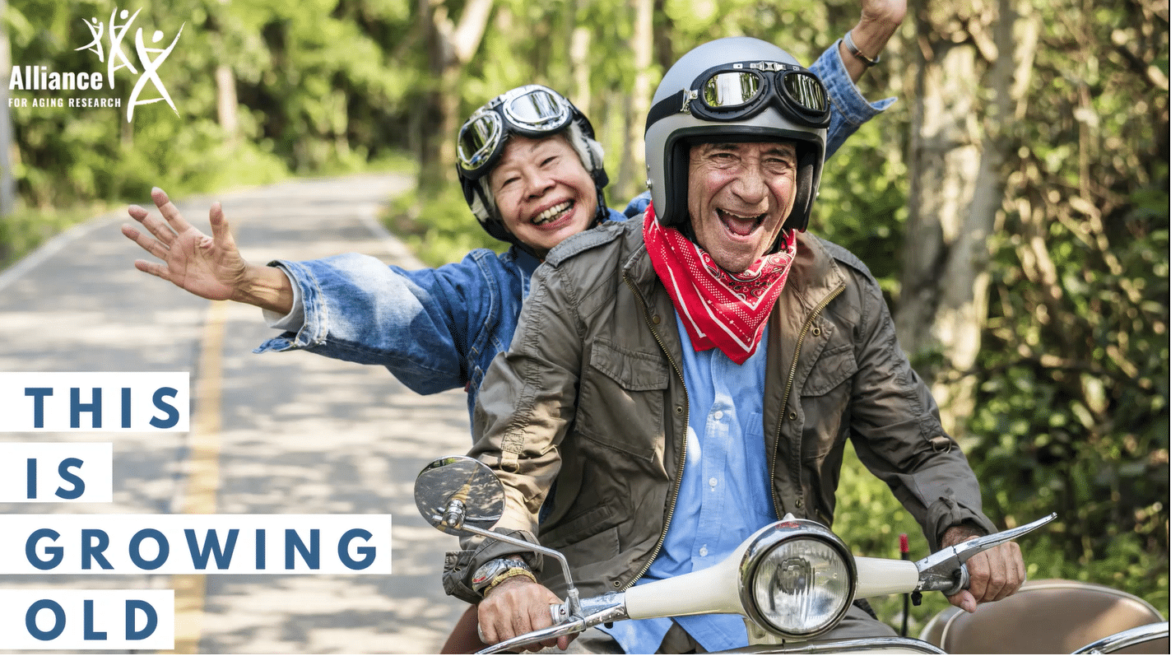 This Grandparents Day, Generations United and the Alliance for Aging Research are sharing important facts about vaccines with older adults…
more
.
The Healthy Aging Blog on COVID-19 & Vaccination
Our Initiatives
Our Best Shot: The Importance of Vaccines for Older Adults
Adult vaccination rates in the U.S. continue to be dangerously low, falling far short of national targets, despite the devastating effects vaccine-preventable diseases can have on older adults. The Our Best Shot campaign  aims to increase understanding of the importance of vaccination, dismiss common misinformation and disinformation, and arm older adults with the facts about vaccines.
The Alliance for Aging Research is a proud recipient of Candid's Platinum Seal of Transparency. The Alliance for Aging Research is proud to be rated a 4-star charity by Charity Navigator.