Older adults are the age group most affected by COVID-19. The pandemic has changed the way older adults receive healthcare, affected their ability to interact socially with friends and family, and upended daily routines. Older adults with chronic medical conditions, including heart disease, lung disease, diabetes, cancer, and hypertension, are at a higher risk for more severe illness and death if infected with the virus. This is because as we grow older, our body's ability to combat disease declines. For this reason, older unvaccinated adults are more likely to be hospitalized or die from COVID-19. The risk of serious illness increases with age. This is why vaccines are particularly important for older adults. We encourage you to visit the CDC website for the most up-to-date guidance on COVID-19.
To spread the message on the importance of COVID-19 vaccines, the Alliance creates and distributes educational resources to combat disinformation on vaccination. Since the pandemic's start, people have been exposed to an abundance of misinformation and disinformation about COVID-19 vaccines. This has contributed to a decline in public trust in the COVID-19 vaccines, which have been scientifically proven to be safe and help prevent serious illness. The Alliance has also hosted educational events on how to volunteer for COVID-19 clinical trials. The Alliance offers a range of health education materials on COVID-19 .
The Alliance is a convening member of the COVID-19 Vaccine Education and Equity Project. Through this coalition, the Alliance provides scientifically accurate information about vaccines and vaccine technology to build confidence in the science and processes of COVID-19 vaccines.
The Alliance has also campaigned to ensure that older adults receive appropriate care and are not discriminated against from receiving medical care due to age. During the initial months of the pandemic, the Alliance advocated against discriminatory state healthcare rationing plans that would have utilized quality-adjusted life years to deprioritize treatment of older adults.
Videos on COVID-19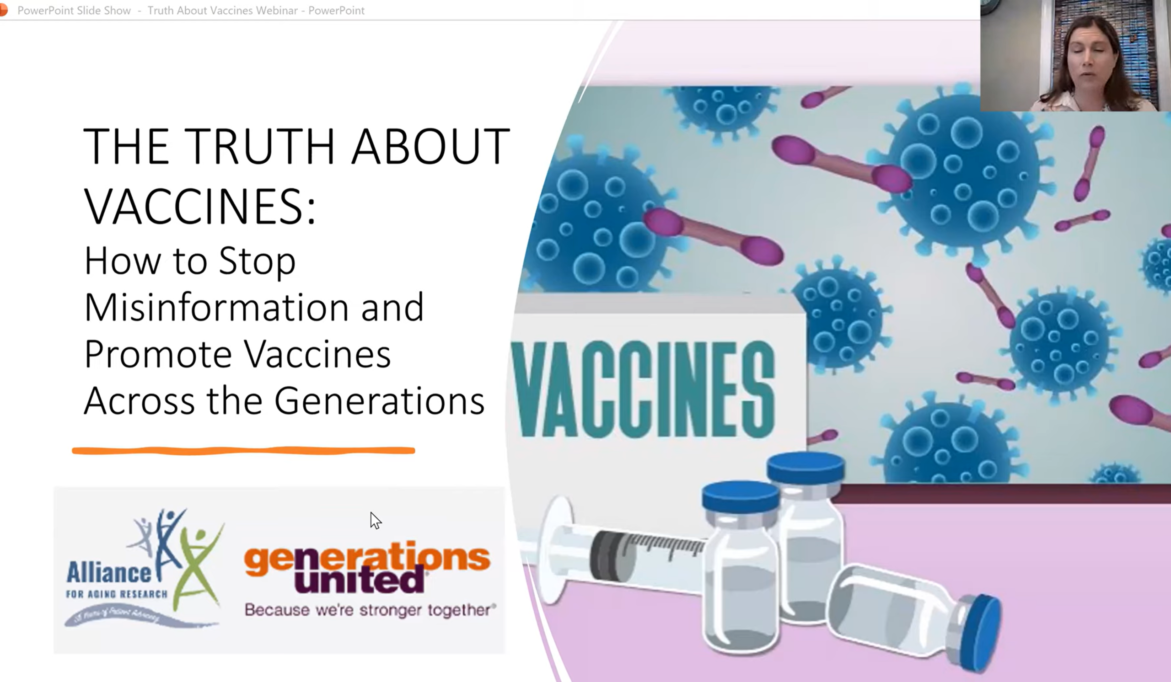 On September 13, Generations United and the Alliance for Aging Research shared important facts about vaccines with older adults who…
more
.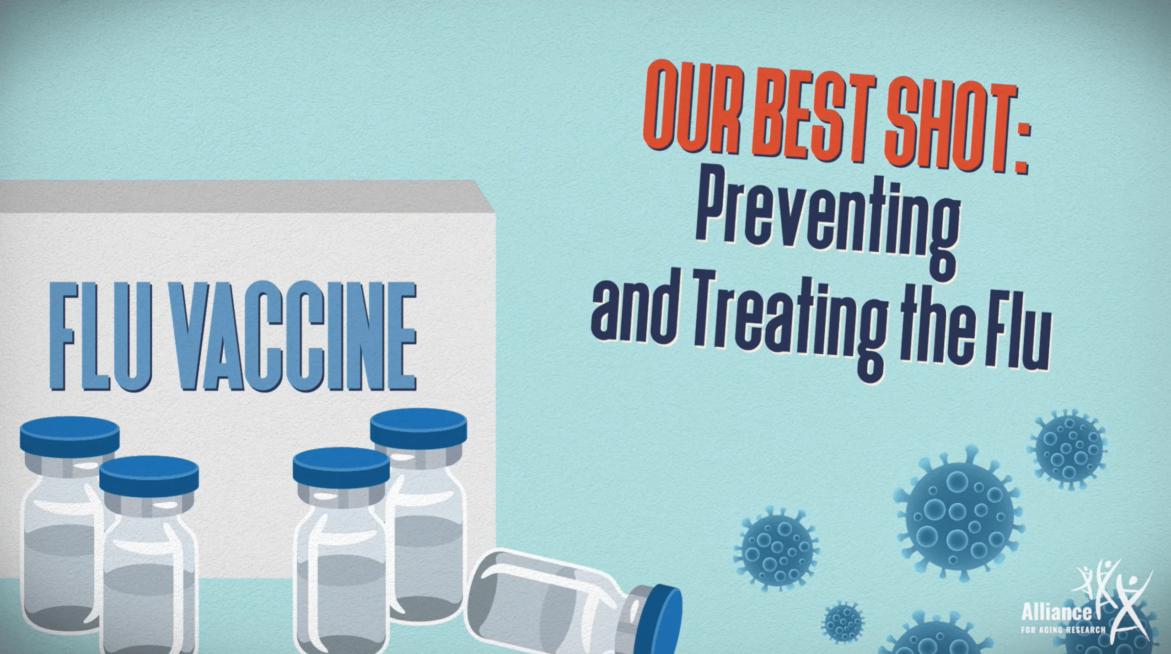 While most of us have had the flu or know someone who has had it, we often do not realize…
more
.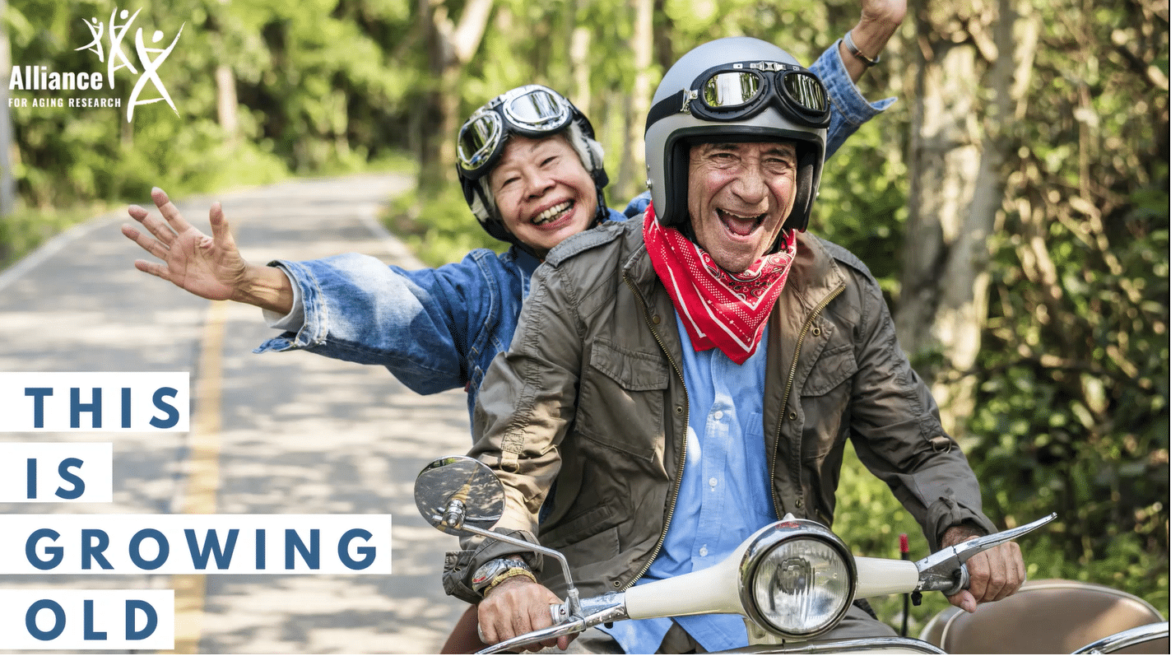 This Grandparents Day, Generations United and the Alliance for Aging Research are sharing important facts about vaccines with older adults…
more
.
The Healthy Aging Blog on COVID-19
News & Updates on COVID-19
The Alliance for Aging Research is a proud recipient of Candid's Platinum Seal of Transparency. The Alliance for Aging Research is proud to be rated a 4-star charity by Charity Navigator.