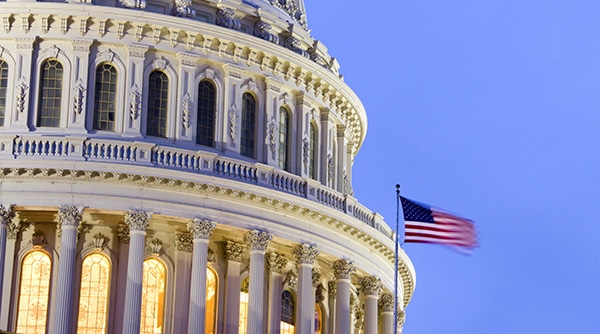 The Senate today approved landmark legislation overhauling the development of medical treatments and cures for patients, which represents the culmination of a multi-year, bipartisan initiative in Congress. The measure, the 21st Century Cures Act, now goes to President Obama for signature, and it is likely to be one of the last major pieces of legislation he signs into law before leaving office.
The Senate voted 94-5 on Wednesday to approve the bill, which will hasten how drugs and medical devices are reviewed and authorized by the Food and Drug Administration (FDA). The measure also provides funding for efforts like President Obama's Precision Medicine Initiative and Vice President Joe Biden's "Cancer Moonshot."
The president is expected to sign the bill and called for its quick passage Saturday during his weekly address.
Alliance for Aging Research President and CEO Sue Peschin, MHS, states, "We applaud the House Energy and Commerce and Senate Health, Education, Labor, and Pensions Committees in their bipartisan work on the 21st Century Cures Act. We are at pivotal points in many areas of medical research, and the research and regulatory policies in Cures will help move the science into survival and quality-of-life improvements. The legislation also gives a stronger voice to patients in the treatment development process. Ultimately, 21st Century Cures gives us back the potential to keep the U.S. at the forefront of medical progress."
The Cures bill includes many provisions advocated for by the Alliance:
Establishing guidance for bringing the voice of the patient into the drug development process
Increasing the use of real-world evidence and drug development tools to improve the drug development process
Helping to address antibiotic resistance by developing an improved FDA pathway for much-needed antimicrobial and antifungal drugs
Establishing an Accelerated Approval process for breakthrough medical devices
Enhancing the FDA's ability to hire and retain top scientific talent
Improving the regulation of regenerative cell therapies
Increasing funding for the National Institutes of Health by $4.796 billion over the next 10 years for programs such as the Precision Medicine Initiative, the BRAIN initiative, cancer research, and regenerative medicine research using adult stem cells
Creating the FDA Innovation Account that will provide $500 million to the FDA over 10 years
The Alliance joins with 700-plus other organizations in celebration of the passage of this bill. We look forward to the profound impact it will have on the health and well-being of Americans for decades to come.