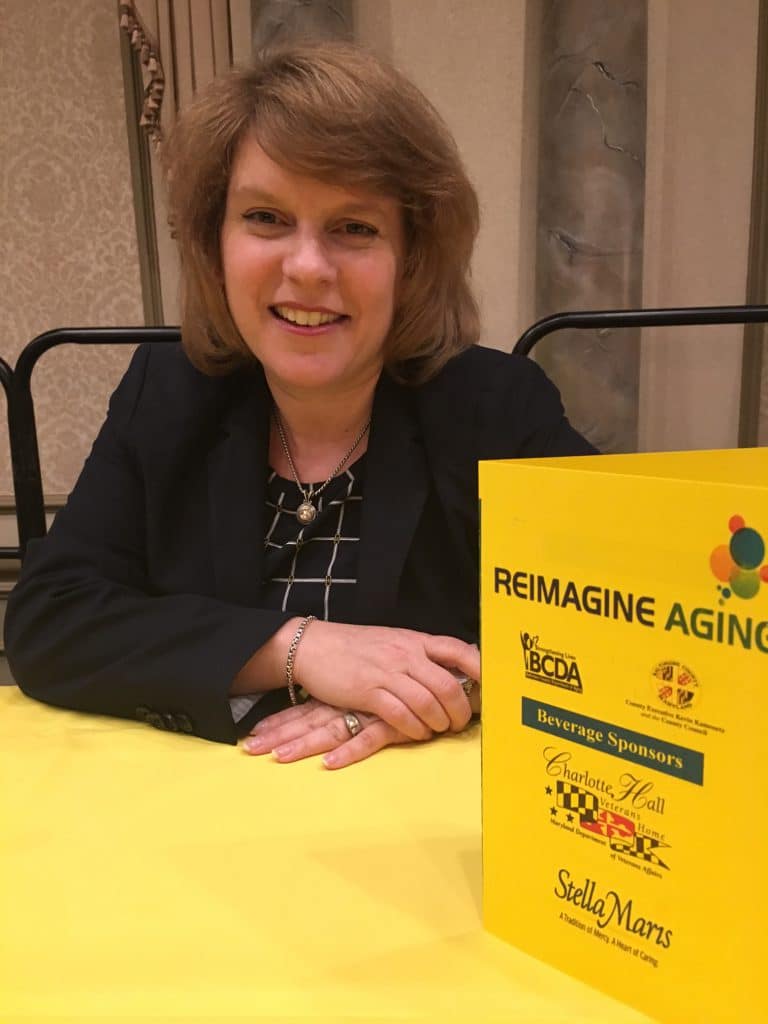 The Alliance's President and CEO Sue Peschin joined a distinguished line up of speakers at the Reimagine Aging Senior Solutions Conference last week in Baltimore, Md. The conference was hosted by the Baltimore County Department of Aging. The conference tackled various themes around aging and countering the negative effects of ageism.
Sue's presentation focused on how to teach older adults on navigating the current health care system. She offered helpful tips on how professional caregivers can work with older adults to be their own advocates in their health care.
Sue was joined by some familiar faces to those of us at the Alliance. The National Institute on Aging's Dr. Luigi Ferrucci spoke on the stereotypes of aging that affect health. The keynote speaker Ashton Applewhite offered a stellar presentation on how ageism "warps" views of long life.
The conference also featured a panel of older adults who engaged in a spirited discussion about what it means to reimagine aging.
We want to thank the Baltimore County Department of Aging for including Sue in the day's activities. The event was a great success.
For more information about the Reimagine Aging campaign, please go here.