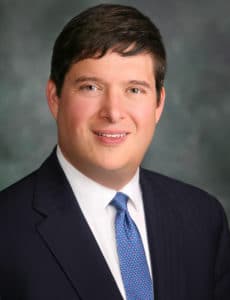 As I write this, the United States is heading into its third month of front-line combat with the coronavirus. For many of us, this has meant sequestering in our homes, trying to keep our children up-to-date on schoolwork, and balancing professional and personal obligations in a totally new context. I am very aware this has been a luxury. Collectively, we owe a debt of gratitude to those who have continued essential work outside their homes and have helped to maintain some semblance of normalcy in our society. Healthcare professionals and first responders are, of course, the heroes of this battle.
For those of us who are committed to caring for aging Americans and improving their lives, the coronavirus story has been one of almost unabated tragedy. While the virus has impacted communities across the country in very different ways and with varying intensity, one constant emerges from the pattern of its impact: seniors, especially those in long-term care facilities, have been sickened and killed by this virus in greater numbers than any other segment of the population. As of May 21, more than 35,000 residents and staff of long-term care facilities have died, roughly a third of the nation's overall deaths.
To truly understand the scope of this tragedy, it is necessary to look at the conditions that almost inevitably led to the industry's failure in the face of a highly-contagious, deadly virus. To begin with, most older nursing home residents have complex conditions, making them especially high-risk. They often have weaker immune systems than younger patients, and their chronic health conditions make them less able to fight off the virus. Additionally, nursing home care is "high touch", involving personal care, and is an opportune setting for the transmission of a virus. Staff members are in close contact with residents, but few are trained in the protocols designed to prevent the spread of an infection. Prior to more stringent policies being put into place, residents congregated in group settings frequently for meals or other social activities, and family members visited.
While all these issues contributed to the current pandemic disaster, advocates for our nation's seniors say the heart of the problem is staffing. According to a Kaiser Family Foundation study, long-term care workers "overall are disproportionately lower-wage workers" than the population as a whole. Specifically, more than half of these workers earn less than $30,000 annually, and only eight percent earn more than $73,000. During a crisis as overwhelming as the coronavirus pandemic, faced with childcare issues, lack of transportation, fear of being infected with the virus themselves in general and from shift work at multiple facilities, or the need to care for family members at home, staff absenteeism among long-term care facilities becomes chronic.
The economics behind these low wages are complex, but the Medicare and Medicaid reimbursement systems are decidedly issues. Short stay, post-hospital patients are reimbursed through Medicare, while long-stay residents are supported by Medicaid, which typically pays below actual costs. Given this reimbursement structure, many long-term care facilities say they have no choice but to pay low wages to small staffs.
With the current focus on the coronavirus and its devastating impact, Rep. Janice Schakowsky (D-Ill) and Sen. Richard Blumenthal (D-CT) are cosponsoring legislation designed to correct staffing issues in long-term care facilities. Their bill would "revise minimum nurse staffing requirements for skilled nursing facilities under the Medicare program and for nursing facilities under the Medicaid program, and for other purposes." In other words, it would mandate a minimum patient – staff ratio in long-term care facilities with the goal of improving care. On the face of it, this seems like a positive step towards better care for seniors, but unless CMS policies change, long-term care facilities may find themselves being asked to do more with less.
We find ourselves discussing these issues as the annual May observance of Older Americans Month winds down, a good time to rededicate ourselves to preventing another situation like that which has developed during the coronavirus pandemic. Legislative and regulatory changes are no doubt necessary to provide better care for seniors, and the Alliance for Aging Research supports those efforts that deliver sustainable change. At the same time, we continue to raise awareness about the needs of aging Americans, and work to ensure that the population as a whole realizes that without good care for our parents and grandparents, we are shortchanging society as a whole and diminishing the legacy of our children.
Jim Scott serves as the chair of the Alliance for Aging Research's Board of Directors. He is also the president and CEO at Applied Policy in Washington, D.C.