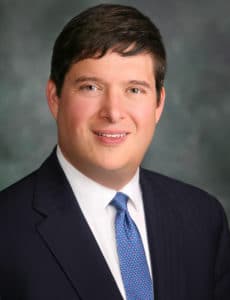 In the decades since its founding, the Alliance for Aging Research has actively supported efforts to improve the heart health of older adults. Since we recently celebrated Heart Month in February, and the Alliance observed Heart Valve Disease Awareness Day on February 22, I want to share news about an exceptional contribution that the Alliance leadership has made to advancements in this field.
First, some context. The treatment of valvular heart disease, or heart valve disease, has recently been transformed by the introduction of less invasive approaches to valve replacement and repair. This has been especially beneficial to the aging population: one in ten individuals 75 and older experience moderate or severe valve disease. Since these innovative approaches involve new devices and procedures, research has largely focused on the safety and efficacy of the new technologies.
In July 2019, the National Heart, Lung, and Blood Institute (NHLBI) initiated an effort to move beyond the clinical trial results and consider the impact of these new treatments on patients. The Institute convened a ten-person Working Group on Patient‐Centered Research in Valvular Heart Disease composed of clinicians and research experts and patient advocacy experts. The group was charged with identifying "patient-centered research questions in valvular heart disease (VHD), to identify gaps in patient-oriented information and effective aids for shared decision making, and to identify barriers to patient-centered VHD research." Sue Peschin, President and CEO of the Alliance, and Lindsay Clarke, the Alliance's Vice President of Health Education and Advocacy, were asked to serve on this prestigious panel. After eighteen months of intensive review of the patient experience, the working group released its report focusing on six critical areas: access to care, screening and diagnosis, pre-procedure therapy and management, decision making when a procedure is contemplated (clinician and patient perspectives), and post-procedure therapy and management.
As directed by NHLBI, the group not only identified problem areas but also formulated questions from the global to the granular, to guide additional research focusing on the patient experience. For instance, the report noted that screening "primarily relies on patient symptoms and physical examination, despite wide variation in clinical practice and lack of accuracy for diagnosis" and recommended that more research be initiated to better understand risk factors. Specifically, the report asked, "What risk factors are associated with the development of each type of valve disease and how could knowledge of these factors inform screening and prevention efforts?" In terms of pre-procedure therapy and management, the group recommended that research identify activity recommendations that should be made to patients, and determine how this evidence can be most effectively conveyed. And, looking at new technologies to help mitigate disparities in access to care, the group recommended that "telemedicine be employed to address challenges in the diagnosis and delivery of care of patients with significant VHD." In all, the report of the Working Group represents a comprehensive path forward for patient-centered research in VHD. The entire report was published as an open access summary in the April 24, 2020 issue of the Journal of the American Heart Association meant for researchers, clinicians, policymakers, the general public, and patient interest groups—and can be accessed here. I recommend it to anyone interested in this condition—patient, caregiver or healthcare professional.
I also recommend that you watch the Valve Disease Day Facebook live discussion, hosted by the Alliance and the American Heart Association and featuring Dr. Gary Gibbons, Director of NHLBI, and Dr. Frank Evans, Program Director in NHLBI's Heart Development and Structural Diseases Branch. Dr. Gibbons and Dr. Evans accepted the Heart Valve Disease Awareness Day Patient-Centered Heart Valve Disease Research Award on behalf of NHLBI.
As Chair of the Alliance's Board of Directors, I'm proud to be associated with the work, and I congratulate our leadership for their contribution to the heart health of older Americans.
Jim Scott serves as the chair of the Alliance for Aging Research's Board of Directors. He is also the president and CEO at Applied Policy in Washington, D.C.