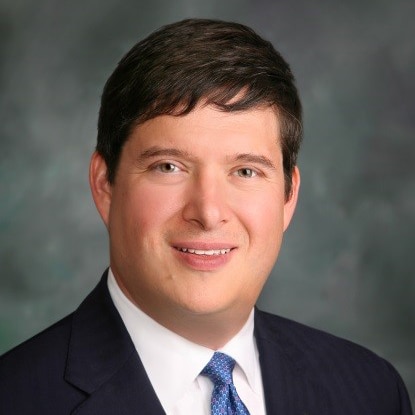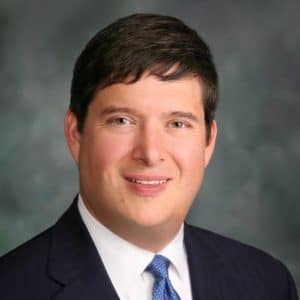 As Board Chair of the Alliance, I have the privilege of learning about and participating in some of the most innovative efforts to improve the experience of aging and health. I also have the opportunity to learn about the people who are on the front lines of caring for older adults, to witness their remarkable work, and to derive inspiration from their courage. This past year, as COVID-19 threatened the lives of millions of older adults and tested the resilience of their caretakers, we learned important lessons that are informing my work, and I hope the work of others, as we move forward to carry out the mission of the Alliance.
Dr. Derrick DeWitt is senior pastor of First Mount Calvary Baptist Church in Baltimore as well as the Chief Finance Officer for the Maryland Baptist Aged Home, a nursing and rehabilitation facility. The Maryland Baptist Aged Home has 29 residents and, remarkably, has experienced no cases of COVID-19. Nationwide, one-third of coronavirus deaths have been linked to nursing homes. What made the difference? How were these 29 lives protected when other approaches failed to save thousands of members of this vulnerable population?
Dr. DeWitt, a winner of the Alliance's Silver Innovator Award, is, by his own description, an "avid watcher of the world news." Based on early coronavirus reports from China, as well as South Korea and Germany, he locked down his facility on February 20 of last year. For many of us, including this writer, the specific timing of reactions to the pandemic has merged in our memories into a year of almost undifferentiated activity. But as a reminder of the prescience of Dr. DeWitt, California, when it acted on March 20, was the first state to issue a stay-at-home order. This was a full two months after the residents of the Maryland Aged Baptist Home began quarantine.
Dr. DeWitt says his response to the Pandemic was guided by the three Es: be early, excessive, and endlessly careful. Early action a full two months before other larger entities followed suit no doubt saved lives. What may have seemed excessive in mid-February –frequent temperature checks, prohibiting visitors, and securing staff members' agreement to limit their contact with others outside of work – was essential.
Being endlessly careful–as interpreted in Dr. DeWitt's actions – enhanced the lives of residents as well as the lives of their loved ones and staff members, helping to compensate for what was being lost to the strict quarantine. Staff members who gave up taking public transportation were paid for Ubers, Lyfts, or other means of getting to work safely. The loneliness and isolation of the residents was acknowledged as a force to be reckoned with. Every room had a television and radio. Each resident was able to Facetime or Zoom with their family at least once a week. And extra activities staff members were hired to give residents safe, one-on-one companionship and exercise. Providing "endlessly careful" care at the Baptist Home meant protecting the whole patient: emotional as well as physical.
This month, we observe Older Americans Month, sponsored by the Administration on Aging and Administration for Community Living. The theme for 2021 is "Communities of Strength." I find it appropriate that we look to Dr. DeWitt's example during this pandemic as someone who forged a community of strength, protecting the residents of his Baltimore home, as well the staff who served them. For myself, I am inspired by his approach and will give it a special focus this month and beyond: following his example of informed early action to identify potential threats to the well-being of older adults, providing "excessive" support for programs and approaches that could improve the lives of older adults, and focusing on an expanded definition of "careful" as we do our work, keeping in mind both the emotional and physical wellbeing of the people we serve.
Jim Scott serves as the chair of the Alliance for Aging Research's Board of Directors. He is also the president and CEO at Applied Policy in Washington, D.C.