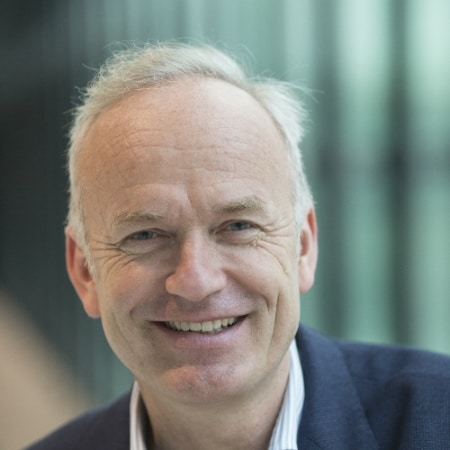 This Thursday is National Heart Valve Disease Awareness Day. One of the sponsors of the day is Medtronic. We invite you to learn more about Medtronic and its work with heart valve disease as well as its involvement with Valve Disease Day in this Q & A with Prof. Pieter Kappetein, M.D., Ph.D., Vice President, Chief Medical Officer, Structural Heart Business (Cardiac and Vascular Group), Medtronic.
Q: Please tell our readers a little about what Medtronic does in the heart valve disease space.
PK: Medtronic began developing solutions to treat diseases affecting the structure of the heart in the late-70s, with the introduction of a revolutionary mechanical heart valve. Since then, the business has expanded into heart valve repair, tissue valves, and the world's first transcatheter valve in 2006.
We recently launched our third-generation self-expanding transcatheter aortic valve replacement system (TAVR) this past year – a recapturable and repositionable system with advanced sealing. During the catheter-based procedure, a physician makes a small incision in the leg, upper chest or shoulder to access the vasculature, and then guides the new valve into position to replace the failing aortic valve. Once in place, the device expands into place and takes over the original valve's function to enable oxygen-rich blood to flow efficiently out of the heart.
While the industry has shifted its focus to more minimally invasive transcathter valve procedures, we also launched our first new surgical aortic valve (requiring open-heart surgery) in more than a decade. We felt it important to provide cardiac surgeons with a contemporary, easy-to-use surgical valve technology to meet the needs of the many patients who require surgical aortic valve replacements every year. So, it's important for us to have a variety of treatment options for the broadest range of patients.
And we continue to innovate, looking at ways to develop cutting-edge solutions and technologies to better enable physicians to meet the varying needs of their patients.
Q: Why did the company decide to partner on National Heart Valve Disease Awareness Day?
PK: We are excited to join the conversation in promoting awareness for heart valve disease, a health issue that affects thousands of people every year. It's important that local hospitals and heart centers have the educational resources to continue to drive awareness for both patients and their care givers. Treating varying types of heart diseases is certainly at the core of Medtronic and we are honored to have the opportunity to support such a great cause that can offer resources and education to all who are affected by heart valve disease.
Q: What do you hope will be the impact of increased awareness?
PK: People living with heart valve disease may experience a variety of symptoms depending on the type of disease they have and the severity. Sometimes symptoms are non-existent or minimal, which might lead some to dismiss these early signs. Other times, symptoms can be more disruptive – chest pains, dizziness or shortness of breath. That is why it is important that patients and caregivers have educational resources available so the path to treatment isn't as overwhelming, and they can have an informed discussion with their doctor. By driving awareness for heart valve disease, I hope more people can tap into the wealth of resources that have been made available by the Alliance for Aging Research and those teaming up behind this important initiative.
Q: How does Medtronic work with patients in your clinical development program, and how does that make a difference?
PK: At Medtronic, we take pride in our ability to generate meaningful clinical evidence that founds our products and therapies in strong science. We continue to invest in clinical trials, the results of which will help shape the future of cardiac care, especially in the heart valve space. It's all very exciting and we are grateful for the talented physician investigators who, with our clinical support, are dedicated to finding new ways to get patients back to living quality lives.
Q: What inspires you in your work?
PK: It's quite rewarding to look at the work that we do as an organization and know that it has a profound impact on millions of patients around the world who suffer from heart disease. As a former cardiac surgeon and now in my current position as Chief Medical Officer, I have a unique role within the Heart Valve Therapies business at Medtronic. I rely on my medical background to ensure we're meeting the needs of our customers and the patients we ultimately serve. It's exciting for me to go to work every day and spend my time focusing on how we can further improve outcomes for patients and speed recovery. As a surgeon, I could only focus on so many patients coming in and out of my practice. Now, I'm able to help so many more.