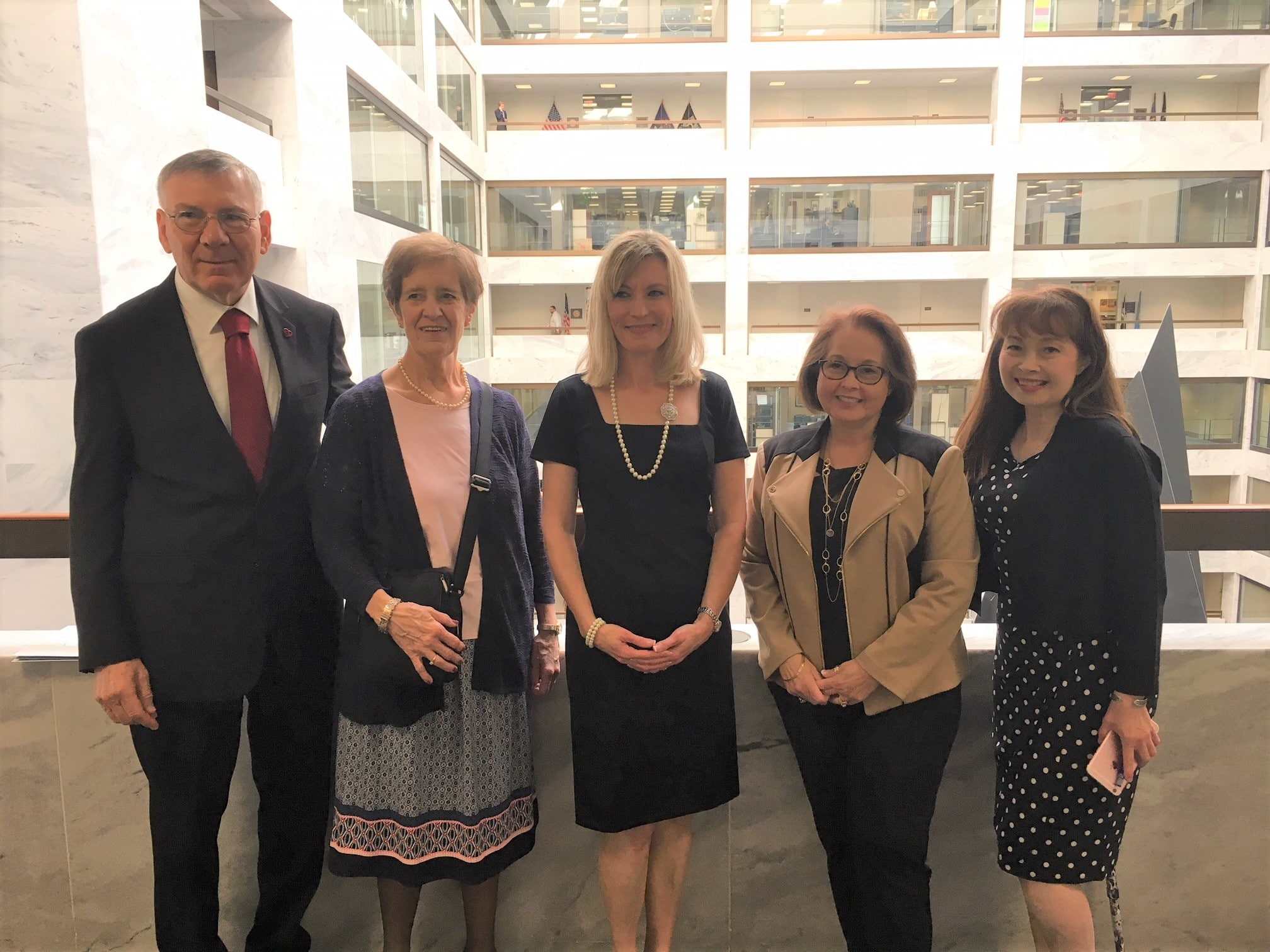 The Heart Valve Disease Policy Task Force, patients, and advocates met with members of Congress and their staff on September 26 to discuss how Medicare's reimbursement policy may affect access to transcatheter aortic valve replacement (TAVR) – a critically important and often patient-preferred treatment for heart valve disease.
In June, the Centers for Medicare and Medicaid Services (CMS) decided to reconsider its nationwide policy on whether, and under what circumstances, Medicare will pay for TAVR. TAVR is an innovative alternative to open-heart surgery that uses a catheter inserted into a patient's artery to guide and deploy a new aortic heart valve. Studies show that heart valve disease patients who undergo TAVR, compared to those who have open-heart surgery, experience much shorter hospital stays and recovery times, better quality of life measures, and lower incidence of some major complications.
Data indicates significant disparities exist for those who have the TAVR procedure based on race, ethnicity, income, and where people live. Changes to Medicare's TAVR coverage policy might make this worse.
While #TAVRHillDay participants on Capitol Hill had the opportunity to meet face-to-face with congressional leaders, discussions also took place online through the task force's virtual efforts. Social media users tweeted, posted on Facebook, emailed, and called their members of Congress to advocate for increased access to TAVR.
The task force also hosted a Capitol Hill briefing, titled "Don't Miss A Beat: The Latest on Heart Valve Disease Research & Policy. The briefing highlighted the latest in heart valve disease research from leadership at the National Heart, Lung, and Blood Institute, the heart valve disease patient experience, TAVR National Coverage Determination from the Centers for Medicare and Medicaid Services, and how volume requirements impact smaller communities and rural hospitals. You can find a Facebook Live recording of the briefing below.