2021 Roundtable Discussion
Heroes in Health: An Event to Celebrate Meaning, Love, and Healthy Aging
Date/Time
September 21, 2021
11-2:00 PM ET
While we will miss seeing everyone in person this year, we are excited to have the opportunity to celebrate our commitment to older adults at a virtual Heroes in Health: An Event to Celebrate Meaning, Love, and Healthy Aging.
The 2021 Roundtable Discussion will be held virtually on Tuesday, September 21, 2021.
The 2021 Roundtable Discussion provides leaders from the CMS and FDA with the opportunity to reflect on progress their agencies have made in implementing major policy changes to improve the health of older adults and offer their insights on future changes that may positively impact healthcare innovation.
Overview:
11:00 AM – 12:00 PM Eastern: FDA Roundtable
1:00 PM – 2:00 PM Eastern: CMS Roundtable
More Information:
28th Annual Bipartisan Congressional Awards
FDA Roundtable
Looking Ahead: A Conversation on the Future of Regulatory Science and Medical Innovation for Older Adults
11:00 AM – 12:00 PM Eastern
The life sciences industries are going through a period of unprecedented innovation as both a reaction to the COVID-19 pandemic and the rapid rate at which technology and big data are advancing. To help us understand how the agency is keeping pace with this innovation, and the opportunities it offers to improve treatment and care for diseases of aging, we will be joined by senior officials from the Food and Drug Administration (FDA), who will provide their insights into how they are developing a modern regulatory framework applicable to these rapidly evolving medical products. We will hear their perspectives on lessons learned from the COVID-19 pandemic, the agency's efforts to empower patients and consumers, biomarker development, digital health technologies, and efforts to increase the representativeness of older adults in medical science.
Speakers
Sue Peschin, M.H.S. (Moderator)
Susan Peschin, M.H.S., is president and CEO at the Alliance for Aging Research, the leading national non-profit organization dedicated to accelerating the pace of scientific discoveries and their application to improve the experience of aging and health. Since 2012, Ms. Peschin has been a driving force in the growth and success of the organization. As a thought leader on many aging-related issues, she has led the Alliance in efforts to: boost older adult immunization rates; increase NIH Alzheimer's disease and aging research funding; raise awareness of geriatric cardiac issues; develop Talk NERDY to Me (NERDY-Nurturing Engagement in Research and Development with You), a PCORI-funded, older patient and family caregiver research engagement network; address costs of healthcare and value frameworks; and reform Medicare treatment access issues. She participates in major industry and policy symposiums around the country each year and has published opinion pieces in news outlets nationwide. Ms. Peschin currently serves on the Boards of Heart Valve Voice U.S. and the King Farm Neighbors Village; and on the National Advisory Council for the National Institute on Aging at the NIH.
Ms. Peschin earned a B.A. in Sociology from Brandeis University, and a M.H.S. degree in Health Policy from the Johns Hopkins University Bloomberg School of Public Health.
Janet Woodcock, M.D.
Dr. Janet Woodcock began her long and distinguished FDA career in 1986 with the agency's Center for Biologics Evaluation and Research (CBER) as Director of the Division of Biological Investigational New Drugs. She also served as CBER's Acting Deputy Director, and later as Director of the Office of Therapeutics Research and Review.
In 1994, Dr. Woodcock was named Director of the FDA's Center for Drug Evaluation and Research (CDER), overseeing the center's work that is the world's gold standard for drug approval and safety. In that position, she has led many of the FDA's groundbreaking drug initiatives. She has also served in other leadership roles at the FDA, including as Deputy Commissioner and Chief Medical Officer.
With the onset of the COVID-19 public health emergency last year, Dr. Woodcock was asked to lend her expertise to "Operation Warp Speed" the initiative to develop therapeutics in response to the pandemic.
Dr. Woodcock was named Acting Commissioner of Food and Drugs on January 20, 2021.
Dr. Woodcock has received numerous honors during her distinguished public health career, including: a Lifetime Achievement Award in 2015 from the Institute for Safe Medication Practices; the Ellen V. Sigal Advocacy Leadership Award in 2016 from Friends of Cancer Research; the Florence Kelley Consumer Leadership Award in 2017 from the National Consumers League; the 2019 Biotechnology Heritage Award from the Biotechnology Innovation Organization and Science History Institute; and the 2020 Lifetime Achievement Award from NORD. She is also an avid and accomplished gardener.
Jeff Shuren, M.D., J.D.
Jeffrey Shuren, M.D., J.D. is the Director of the Center for Devices and Radiological Health (CDRH) at FDA. He previously served as Acting Center Director. Dr. Shuren has held various policy and planning positions within FDA from 1998 to 2009, including Acting Deputy Commissioner for Policy, Planning, and Budget; Associate Commissioner for Policy and Planning; and Special Counsel to the Principal Deputy Commissioner. Dr. Shuren is board certified in Neurology and served as an Assistant Professor of Neurology at the University of Cincinnati. In 1998, Dr. Shuren joined FDA as a Medical Officer in the Office of Policy. In 2000, he served as a detailee on the Senate HELP Committee. In 2001, he became the Director of the Division of Items and Devices in the Coverage and Analysis Group at the Centers for Medicare and Medicaid Services. From 1998 to 2003, he served as a Staff Volunteer in the National Institutes of Health's National Institute of Neurological Disorders and Stroke Cognitive Neuroscience Section supervising and designing clinical studies on human reasoning. Dr. Shuren returned to FDA as the Assistant Commissioner for Policy in 2003, and assumed his current position in September 2009.
Brian S. Kersten, Ph.D.
Dr. Kersten is the Divisional Vice President, Global Regulatory Services for Abbott. He has over 30 years experience working in the Biotechnology, Pharmaceutical and Medical Device industries. He has extensive regulatory experience in various stages of product development.
He is responsible for International Regulatory Affairs and Global Regulatory Operations for Abbott's medical device business units and related activities including establishing policy and strategy for the business units, overseeing the process of preparing all international product submissions; managing regulatory submission process through approvals; and ensuring compliance with all international regulatory and quality requirements including Cybersecurity.
Prior to joining Abbott, Dr. Kersten held several senior leadership positions within the healthcare industry, most recently as Vice President, Regulatory Affairs and Quality Assurance/Analytical Sciences at Nuvelo, Inc.
Dr. Kersten holds a bachelor's degree in Chemistry from the University of Michigan, Dearborn, Michigan and a doctorate degree in Chemistry from Wayne State University in Detroit, Michigan.
Andrea Masciale, J.D.
Andrea Masciale leads the Global Policy team of policy experts across Johnson & Johnson Worldwide Government Affairs & Policy. In this role she coordinates across Johnson & Johnson to shape the external policy environment, including developing policy positions and actionable policy insights, leading educational programs to build and optimize the competencies of business leaders to connect with government stakeholders, facilitating the coordination of efforts with regional and global trade organizations, and providing toolkits and methodologies for strategy formation.
Andrea has been a leader in the Worldwide Government Affairs & Policy team since 2015. Previously she was the Head of Global Regulatory Policy and Intelligence in Janssen regulatory affairs and spent a dozen years in that organization, in increasingly responsible roles.
Andrea also served at the Food and Drug Administration in the Center for Drug Evaluation and Research as Regulatory Counsel in the Office of Regulatory Policy and finally as the Director of the Division of Information Disclosure Policy.
Andrea received her Bachelor of Arts in US Government from Georgetown University and Juris Doctor from the College of William and Mary.
CMS Roundtable
CMS Roundtable: Lessons from COVID-19: How to Better Care for our Nation's Older Adults
1:00 PM – 2:00 PM Eastern
The COVID-19 pandemic has laid bare challenges facing older adults in the U.S. healthcare system, illustrating the need for approaches that overcome barriers to care. Integrated care coordination, targeted guidance for nursing home providers, and insurance design that includes supplemental benefits can address obstacles to improve care for the aging population.
During this panel discussion, we will hear from CMS leadership on how the pandemic has informed changes in care delivery, forthcoming innovation efforts, and benefit design. Fellow panelists will provide perspectives on how changes to Medicare and Medicaid could impact health disparities and support beneficiaries enrolled in managed care.
Speakers
James G. Scott (Moderator)
James G. (Jim) Scott, President & CEO of Applied Policy, founded the company in 2009 from a desire to apply his in-depth knowledge of federal health policy and help healthcare providers and companies succeed. As a respected member of the health policy community, he offers valuable experience and access to key players in government and industry.
Prior to founding Applied Policy, Mr. Scott helped introduce optimal Medicare coding and coverage for all Hoffmann-La Roche pharmaceutical products. While at Roche, he also worked to resolve Medicare and Medicaid reimbursement issues at federal level and served as the pharmaceutical manufacturer's principal contact with the Centers for Medicare & Medicaid Services (CMS).
Mr. Scott served as Senior Legislative Advisor at CMS, advising the CMS Administrator on congressional intent in implementing the Medicare Modernization Act of 2003 and engaging Members of Congress in the implementation process. He received agency-wide awards for his work with Congress in 2005 leading to successful implementation of the new Medicare prescription drug benefit and with congressional appropriators on the FY 2006 President's Budget request.
Prior to his service with CMS, Mr. Scott was an Assistant Counsel with the Office of the Legislative Counsel of the U.S. Senate, where he was a principal drafter of the Medicare Prescription Drug, Improvement and Modernization Act of 2003 along with other Medicare legislation. Mr. Scott and his work were recognized through the unanimous passage of a Senate Resolution and in numerous statements by Senators and Representatives printed in the Congressional Record.
Mr. Scott serves on the Board of Directors of the Alliance for Aging Research, founded the Northern Virginia Health Policy Forum and is a member of the Steering Committee of the Partnership for a Healthier Alexandria.
Meena Seshamani, M.D., Ph.D.
Meena Seshamani, M.D., Ph.D. is an accomplished, strategic leader with a deep understanding of health economics and a heart-felt commitment to outstanding patient care. Her diverse background as a health care executive, health economist, physician and health policy expert has given her a unique perspective on how health policy impacts the real lives of patients. She most recently served as Vice President of Clinical Care Transformation at MedStar Health, where she conceptualized, designed, and implemented population health and value-based care initiatives and served on the senior leadership of the 10 hospital, 300+ outpatient care site health system. The care models and service lines under her leadership, including community health, geriatrics, and palliative care, have been nationally recognized by the Institute for Healthcare Improvement and others. She also cared for patients as an Assistant Professor of Otolaryngology-Head and Neck Surgery at the Georgetown University School of Medicine.
Dr. Seshamani also brings decades of policy experience to her role, including recently serving on the leadership of the Biden-Harris Transition HHS Agency Review Team. Prior to MedStar Health, she was Director of the Office of Health Reform at the US Department of Health and Human Services, where she drove strategy and led implementation of the Affordable Care Act across the Department, including coverage policy, delivery system reform, and public health policy. She received her B.A. with Honors in Business Economics from Brown University, her M.D. from the University of Pennsylvania School of Medicine, and her Ph.D. in Health Economics from the University of Oxford, where she was a Marshall Scholar. She completed her residency training in Otolaryngology-Head and Neck Surgery at the Johns Hopkins University School of Medicine, and practiced as a head and neck surgeon at Kaiser Permanente in San Francisco.
Karyne Jones
Karyne Jones is President and Chief Executive Officer of the National Caucus and Center on Black Aging, Inc. (NCBA) and NCBA Housing Management and Development Corporation. During its fifty (50) year history, NCBA has been the only national organization devoted solely to providing effective leadership in making minority participation in aging services a national issue and priority.
Prior to becoming NCBA's chief executive officer, Karyne was Executive Director of Federal Relations with SBC Telecommunications, Inc., (now ATT) based in Washington, D.C. where she lobbied members of Congress on telecommunications issues and policies. She also represented the company's corporate political action committee with national political organizations.
Karyne's previous Capitol Hill experience includes Legislative Aide to Congressman Andrew Young. During his tenure as U.S. Ambassador to the United Nations, she became his Public Affairs Officer and White House Liaison. A native of San Antonio, she returned to Texas and began her own political career and became active on numerous boards, commissions and civic projects involved in issues on education, civil rights, environmental and economic development.
Karyne served for eight years in the Texas Legislature representing District 120 in San Antonio. During her tenure, she served on the Appropriations, State-Federal Relations, Corrections and Urban Affairs committees. She also served as Vice Chair of the House Democratic Caucus and was a member of the Black and Mexican American Legislative Caucuses. Prior to her election to the Texas House of Representatives, she was elected twice to the school board of the East Central Independent School District.
Karyne is a graduate of Clark Atlanta University where she received her Bachelor's Degree in Political Science and Northern Illinois University with a Master's Degree in Public Affairs. She earned a second Master's Degree in Public Administration from Harvard University. She currently serves on the national Board of Directors of the Alzheimer's Association, Generations United, Leading AGE and Immediate Past Chair of the Board of the American Society on Aging, becoming the first African American female to lead the national professional aging organization. Karyne was honored with a Washington Brava! Award by SmartCEO Magazine as a top Female CEO and nationally recognized in Next Avenue Magazine Influencer in Aging. Her alma mater, Northern Illinois University honored her as a Distinguished Alumnus. Karyne is also an adjunct professor at Stetson University College of Law.
NCBA is the largest minority focused organization in the country and is recognized as the national leader in senior housing, employment, health and advocacy on behalf of minority seniors.
Hope Miller, MS, GNP-BC
Hope Miller, board certified geriatric nurse practitioner, leads HouseCalls Clinical Operations as Senior Vice President. She has responsibility for the HouseCalls field-based provider network and the clinically focused operational support functions.
In her role, she oversees a network of over 2,400 advanced practice clinicians (Nurse Practitioners and Physicians Assistants) serving members in 47 states across the country. Under her leadership, the Optum HouseCalls program increased the number of in-home patient visits from 263,000 in 2012 to more than 1.65 million in 2020. She also leads the teams who support clinical operations, as well as the development and implementation of clinical initiatives and health risk assessments.
Hope has been leading the HouseCalls clinical field since 2013. Prior to HouseCalls, she worked for UnitedHealthcare's Evercare Mid-Atlantic market, as a Geriatric Nurse practitioner and eventually as the Health Services Director.
Hope earned her bachelor's degree and an M.S. in nursing from the University of Maryland. She has been an active member of the Gerontological Advanced Practice Nurses Association since 2004 and served as President of the Maryland Chapter for the 2013/2014 term. She has been an active member of the Center for Clinician Advancement Operating Council since 2016. This year, she helped advance the United Health Foundation's grant partnership with the Colorado Center for Nursing Excellence by serving as an executive sponsor of the project.
Bret Paulson
Bret Paulson serves as the Vice President and Head of Market Access. Bret joined Otsuka and the Market Access team in January of 2020. Prior to joining Otsuka, Bret was the Area Vice President, National Accounts at Horizon Therapeutics. He brings vast experience in infusion and specialty contracting, sales and marketing leadership, as well as proven successes with payors and health systems. Bret has been in the Pharma/Biotech industry for over 20 years within the Diabetes, Allergy, Neuroscience, Women's Health, Nephrology, Long Term Care, medical device and specialty pharmacy space. He has held various progressive positions in Sales, Sales Management, Global Marketing, and Reimbursement at Schering-Plough, Eli Lilly, Amgen, Walgreens Infusion and Intuitive Surgical.
Bret lives in Salt Lake City, Utah with his wife Stephanie and is the proud father of four daughters. In his spare time, he enjoys skiing, golfing and volunteering as a ski coach and high school football coach.
Sponsors
The Alliance thanks and recognizes the generous sponsors of the 2021 Roundtable Discussion:
35th Anniversary Roundtable Sponsors


Roundtable Supporters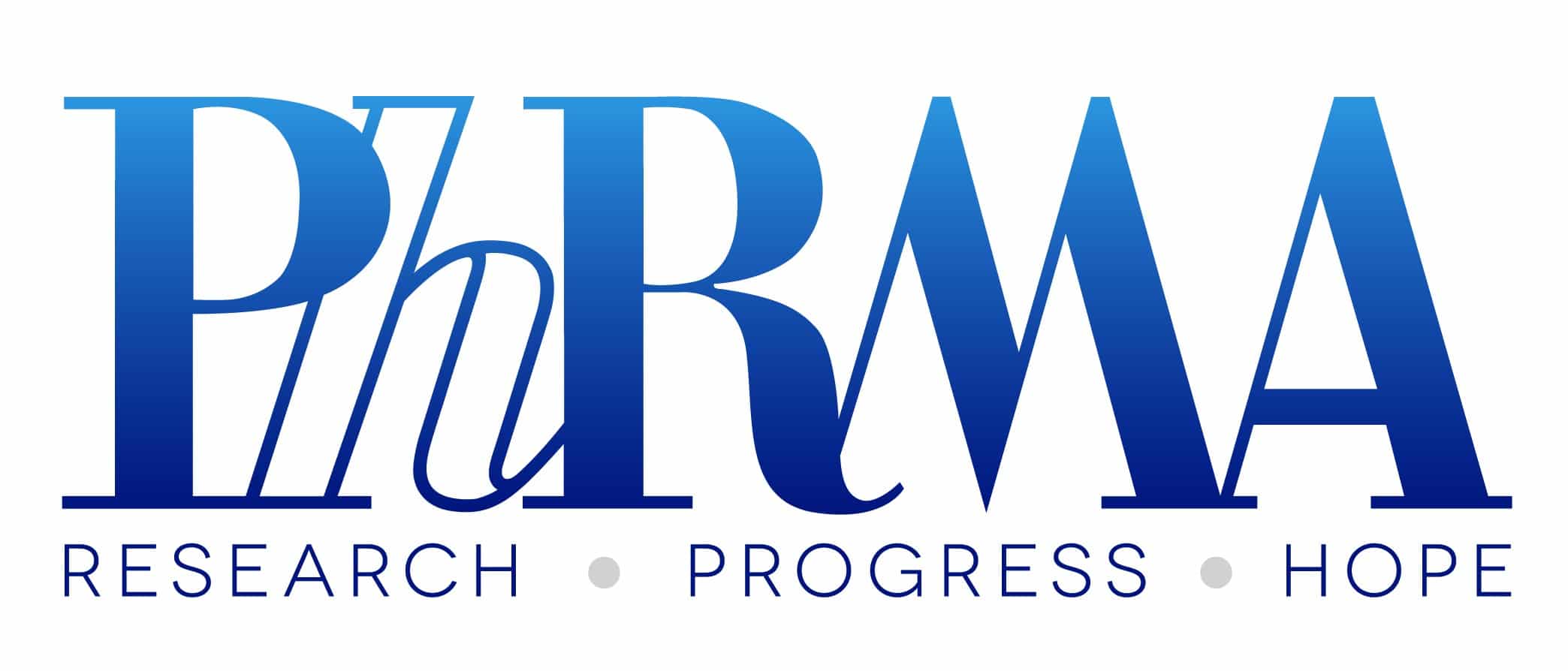 Roundtable Innovators
Better Medicare Alliance
Biophytis
Consumer Healthcare Products Association
Cytokinetics
HealthyWomen
King & Spalding
National Pharmaceutical Council
Pfizer Inc
Pharmaceutical Care Management Association
Peterson Wilmarth and Robertson LLP
WomenHeart
Media Sponsor
The Alliance thanks and recognizes the official Media Sponsor of the 2021 Roundtable Discussion:
The Alliance for Aging Research is a proud recipient of Candid's Platinum Seal of Transparency. The Alliance for Aging Research is proud to be rated a 4-star charity by Charity Navigator.