The Real-World Medicare Costs of Alzheimer's Disease: Considerations for Policy and Care Release Event and Panel Discussion
Date/Time
June 27, 2019
10:30-12:00 PM ET
Location
Akin Gump Strauss Hauer & Feld LLP
700 Pennsylvania Ave. SE | 7th Floor
Washington, DC 20003
A panel was held on Thursday, June 27 to discuss the release of the Alliance's July Journal of Managed Care & Specialty Pharmacy article, "The Real-World Medicare Costs of Alzheimer's Disease: Considerations for Policy and Care."
We believe there is great value in showing the "real-world" cost impact to Medicare to emphasize how Alzheimer's disease and related dementias are unlike other age-related diseases, in that families and Medicaid, rather than Medicare, bear most of the substantial cost burden. As research continues into Alzheimer treatments, it is not too early to consider how to better integrate Medicare and Medicaid to fund and improve patient outcomes, which will likely involve better diagnosis, treatment, and care coordination.
With generous support from: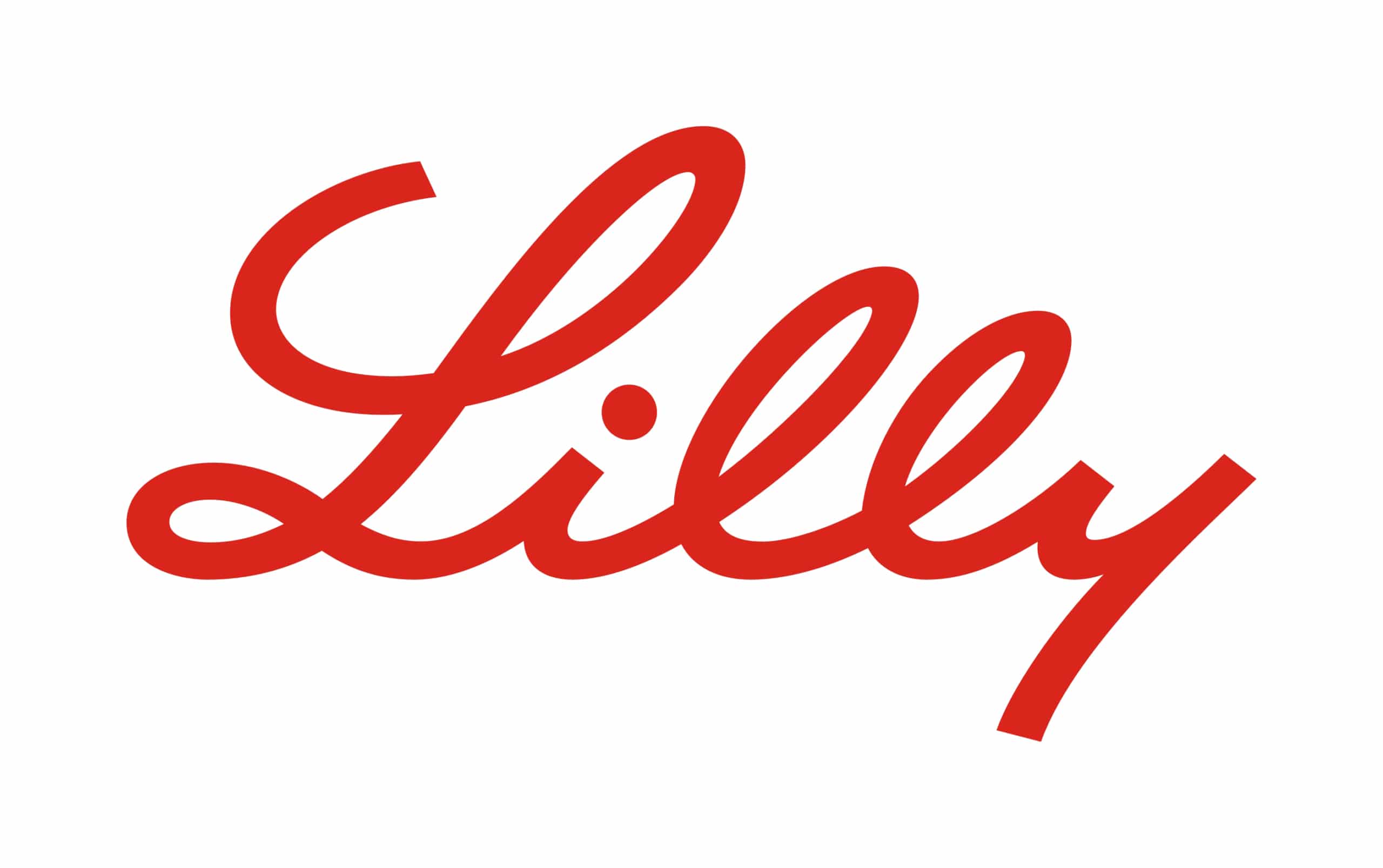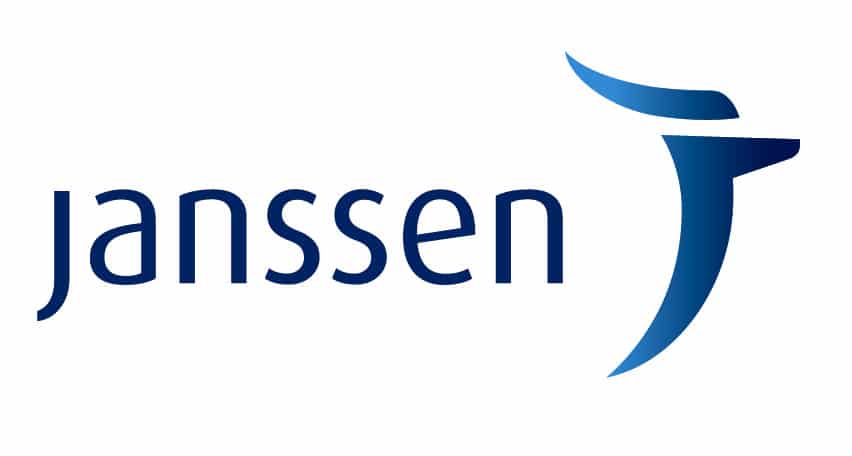 Speakers
Sue Peschin, MHS (Moderator and Co-Author)
Susan Peschin, MHS, is president and CEO at the Alliance for Aging Research. The Alliance for Aging Research is dedicated to accelerating the pace of scientific discoveries and their application to vastly improve the universal human experience of aging and health. For more than 30 years, the Alliance has guided efforts to substantially increase funding and focus for aging at the NIH, FDA, AHRQ, and CDC; built influential coalitions to guide groundbreaking regulatory improvements for age-related diseases; and created award-winning, high-impact educational materials to improve the health and well-being of older adults and their family caregivers.
Since 2012, Ms. Peschin has been a driving force in the growth and success of the organization. Under her leadership, the Alliance has remained strong in these priorities and continued to build on its reputation as a forward-thinking public policy and health education organization. As president and CEO, she leads the strategic development and implementation of Alliance initiatives, as well as manages Board governance and organizational operations. As a thought leader on many aging-related issues, she has led the Alliance in efforts to: boost older adult immunization rates; increase NIH Alzheimer's disease and aging research funding; raise awareness of geriatric cardiac issues; develop a senior patient and family caregiver network through a PCORI engagement grant; and co-organize a first-ever NIH geroscience summit. She participates in major industry and policy symposiums around the country each year, and has published opinion pieces in news outlets nationwide.
Ms. Peschin currently serves on the Board of Heart Valve Voice U.S. and the National Council on Patient Information and Education; on the World Economic Forum's Council on Human Enhancement; on the National Advisory Council for the National Institute on Aging at the NIH; on the Steering Committee for the Coalition for Imaging & Bioengineering Research; and as a member of the Lifespan Domain Task Force for the Clinical & Translational Science Award program, funded by NCATS at the NIH.
Ms. Peschin earned a B.A. in Sociology from Brandeis University, and a M.H.S. degree in Health Policy from the Johns Hopkins University Bloomberg School of Public Health.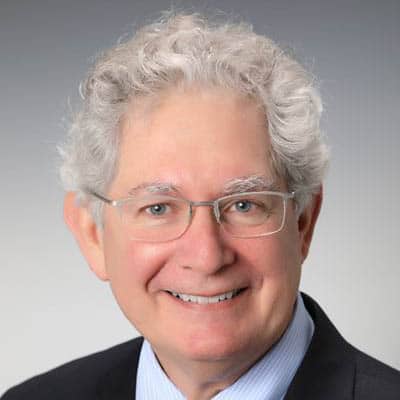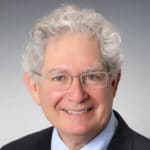 Bruce Pyenson, FSA, MAAA (Co-Author)
Bruce Pyenson is a principal and consulting actuary with the New York office of Milliman. He joined the firm in 1987.
Bruce's practice uses data science and actuarial science to address pressing issues in healthcare. In his career, he has consulted to almost every sector of healthcare, including accountable care organizations (ACOs), employers, advocacy groups, insurers, and the biotechnology industry. Many of his projects involve integrating analytics from financial, clinical, and operational models.
In recent years, client projects have included the cost-benefit of lung cancer screening, the cost advantage of CT colonography, the impact of changes in Exchange benefit design, marginal cost analyses using risk adjustment methodologies, feasibility analyses for ACOs, restructuring of disease management processes, and actuarial cost/benefit evaluations for pharmaceutical manufacturers.
In 2016, Bruce was appointed a Commissioner of MedPAC—the Medicare Payment Advisory Commission—serving in a position reserved for an actuary.
Bruce is adjunct clinical associate professor of New York University's College of Global Public Health and a member of the Institute for Healthcare Delivery Science at the Mount Sinai Health System. He serves on the Board of the International Early Lung Cancer Action Program. He was on the board of the Health Project (Koop Awards) from 2010–2016
Lance Robertson
Lance Robertson was appointed to serve as Assistant Secretary for Aging and ACL's Administrator on August 11, 2017.
His vision for ACL focuses on five pillars: supporting families and caregivers, protecting rights and preventing abuse, connecting people to resources, expanding employment opportunities, and strengthening the aging and disability networks.
His leadership in the fields of aging and disability began in Oklahoma, where he served for 10 years as the Director of Aging Services within the state's Department of Human Services. Prior to that, he spent 12 years at Oklahoma State University, where he co-founded the Gerontology Institute and served as the executive director of the nation's largest regional gerontology association.
Asst. Sec. Robertson earned his undergraduate degree from Oklahoma State University and a master of public administration degree from the University of Central Oklahoma, and he is a veteran of the United States Army.
The Honorable Allyson Y. Schwartz
The Honorable Allyson Y. Schwartz is President & CEO of the Better Medicare Alliance.
Allyson Y. Schwartz, a former member of the U.S. House of Representatives from Pennsylvania who served from 2005-2015, is a nationally recognized leader on health care issues. Throughout her professional life she has worked on issues such as affordability, primary care, coordinated care, and increased access to coverage.
Having worked as a health service executive, Schwartz was elected to the Pennsylvania State Senate in 1990, serving 14 years until her election to Congress. In the state Senate, Schwartz was the driving force behind Pennsylvania's CHIP program, which was a model for the federal CHIP program five years later.
In Congress, Schwartz was appointed to the powerful Ways and Means committee in her second term and served as a senior member of the Budget Committee. In both capacities, Schwartz was a strong advocate for Medicare. She was the leader in Congress on physician payment reform to encourage value over volume, supported research, innovation, and use of technology to improve quality, efficiency, and contain costs.
Schwartz was instrumental in the passage of landmark health reform legislation, authoring key provisions such as the ban on pre-existing condition exclusions for children and increased access to primary care.
Schwartz serves on the Executive Advisory Board of the Leonard Davis Institute of Health Economics of the University of Pennsylvania, as well as being a member of the Advisory Board, University of Pennsylvania Wharton School "Penn Wharton Budget Model". Schwartz is a member of the National Hospice and Palliative Care Advisory Board, participates in an advisory group to Avalere Health's Patient-Perspective Value Framework and serves as a member of RAND's Technical Expert Panel on the Medicare Advantage Stars Rating System, She is on the Board of Trustees, Einstein Health, Philadelphia and served as Co-Chair of the Health and Housing for Seniors Task Force of the Bipartisan Policy Center, where she also frequently participates in roundtable discussions on the future of Medicare..
Schwartz earned a B.A. from Simmons College, and a Master of Social Service from Bryn Mawr College. She is married, has two grown sons, two daughters-in-law, and a 6-year-old granddaughter.
James Scott (Co-Author)
James G. Scott, President & CEO of Applied Policy, founded the company to apply his in-depth knowledge of federal health policy to help healthcare providers and companies succeed. As a respected member of the Washington, D.C. health policy community, he has gained valuable experience and relationships throughout government and private industry.
Immediately prior to founding Applied Policy, Mr. Scott was responsible for obtaining optimal Medicare coding, coverage and payment for all pharmaceutical products manufactured by Hoffmann-La Roche, Inc. While at Roche, he also worked to resolve Medicare and Medicaid reimbursement issues at the federal level and served as the company's principal point of contact with the Centers for Medicare & Medicaid Services (CMS).
Mr. Scott served as the Senior Legislative Advisor at CMS, advising the CMS Administrator on congressional intent in implementing the Medicare Modernization Act of 2003 and engaging Members of Congress in the implementation of the Act. Mr. Scott received agency-wide awards in 2005 for his work with Congress on the successful implementation of the new Medicare prescription drug benefit and for his work with congressional appropriators on the Fiscal Year 2006 President's Budget request.
Prior to his service with CMS, Mr. Scott was an Assistant Counsel with the Office of the Legislative Counsel of the U.S. Senate, where he was a principal drafter of the Medicare Prescription Drug, Improvement and Modernization Act of 2003 and other Medicare legislation. Mr. Scott and his work were recognized through the unanimous passage of a Senate Resolution and in numerous statements by Senators and Representatives printed in the Congressional Record.
Mr. Scott received a Bachelor of Science in Political Science from James Madison University in Harrisonburg, Virginia and received his Juris Doctor, Magna Cum Laude, from the Catholic University of America, Columbus School of Law, in Washington, D.C.
Mr. Scott serves on the Board of Directors of the Alliance for Aging Research, founded the Northern Virginia Health Policy Forum and is a member of the Steering Committee of the Partnership for a Healthier Alexandria.
The Alliance for Aging Research is a proud recipient of Candid's Platinum Seal of Transparency. The Alliance for Aging Research is proud to be rated a 4-star charity by Charity Navigator.