Webinar: CMS's Coverage Decision: It's Not Just About Alzheimer's Disease
Date/Time
February 9, 2022
1-3:00 PM ET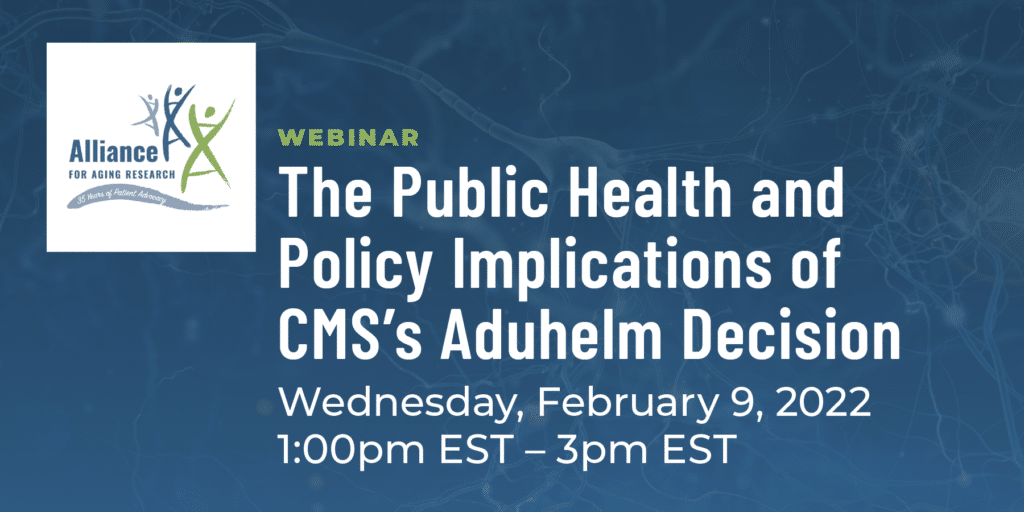 Join the Alliance for Aging Research on Feb. 9 at 1PM ET for an important conversation about how the Centers for Medicare and Medicaid Services' (CMS) draft coverage decision will set a dangerous precedent for rationing Medicare beneficiaries' access to current and future FDA-approved Alzheimer's drugs, as well as future treatments for other serious and life-threatening conditions approved under the FDA's accelerated approval pathway.
Register Today
The Alliance for Aging Research is a proud recipient of Candid's Platinum Seal of Transparency. The Alliance for Aging Research is proud to be rated a 4-star charity by Charity Navigator.