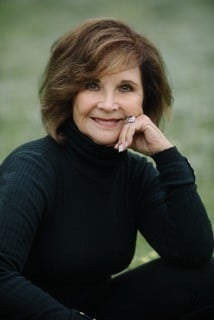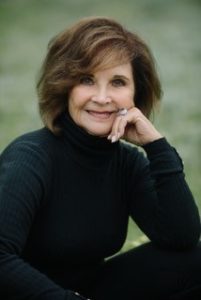 Every year at the Annual Bipartisan Congressional Awards Dinner, the Alliance for Aging Research proudly honors individuals for their contributions to advance the science of human aging. Get to know this year's Perennial Hero Award Winner, Beverlye Hyman Fead.
The Perennial Hero Award is presented each year to honor an older individual who is actively contributing to create positive societal change and serves as a role model for people of all ages. How do you feel to receive this award?
I feel unbelievably humbled and proud, both for me, and for my family. The things I've done are because I love doing them, not because I ever thought I would get this recognition. When I received the diagnosis of Stage IV cancer and was told I had two months to live, my first inclination— once I saw that I was going to live—was to tell others it was possible. I want to keep doing as much as I can as an advocate for aging research and cancer by speaking to different groups. Now that I am 85, I realize my healthy lifestyle has served me well. It makes me so proud to think of myself as a role model for young people as well as those in middle age!
You created an online platform, Aging in High Heels, and wrote a book with the same name. Why did you choose this name?
Aging in High Heels means to me that I'm not taking my heels off just because I'm in my eighties, and that's metaphorically speaking. I want all of us who are aging—women and men—to have that same feeling we had when we were younger when we walked into a room and felt relevant and interesting, because we are! Today, many of us in my generation start new businesses, go back to school, begin new relationships, and do volunteer work. We are thriving in our newest chapter. We are still in our high heels!
In 2002, you were diagnosed with cancer and given two months to live. You have since become an author, activist, and speaker, sharing your story with people across the country, making a documentary, and writing three books. What inspired you to share your story with the world?
Initially, I wrote my story in a hospice writing class to give to my children. I soon realized there were a lot of people in need of hope. My story became my book, "I Can Do This," and I began visiting cancer centers to talk to people who had just been diagnosed or who were having a hard time. I felt hopeful because so much research had been done since my family had died. I was put on an experimental shot and a pill, and 17 years later I am still on it. Because I was so fortunate and was given this extra time on earth, I wanted to share what I learned with everyone. I felt it was my privilege to give people inspiration. I wanted to let as many people as possible know that Stage 1V was no longer a death sentence. My grandmother, mother, and two sisters were not as fortunate as I and they all died of cancer before the age of 64. I am standing on their shoulders receiving this award.
I've continued to share my stories throughout the years. My granddaughter and I wrote a book together explaining cancer to children. That's how "Nana, What is Cancer?" was born. I also made a short documentary called "Stage IV: Living with Cancer." I have also had been writing a blog for several years called "Aging In High Heels" and it had such good response that I decided to turn it into a book.
I think the bottom line as to what inspired me were the people I met along the way. They inspired me in every way.
What does healthy aging mean to you, and how do you practice healthy aging?
I have always been a healthy eater and loved to exercise all my life. I played tennis, hiked, and went to the gym as far back as I can remember. As I age, do variations of all of these different exercises. I can no longer play tennis because of a problem with my hip, and my hiking experiences are more limited, but I go to the gym and walk. I feel walking is the most important exercise we can do. Just to be outside and breathe the fresh air is healthy living. I also think massage work and acupuncture is important to keep our immune systems moving. Stretching is as important part of aging as exercise. Eating well is a way of life for me. I don't eat in a healthy manner so I can live longer, but for feeling well while I am here. I also think having goals and "a cup half full" attitude is very important. I like to try things and situations that will stimulate my brain. I think it's important to interact with younger people and to try to do projects with them. They can learn from you and you can learn from them.
Your book, Aging in High Heels: Living a Life with Passion, Hope & Laughter, looks at aging with honesty and humor. Why do you think honesty and a sense of humor are so important as we age?
All we can really do is laugh at ourselves as we age. I have always told others my age—I'm proud of it! But with it comes some facts—we become funny versions of our former selves as the years go by. If we remember our keys, we forget our glasses. When we walk into a room, we don't know why. When we leave a restaurant, we forget our credit cards. If we don't laugh at what we have become, then we won't get out of bed. No matter how vigilant we have been, our faces, minds, and bodies age. That's why a sense of humor is not only important as we age, it is vital!
What advice would you give to someone who may have difficulty looking at aging in a positive light? What has helped you get through times when you just aren't feeling positive about getting older?
To be positive about aging, one must realize it is a privilege to age. Not everyone gets to do it. I think because I lost so many members of my family early on, I feel so grateful and blessed to have had these bonus years. I think the best way to help oneself in the aging process is to help others. As one grows older, we deal with loss, so we have to learn tricks to cheer ourselves up. I like to pour out my feelings by writing poetry.
In your opinion, what is the biggest challenge facing older adults today?
Healthcare is our biggest challenge. People are living longer today. Something must be done to provide for them and their needs. We all need to start earlier with exercising and nutrition to prepare our bodies for our longer lives.
What's one thing that people might not know about you?
I was a painter all my life until I became a writer and activist at 68. I love painting, designing interiors of houses, ceramics, and photography.
The Alliance for Aging Research will hold the 2019 Annual Bipartisan Congressional Awards Dinner Heroes in Health: An Evening to Celebrate Engagement, Compassion, and Healthy Aging on Tuesday, September 17, 2019 at the United States Institute of Peace. Get more info and buy tickets here.