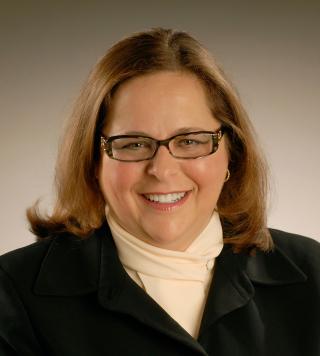 In honor of National Alzheimer's Disease Awareness Month, the Alliance for Aging Research is spotlighting BrightFocus Foundation, a member of the ACT-AD coalition. Read our interview with BrightFocus Foundation President and CEO Stacy Pagos Haller below.
What is the mission of BrightFocus Foundation?
BrightFocus funds exceptional scientific research worldwide to defeat Alzheimer's disease, macular degeneration, and glaucoma and provides expert information on these heartbreaking diseases.
November is National Alzheimer's Awareness Month. How is BrightFocus participating, and how can others help raise awareness this month and throughout the entire year?
During this month's Alzheimer's Awareness Month we are sharing, through our social and digital media channels, expert information to help families understand and manage the disease.
We are holding several screenings this month of Turning Point, a documentary by acclaimed filmmaker James Keach following scientists and clinical trial volunteers as they work to develop a more effective drug for Alzheimer's. As a presentation partner for the film, we are working with Gates Ventures and key public and private sector leaders to educate and engage audiences on the importance of clinical research.
What is the goal of the BrightFocus Alzheimer's Disease Research Program?
Our urgent goal is to drive innovative research around the world to end Alzheimer's. Our research topics are investigator-initiated, reflecting a long-standing openness to the full range of scientific perspectives and approaches. Our scientific review committee is charged with identifying the high-risk, high-reward ideas that have the most promise to change the trajectory of the disease. We are well-known for supporting research that spans scientific disciplines and national borders.
What are some recent notable findings from Alzheimer's disease research sponsored by BrightFocus?
We are currently funding over 100 projects world-wide. Here are a few examples:
Dr. Inma Cobos, who has recently moved her research to Stanford University, is examining the gene expression of single cells from the brains of deceased patients. These methods allowed her group to understand how some brains cells are vulnerable to the impact of Alzheimer's disease while others are resilient.
Dr. Paul Seidler at UCLA has studied the structure of the tau protein, which creates the tangles associated with Alzheimer's disease, to create new agents to block the proteins from clumping together. These tau-capping inhibitors have been recently described in the Journal of Biological Chemistry.
BrightFocus research funding is also being used to support new discoveries about how the processes that cells use to destroy misfolded proteins, like the ones that create plaques and tangles, can go wrong in Alzheimer's disease (described in Neuroscience letters in April). We also contributed to research in the journal, Science, describing how brain function in Alzheimer's disease is altered at the level of neurons in later stages of the disease. Our funding has been used to support well over 60 scientific publications in the last year and a handful of new patent applications.
When and why did BrightFocus become a member of the ACT-AD coalition, chaired by the Alliance for Aging Research?
We believe there is great value in scientific, medical, and advocacy groups standing united in the search for a cure. It is important to harness the collective, collaborative power of the Alzheimer's community coming together to accelerate scientific progress.
What are the most important things individuals recently diagnosed with Alzheimer's disease should know? Do you have any programs to help these individuals?
Receiving the diagnosis can be a moment of great crisis and uncertainty. It is a time to begin to process both the emotions of it all, as well as the upcoming medical, caregiving, and financial aspects of the disease and what options you may have.
Our Alzheimer's Disease Toolkit is available on our website. It has resources to help patients and caregivers understand their diagnosis and learn how to prepare and manage for the future.
November is also National Caregivers Month. What are some common difficulties faced by caregivers of individuals with Alzheimer's disease?
Alzheimer's disease can be very demanding and overwhelming for caregivers. This involves role-reversal for many spouses and children who are now expected to take ever-increasing roles in managing the daily lives of the person living with the disease. It is a stressful and long-term responsibility. It is also critical to create a plan for self-care and giving yourself the space to relax.
Where can caregivers find resources on the BrightFocus website?
https://www.brightfocus.org/alzheimers/caregiving