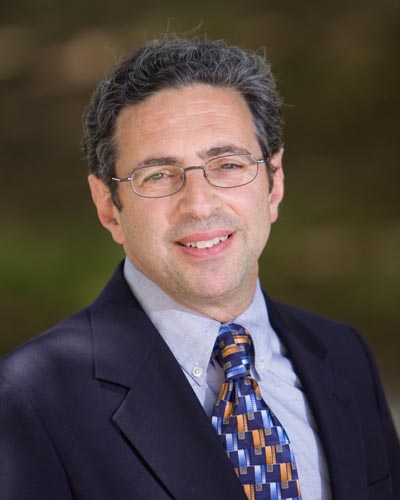 Heroes in Health: An Event to Celebrate Community, Strength and Healthy Aging will honor individuals for their contributions to advance the experience of aging and recognize those whose outstanding efforts have helped older Americans and those with underlying conditions during the COVID-19 pandemic. Get to know this year's Daniel Perry Founder's Award honoree, Dr. Jack Guralnik:
The Daniel Perry Founder's Award is presented to an individual who is helping to change the paradigm of how we view aging and well-being as we age. How do you feel to receive this award?
I am incredibly honored to be receiving this award that honors Dan Perry. I, like so many others, have enormous respect for Dan and what he accomplished in developing the Alliance for Aging Research. I had the opportunity to work with Dan very early in the Alliance's life when he organized a press conference for a paper that I co-authored on the future of aging in America. It was great to work with him then and I have really enjoyed working with him and being his friend over all the intervening years.
You spent 25 years doing epidemiologic research at the National Institute on Aging. What inspired you to pursue this research?
When I was doing patient care some of my favorite patients were the older people that I saw and got to know. I realized how much I could learn from them and how much of a challenge it was for medicine to do better in caring for them and preventing some of the things that people at advanced old age suffer from. When I went back to public health school, I realized that epidemiologic research, which was really not done much in older populations at that time, could be very helpful in approaching many of the challenges of aging.
What has been the highlight of your career so far?
I have had many exciting highlights in my career. Some of my greatest satisfaction has come from mentoring young researchers, and one highlight related to this was when I received the NIH Director's Mentoring Award. A very unique award I received was when I was given an Honorary Doctorate degree from the University of Tampere in Finland for work I had done in support of their aging program. It was presented in an old, traditional ceremony in which I wore a top hat and tails and was formally presented with a sword inscribed with the award.
You serve as chair of the Science Advisory Board for Aging in Motion (AIM), and you have worked to drive innovation and research for sarcopenia. What are some highlights of the latest research in sarcopenia?
Sarcopenia is an important problem for many older people, as the loss of muscle and strength has a profound negative impact on the ability to function independently. It's a relatively new field, but in recent years there has been a blossoming of research to understand the multiple factors that relate to loss of muscle with aging. In the area of cognition, it used to be thought that cognitive decline was just a normal part of getting old, but this is clearly not the case. It is similar with loss of muscle and strength, where it is normal to lose some strength with aging, but profound loss of strength is not just a part of aging—it is a pathological condition that we may be able to intervene upon. There has been some valuable new research on better ways to accurately measure muscle mass and a lot of basic science research on the molecular changes that impair muscle function and have an effect in a number of diseases that affect muscle. There's also some great new research on how exercise and physical activity improves the biological changes in muscle that come with aging.
In your opinion, what are the most pressing issues older adults face today that must be resolved?
People are beginning to understand much more about the kinds of important issues that the Alliance for Aging Research has been focused on for a long time, particularly the need to postpone loss of physical, cognitive, and social functioning even as people live longer lives. This extension of active life expectancy is critical if we are going to be able to care for the rapidly growing older population.
What does healthy aging mean to you, and how do you practice healthy aging?
Healthy aging means many different things to different people and, in a sense, each person can have his or her own goals of how they would like to age in a positive way. In general, to me healthy aging means the retention of the ability to remain active and independent with minimal loss of cognitive and physical capabilities. We have learned a lot about the kinds of things that have an impact on healthy aging, and by far the most clearly proven is the necessity to remain physically active. Keeping your brain active and stimulated, and engaging in varied social interactions, are also very important parts of practicing healthy aging. I try to do all of these things.
What are some things any American can do to ensure the well-being of older adults?
We've got to support the older segment of our population in many ways, from being sure that the preventive services that will keep them healthy are in place and accessible, to supporting medical care itself and, at the other end of the spectrum, to insuring the availability of high-quality long-term care. At a personal level, when family and friends maintain strong social connections with an older person, it is one of the most valuable things they can do to support that person's well-being.
What's one thing that people might not know about you?
For the past 15 years or so I've been developing my skills as a bread baker. I've learned to make sourdough artisan breads that people really enjoy. Before the pandemic, whenever I was invited for dinner at someone's home, I was always asked to bring one of my breads.
The Alliance for Aging Research will hold the 27th Annual Bipartisan Congressional Awards virtually on Tuesday, September 15, 2020. Purchase sponsorships & tickets here.