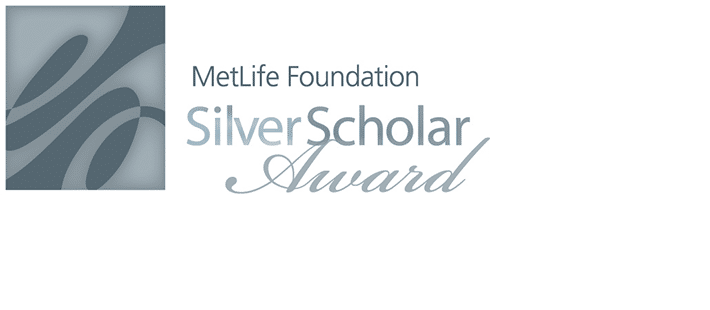 In 2013, the Alliance for Aging Research and the MetLife Foundation announced David A. Wise, Ph.D., as the winner of the MetLife Foundation Silver Scholar Award. Wise, the John F. Stambaugh Professor of Political Economy, Emeritus at the Harvard Kennedy School, was selected for his innovative work contributing pragmatic solutions to address the rising cost of health care associated with our aging nation, strategies to extend healthspan, and thought leadership on how greater longevity can lead to positive societal contributions.
Per the terms of the award, Dr. Wise wrote a paper to be published in a peer-reviewed journal. He co-authored The Long-Reach of Education: Early Retirement with Steven Venti, Ph.D., of Dartmouth College, which appeared in The Journal of the Economics of Ageing. The paper focuses on the "long lasting effect of education on retirement outcomes" through exploration of the relationship between education and two early retirement routes: the receipt of Social Security Disability Insurance (DI) and the early claiming of Social Security retirement benefits.
It finds that for those with less than a high school degree the participation rates for early retirement benefits are higher than those with a college degree or more.
The authors noted that for both men and women with less than a high school degree the average Disability Insurance participation is 6.6 times the participation rate for those with a college degree or higher. The rate of participation for early Social Security benefit claims among those with less than a college degree is over 25 percentage points higher than those with a college degree.
Wise and his co-author focused on four "pathways" to examine how education may have an indirect impact on retirement. These "pathways" include health, employment, earnings, and the accumulation of assets.
To further discuss Dr. Wise's work and the broader issues of assessing value in aging, the Alliance and the Bipartisan Policy Center (BPC) will host a panel, titled "Maximizing the Value of Healthy Aging to Society." The event will take place on October 25, 2016, at 10 a.m. at the Bipartisan Policy Center in Washington, D.C.
The panel will feature Dr. Carolyn Blanckmeister, Global Medical Lead for Wellness, Pfizer Consumer Healthcare; Dr. Richard Frank, Professor of Health Economics, Harvard Medical School; G. William Hoagland, Senior Vice President, BPC; Dr. Anand Parekh, Chief Medical Advisor, BPC; and will be moderated by Susan Peschin, President and CEO, Alliance for Aging Research.
Follow the conversation on Twitter using the hashtag #BPCLive and @BPC_Bipartisan.