Alliance for Aging Research Applauds Administration's Efforts to Encourage Innovation for Medicare Beneficiaries
Published October 3, 2019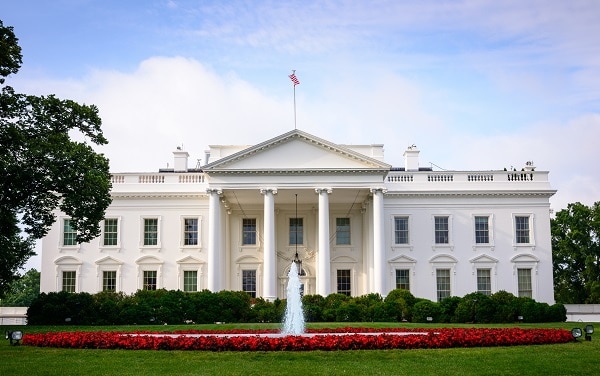 Washington, October 3rd, 2019 – Alliance for Aging Research President and CEO Susan Peschin, MHS, issued the following statement on today's White House Executive Order:
The Alliance for Aging Research (the "Alliance") applauds the provisions in the White House Executive Order issued today, "Protecting and Improving Medicare for our Nation's Seniors," encouraging innovation for patients. We are thrilled to see a much-needed call for "streamlining the approval, coverage, and coding process so that innovative products are brought to market faster," and, in particular, "the adoption of regulations and guidance that minimize and eliminate, as appropriate, the time and steps between approval by the Food and Drug Administration (FDA) and coverage decisions by the Centers for Medicare and Medicaid Services (CMS); clarifying the application of coverage standards, including the evidence standards CMS uses in applying its reasonable-and-necessary standard, the standards for deciding appeals of coverage decisions, and the prioritization and timeline for each National Coverage Determination process in light of changes made to local coverage determination processes; and identifying challenges to the use of parallel FDA and CMS review and proposing changes to address those challenges."
Over the past two years, the Alliance has led advocacy efforts to improve patient access to the transcatheter aortic valve replacement (TAVR) and the recently reopened NCD for transcatheter mitral valve repair (TMVR). These breakthrough medical procedures are currently covered by a national coverage determination (NCD) and coverage with evidence development (CED), which means they are part of an ongoing limited clinical study. We can confidently say that CMS' coverage with evidence development (CED) process, as it stands, does not provide all patients equal access to FDA-approved medical breakthroughs. In our experience, a CED for a medical breakthrough can be in place longer than when is "reasonable and necessary." Accordingly, we call for CMS to release regulatory guidance that lays out specific milestones and targeted end dates for when a CED should end. Additionally, CMS should be required to be clear about what specific evidence it needs to make an ultimate coverage decision (currently, evidence questions are often very broad).
We also hope to see more transparency in hospital-level outcomes data collected by patient registries that would otherwise help Medicare beneficiaries make more informed decisions about where to access their procedures and services. The information contained in these registries are used by CMS to determine coverage and payment policy, yet, CMS has no direct access to the data, and no enforcement or oversight over whether their registry-related evidence questions are answered at all, let alone within a set period.
We thank the Administration for these important steps to offer hope and better access to older adults and to put true patient-centered care into practice.
About the Alliance for Aging Research
The Alliance for Aging Research is the leading nonprofit organization dedicated to accelerating the pace of scientific discoveries and their application to vastly improve the universal human experience of aging and health. The Alliance believes advances in research help people live longer, happier, more productive lives and reduce healthcare costs over the long term. For more than 30 years, the Alliance has guided efforts to substantially increase funding and focus for aging at the National Institutes of Health and Food and Drug Administration; built influential coalitions to guide groundbreaking regulatory improvements for age-related diseases; and created award-winning, high-impact educational materials to improve the health and well-being of older adults and their family caregivers. For more information, visit www.agingresearch.org
Media Contact:
Janelle Germanos
Communications Manager
[email protected]
(202) 688-1209