Alliance for Aging Research Statement on FY2021 White House Proposed Budget
Published February 12, 2020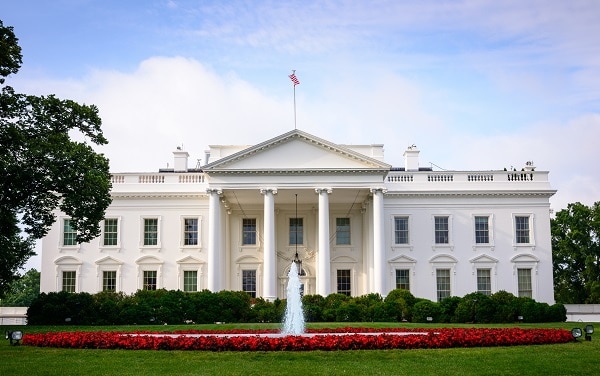 WASHINGTON, February 12, 2020 – The Alliance for Aging Research's (Alliance) President and CEO Susan Peschin, MHS, has released the following statement about the proposed FY 2021 budget:
The Alliance for Aging Research supports the Administration's proposed funding increase for the Food and Drug Administration for the review of new and innovative medicines and medical devices in the fiscal year (FY) 2021 budget. However, the Alliance is concerned about the severe cuts proposed to other parts of our public health infrastructure.
If enacted, the President's budget would cut funding to the Department of Health and Human Services by $9.4 billion from the FY 2020 level, reducing support for critically important programs upon which many aging Americans rely. Specifically, funding to the National Institutes of Health will be reduced by $3.7 billion. This includes:
$320 million from the National Institute on Aging's budget;
$201 million from the National Institute of Neurological Disorders and Stroke; and
$327 million from the National Heart, Lung, and Blood Institute.
These drastic reductions will stymie much of the progress we have seen in recent years combating the many diseases and conditions impacting older adults. At a time when Alzheimer's disease is the sixth leading cause of death among our nation's adults and is the only top ten cause of death without a disease-modifying therapy or cure, our nation can hardly afford to reduce its investment in defeating this terrible disease.
Additionally, the Alliance opposes the Administration's proposed elimination of the Agency for Healthcare Research and Quality as a standalone agency and have its authority transferred to the NIH and have its budget cut by $81.3 million. AHRQ is the only federal agency funding research on how best to delivery high quality care, at the greatest value using "real-world" data from patients. Cuts to the agency will hamper research into our understanding of how to best harness healthcare innovations to serve America's older adults.
Another element of great concern is the proposed cut to the U.S. Department of Agriculture's Supplemental Nutrition Assistance Program (SNAP) which provides low-income seniors and their families with nutritional assistance, including vouchers for groceries. It is estimated that 4.8 million seniors currently rely on the SNAP program every day. The Administration's FY 2021 budget proposes reducing federal support of this program by $182 billion over the next 10 years.
Cuts of this magnitude have the potential to compromise our healthcare research infrastructure and stunt the development of innovative treatments and technology. The President's budget request is an opportunity for the Administration to set priorities for our nation. We urge the Administration and Congress to carefully consider the impact this budget could have on America's patients.
About the Alliance for Aging Research
The Alliance for Aging Research is the leading nonprofit organization dedicated to accelerating the pace of scientific discoveries and their application to vastly improve the universal human experience of aging and health. The Alliance believes advances in research help people live longer, happier, more productive lives and reduce healthcare costs over the long term. For more than 30 years, the Alliance has guided efforts to substantially increase funding and focus for aging at the National Institutes of Health and Food and Drug Administration; built influential coalitions to guide groundbreaking regulatory improvements for age-related diseases; and created award-winning, high-impact educational materials to improve the health and well-being of older adults and their family caregivers. For more information, visit www.agingresearch.org
Media Contact:
Janelle Germanos
Communications Manager
[email protected]
(202) 688-1209