Alliance for Aging Research Statement on the FY2020 Budget
Published December 21, 2019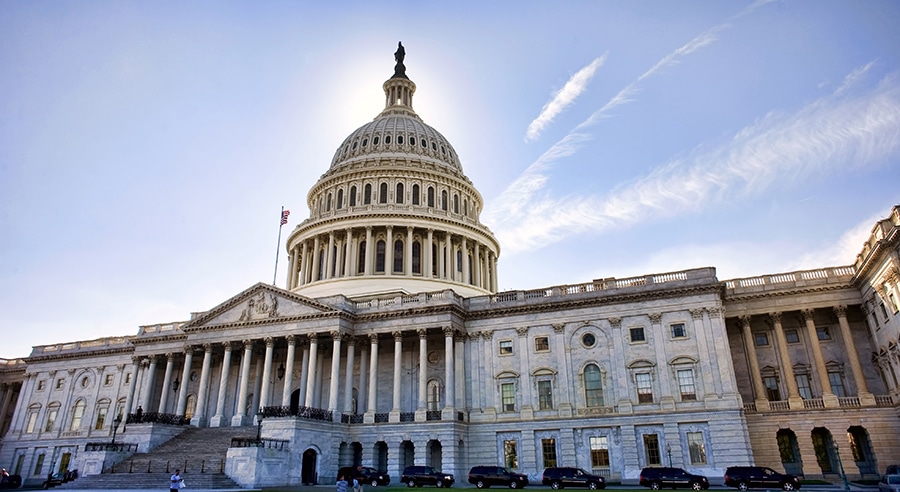 WASHINGTON, December 21, 2019 – The Alliance for Aging Research's (Alliance) President and CEO Susan Peschin, MHS, has released the following statement about the FY 2020 budget, signed into law yesterday evening.
On behalf of the Alliance for Aging Research, I applaud Congress and the Administration for signing into law the FY2020 appropriations package, ensuring federal funding for a number of critically-important agencies, offices, and programs that support and benefit older Americans. Specifically:
Increased funding for the National Institutes of Health (NIH). The new appropriations package will increase NIH's overall budget by another $2.6 billion to $41.68 billion (38.6% growth since FY 2016).
Continued support for the Brain Research through Application of Innovative Neurotechnologies (BRAIN) initiative. The NIH's BRAIN initiative will receive $500 million to continue its research into understanding the human brain.
Increased funding for Alzheimer's disease research. As part of the funding increase for the NIH, Alzheimer's/dementia research will be increased by $350 million to an $2.818 billion annually! Additionally, the appropriations package also will triple CDC's resources for brain health and dementia by adding $10 million to begin implementation of the BOLD Infrastructure for Alzheimer's Act.
Increased funding for the Food and Drug Administration (FDA). Funding for the agency responsible for getting innovative medications and devices to the patient population increased by $91 million.
Ten-year reauthorization of the Patient-Centered Outcomes Research Institute (PCORI). With continued funding, PCORI will be able to continue engaging patients and their caregivers, alongside clinicians and payers, throughout the research process.
Full repeal of the medical device excise tax. This will reduce barriers for the development and approval of innovative devices.
Continued support for the low-income nutrition assistance program, Supplemental Nutrition Assistance Program (SNAP). The appropriations package includes $67.9 billion in required mandatory spending for SNAP.
Continued support for the Agency for Healthcare Research and Quality (AHRQ). The funding package will provide $338 million for AHRQ.
These programs are among the top priorities to the Alliance for Aging Research, as many members of the older adult community rely on their services. The FY2020 budget package ensures continued and/or increased support for these programs, illustrating Congress' commitment to protecting and improving the lives of our aging community members. To learn more about the Alliance's work in these important areas, visit www.agingresearch.org.
About the Alliance for Aging Research
The Alliance for Aging Research is the leading nonprofit organization dedicated to accelerating the pace of scientific discoveries and their application to vastly improve the universal human experience of aging and health. The Alliance believes advances in research help people live longer, happier, more productive lives and reduce healthcare costs over the long term. For more than 30 years, the Alliance has guided efforts to substantially increase funding and focus for aging at the National Institutes of Health and Food and Drug Administration; built influential coalitions to guide groundbreaking regulatory improvements for age-related diseases; and created award-winning, high-impact educational materials to improve the health and well-being of older adults and their family caregivers. For more information, visit www.agingresearch.org
Media Contact:
Janelle Germanos
Communications Manager
[email protected]
(202) 688-1209