Alliance for Aging Research Statement on White House "Most Favored Nation" Drug Pricing Rule
Published November 20, 2020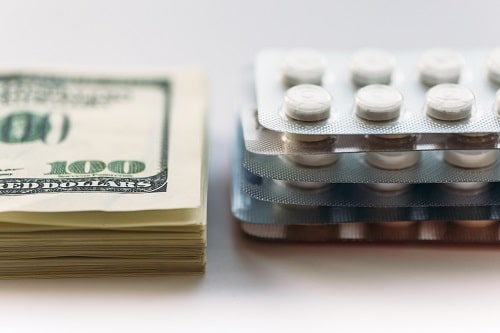 WASHINGTON, November 20, 2020 – Alliance for Aging Research President and CEO Susan Peschin, MHS, issued the following statement in response to the Trump Administration's release of its "most favored nation" drug pricing rule:
The Alliance for Aging Research is disappointed the current Administration is using its final days to ram through its "most favored nation" (MFN) drug pricing rule that will, in effect, ration newer treatments for Medicare beneficiaries coping with serious illnesses such as terminal breast cancer, arthritis, and vision loss. In many countries that are members of the Organization for Economic Co-operation and Development (OECD), this type of rationing in many European countries has not only resulted in access issues but has also translated into higher mortality rates for chronic diseases, such as cancer.
The MFN policy bases the purchase price for 50 prescription drugs paid for by Medicare Part B on the lowest cost found in comparable OECD countries. While U.S. Health and Human Services Secretary Azar stated the MFN would re-allocate burden across countries, an Avalere study on the International Price Index – the proposed policy the MFN is based upon – found that fewer than 1 percent of older adults in Medicare Part B would see any reduction in out-of-pocket costs. The rule also notes that a portion of programmatic savings would accrue from reduced access to the drugs included in the MFN.
Most disturbing, MFN would effectively endorse the use of discriminatory cost-effectiveness standards often used by other governments. Many of the countries referenced in the rule, such as the United Kingdom and Canada, make drug reimbursement and coverage decisions based on cost-effectiveness assessments that are measured by the quality-adjusted life-year (QALY). These assessments assign a financial value to the health status of patients for whom a given treatment is intended.
For instance, patients who are sicker, older, or disabled are assigned less value. When applied to health care decision-making by payers, this can mean that these more vulnerable patients are deemed "too expensive" to receive care. The National Council on Disability, an independent federal agency, published a report on QALYs that explicitly called on the Trump Administration to rescind its foreign reference pricing proposals because it would rely on prices set internationally using discriminatory metrics of value.
Ten months into the worst pandemic the U.S. has experienced in a century, with more than 80 percent of COVID-19 deaths among those aged 65 and older, the White House is doubling-down on health care rationing for older adults. American seniors have paid their whole lives for what they thought was insurance. They expect — and deserve — better than this scam to fix it.
About the Alliance for Aging Research
The Alliance for Aging Research is the leading nonprofit organization dedicated to accelerating the pace of scientific discoveries and their application to vastly improve the universal human experience of aging and health. The Alliance believes advances in research help people live longer, happier, more productive lives and reduce healthcare costs over the long term. For more than 30 years, the Alliance has guided efforts to substantially increase funding and focus for aging at the National Institutes of Health and Food and Drug Administration; built influential coalitions to guide groundbreaking regulatory improvements for age-related diseases; and created award-winning, high-impact educational materials to improve the health and well-being of older adults and their family caregivers. For more information, visit www.agingresearch.org
Media Contact:
Janelle Germanos
Communications Manager
[email protected]
(202) 688-1209